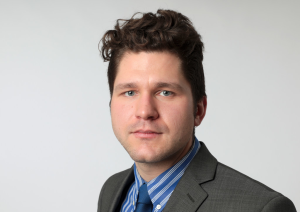 Riley Vetterkind
Capitol reporter
Bio

Riley Vetterkind covers politics and state government for the Wisconsin State Journal. He can be reached at (608) 252-6135 or rvetterkind@madison.com.
Many of the bills up for consideration were vetoed by Democratic Gov. Tony Evers during the last legislative session.
Owens cited "wrongheaded and false" attacks against him as the reason for dropping out. 
The Wisconsin Elections Commission, Milwaukee, Madison, Green Bay, Racine and Kenosha were asked to hand over a swath of election-related documents.
Wisconsin Democrats would see their political prospects improve but Republicans would still likely maintain their legislative majorities under…
Republican lawmakers on Tuesday endorsed using Wisconsin's current political maps as the basis for new maps over the next decade, angering Dem…
The bill, which passed the Assembly on a 60-38 party-line vote, is all but certain to be vetoed by Democratic Gov. Tony Evers, a former state schools superintendent. 
The petition comes just days after the Wisconsin Supreme Court agreed to accept another redistricting lawsuit backed by Republicans. 
Republican lawmakers on Thursday introduced a joint resolution calling for the state's next political maps to retain the core of existing dist…
Democrats are renewing calls for gun control legislation after previous efforts failed. 
"I want to make sure that the misinformation that is perpetuated out there has been addressed," Bernier said. "Because it is driving me nuts to listen to people."
View all