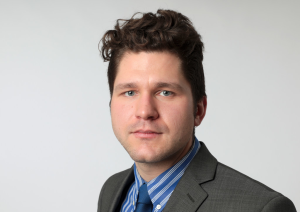 Riley Vetterkind
Capitol reporter
Bio

Riley Vetterkind covers politics and state government for the Wisconsin State Journal. He can be reached at (608) 252-6135 or rvetterkind@madison.com.
Nothing in the emails suggests there were problems with the election that contributed in any meaningful way to Trump's 20,682-vote loss to Joe Biden.
The CDC recommends the use of face masks in public settings, especially among individuals who are not in the same household.
Evers also wants a $200 million investment in broadband in the next budget.
President Trump had appealed two of his Wisconsin losses to the U.S. Supreme Court. 
The Senate bill drops many of the more controversial aspects of the Assembly's version. 
For now, the Senate plan is short on details.
The two have been among Trump's most ardent champions during his term in office.
"This is banana republic crap that we're watching happen right now," Republican U.S. Rep. Mike Gallagher said.
"The majority of our caucus perceive that their future electoral success will come under the guide of current leadership and their Democrat-light agenda," Rep. Scott Allen, R-Waukesha, said. "They so love their jobs as legislators that they are afraid to be conservatives."
The Democratic governor and GOP leaders in the state Senate and Assembly have been discussing pandemic response measures over the last several weeks, but so far have failed to reach an agreement.
View all