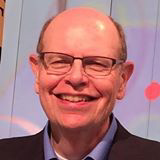 Paul Fanlund
Bio

Paul Fanlund is editor and publisher of The Capital Times. A longtime Madisonian, he was a State Journal reporter and editor before becoming a vice president of Madison Newspapers. He joined the Cap Times in 2006.
New York Times columnist Thomas Friedman offers a sound take on why Trump's backers stick with him no matter what. It's not that they really like him, it's that they hate people who look down on them and Trump.
The authoritarian instincts of Trump's most unquestioning followers make them resistant to change, suggest the authors of a new book: former Watergate-era White House counsel John Dean and retired psychology professor Bob Altemeyer.
Eric Holder, Ilhan Omar, Bob Woodward, Ruth Marcus, Tony Evers and Rebecca Blank will be among the biggest names at this year's festival, which will focus on the coronavirus pandemic, the Black Lives Matter movement and politics.
Donald Trump will risk anyone's life but his own to create the illusion of normalcy — but that doesn't excuse anyone else. Kudos to UW's Barry Alvarez and the Big Ten Conference for being the adults in the room.
After seven years as diversity chief at the University of Wisconsin-Madison, Patrick Sims departs, offering his candid assessment. It's not that good.
The Madison Police Department's reputation for enlightenment is under harsh review in the Black Lives Matter era. Former Chief David Couper says the department appears to have become too militarized.
Continuing to deride the presumptive Democratic Party nominee for his alleged centrism is inaccurate and does nothing to advance what should be a shared goal — defeating Donald Trump.
With conservative foes like the Lincoln Project doing the dirty work of portraying Donald Trump as the cruel coward he is, the high road is wide open for Joe Biden's team to showcase him as an agent for healing.
This time the debate is about who drives the news coverage of our nation's racial reckoning.
Because of people like Dr. Tim Harrington, there is hope in these troubled times.
View all