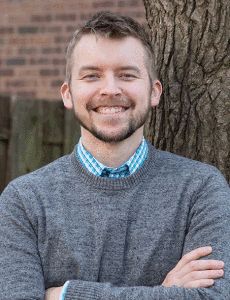 Nick Heynen
Bio

Nick Heynen was the online editor for the Wisconsin State Journal and managed the newspaper's social media accounts until 2018. A Maryland native transplanted to Wisconsin, he joined the paper in 2007 as data reporter.
Get caught up on who's in, who's out and who's TBD as the Packers make roster changes ahead of the 2018 NFL season.
See how the annual Mifflin Street Block Party has changed in the decades since it began as a rallying point for the anti-war movement in Madis…
House Speaker Paul Ryan's announcement Wednesday that he would not seek reelection in November was cause for celebration on the national late …
With House Speaker Paul Ryan's announcement that he would not seek re-election, attention in Wisconsin turned to speculating about which Repub…
The Madison Arts Commission will be reviewing these poems for imprinting into the sidewalk along Monroe Street as part of the massive reconstr…
Get to know the four Wisconsin women who are part of the record-setting wave of women running for Congress in the 2018 midterm election.
A rally Wednesday protesting a proposal to eliminate 13 humanities majors at UW-Stevens Point drew hundreds of supporters of the liberal arts …
Rumors on social media that Steve Carell was touring UW-Madison set the campus abuzz Monday afternoon.
They say losing your temper only makes things worse. That is probably especially true about losing your temper inside of a police station.
Jordy Nelson's legacy with the Packers — both as a receiver and as a leader — is deep, and his presence on the team will be missed by players …
View all