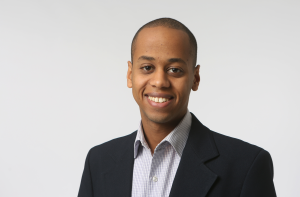 Negassi Tesfamichael
Education Reporter
Bio

Negassi Tesfamichael is the local education reporter at The Cap Times. He joined the paper in 2018. He previously worked as an intern at WISC-TV/Channel3000.com and at POLITICO.
"We really have to highlight the benefits of being a teacher," said Kimber Wilkerson, the faculty director of the School of Education's Teacher Education Center. "We didn't have to do any recruiting at all in the past. People just wanted to be a teacher."
The solution? Two short, 15-minute classroom activities. 
Cheatham is leaving her post at the beginning of August.
The resolution could be voted on by all Wisconsin school districts in January 2020. 
Hernandez has worked for the Madison School District for more than a decade. 
Castro currently works as a legislative aide to state Rep. Shelia Stubbs. 
The board's six current members are scheduled to meet Monday and select its newest member. 
More than 600 students have participated in the program, according to the Dane County TimeBank.
The multi-part referendum would be on the ballot during the next presidential election.
Nancy Hanks and Alex Fralin were hired by MMSD shortly after current Superintendent Jen Cheatham came to Madison in 2013. 
View all