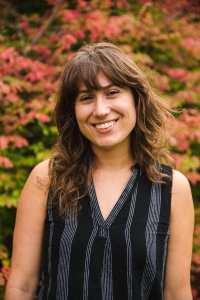 In her Middleton backyard workshop, Santurri finds peace as she fires up the lathe to turn out elegant designs. Now, she's hoping to help others find their place in the trade.
"'Monona: If there's a bright center of the Universe, we're the town just adjacent to it,'" reads one post on the Facebook page for the city's new tourism division.
The Progress Center for Black Women and Centro Hispano are each launching financial literacy programs tailored to the strengths and interests of the communities they serve.
The company Schroll founded in 2013 as a UW-Madison sophomore is now worth $1 billion. Its customer rewards app is used by more than 7 million people each month.
The new place, the former home of MadCat Pet Supplies, comes with more possibilities but also more work, including trying to recreate the cozy shop community she left behind.
The pandemic has kept Madison-area contractors busier than ever and squeezed the supply of key materials, forcing them — and their customers — to adapt.
In the county, visitors spent 43% less than in 2019, 50% more than the average loss across the state. In downtown Madison, the drop was yet starker: 62%, or more than double the statewide average. 
When he applied to be the city's community media director, Nimmow didn't quite realize he'd be helping start a radio station from scratch. Five years in, WVMO is a raging radio success.
Two dozen Dane County and Milwaukee organizations will receive one-time grants. It's the first stage in the credit union's $1.5 million investment in racial equity. 
At the largest student-run innovation competition in the country, UW-Madison students took home prizes for pitches to design virtual reality science labs, teach kids to swallow pills, and more.
View all