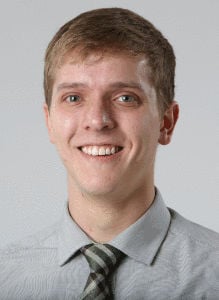 Logan Wroge
Bio

Logan Wroge is the K-12 education reporter for the Wisconsin State Journal. He has been with the newspaper since 2015.
The annual fall sale returns to Garver Feed Mill this Saturday, but material shortages are resulting in rain barrels not being available.
The housing developments would consist of 252 units, including 208 units for people making no more than 60% of the median county income.
The underground garage at 131 W. Wilson St., which is the area of concern, will remain closed until a permanent fix is completed, the city said Wednesday.
A Madison police officer "inadvertently" shot and injured a fellow officer during the arrest of a man who pointed a loaded handgun at police on State Street on Oct. 10, state officials said Monday.
A slight dip in school district enrollment for the 2021-22 school year continues a trend of gradual decline after the pandemic caused a more significant drop last year.
The board voted 32-2 in favor Thursday of redrawn lines for the 37 supervisory districts, which will receive minor tweaks before a final vote next month.
"My hope is by adopting a commonsense ordinance, the city will avoid unnecessary conflicts between chicken owners and neighbors dealing with the adverse effects of chickens."
The driver told Madison firefighters at the scene of a late Sunday night crash she wasn't seriously injured but couldn't get out of the vehicle, the Madison Fire Department said.
The latest round of pardons announced Friday include pardons based on the recommendations of an advisory board and those sent through an expedited application process.
Two paramedics sustained minor injuries from the Thursday night crash, while the ambulance's non-emergency patient at the time had no crash-related injuries.
View all