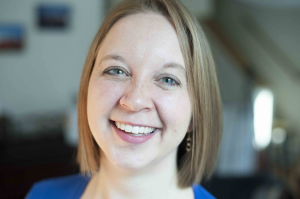 Lindsay Christians
Bio

Food editor and arts writer Lindsay Christians has been writing for the Cap Times since 2008. She hosts the food podcast The Corner Table and runs a program for student theater critics. Member @AFJEats and @ATCA. She/ her/ hers.
American Players Theatre premieres its virtual production of "Julius Caesar" tonight at 7 on PBS Wisconsin as part of the "Out of the Woods" series.
While businesses worry publicly that releasing information about establishments that have seen positive COVID-19 cases could stoke fear and damage industries, officials said there are "no immediate plans" to include a list on their website. 
Madison's public health department does not require notifying the public after an employee tests positive for COVID-19, in part to avoid stigma and fear.
For "COOK90," salad counts as cooking. Cheese and crackers don't. The idea is to wean yourself off granola bars, bottled dressing, takeout and the microwave.
Shuttered by the coronavirus pandemic since mid-March, the center at 201 State St. estimated it lost some $7 million in revenue over the past three months.
The renamed Salvatore's will focus on dine-in, with 10-inch pizzas and a longer entrée menu. DarkHorse already had a pizza oven; the transition should be fast.
"We have to open again," said Sardine co-owner John Gadau. "We just have to do it in a way that's really, really safe."
A staged reading of "As You Like It" from American Players Theatre drops this Friday and has the nostalgic appeal of a greatest hits album.
Without revenue coming in, the end of paycheck protection grants and stock market dips affecting endowments, arts centers may need years to recover. 
View all