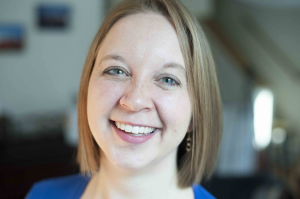 Lindsay Christians
Bio

Food editor and arts writer Lindsay Christians has been writing for the Cap Times since 2008. She hosts the food podcast The Corner Table and runs a program for student theater critics. Member @AFJEats and @ATCA. She/ her/ hers.
Through April 25, Samuel D. Hunter's plays ask: How much does the past determine the future? Can we be other than what history tells us we are?
Th Sun Prairie business aims to make freezer-to-table weeknight meals more attractive using local ingredients and strong community ties.
The new managers are Jamie Bugel, formerly at the Madison Eastside Farmers Market, and Jill Carlson Groendyk, assistant manager of the DCFM since 2016. 
"Of all the things people miss that have been lost to the pandemic, brunch is high on that list."
It's a testament to the "symphony family" that the organization is doing as well as it is, Mackie said. "Our audience came through to sustain the orchestra."
We're cooking "Burma Superstar," a culinary travelogue inspired by the San Francisco restaurant, and local chef Lauren Montelbano's vegan "Grounded." 
"Sheltering with Poems: community & connection during COVID" includes 89 entries from 74 poets, including more than a dozen from Madison. 
Actors and audiences may gather in person at the Hill Theatre in Spring Green as soon as May 16. Theaters will be sold to 25% capacity until restrictions ease. 
Elena Terry, a Ho-Chunk chef, educator and founder of Wild Bearies, continues her culinary advocacy for sustainable, Indigenous foods. 
Pasture and Plenty, a café, meal kit service and retail space, plans to open a production kitchen focused on businesses owned by women and people of color.
View all