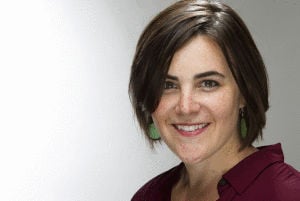 kferral
Bio

Katelyn Ferral is The Cap Times' public affairs and investigative reporter. She joined the paper in 2015 and previously covered the energy industry for the Pittsburgh Tribune Review. She's also covered state politics and government in North Carolina.
The need for changes to Wisconsin's military law arose after a 2019 report by the National Guard Bureau, a federal administrative agency that oversees the Guard, found that the state for years botched investigations of sexual assault and harassment. 
Combatting military sexual assault was again on the agenda in Congress Wednesday, but the military force serving lawmakers' home states — the National Guard — was absent from the discussion.
Elkins guides listeners through each classical selection, sharing stories of composers and performers while offering historical context. The Cap Times asked Elkins more about the future of classical music, how she does her work and how she brings it to new audiences as the radio landscape shifts. 
Sexual assault in the military is nothing new, but the poor response by the National Guard stands out. Guard units have buried sexual assault allegations, withheld crucial documents from victims and retaliated against women who have come forward, including denying them career advancement, an investigation by the Cap Times, in conjunction with the Milwaukee Journal Sentinel, has found.
A brief look at the National Guard's history, how it is funded and how oversight of the Guard works.
Attendance at parks throughout Madison and Dane County have soared, city and county officials say. They say this newfound popularity underscores the importance of ongoing investments in both expanding and maintaining parks.
The U.S. House of Representatives voted Tuesday to impeach President Donald Trump for a second time — a measure that Wisconsin representatives voted on along party lines, with all Democrats supporting the measure and all Republicans rejecting it. 
Gov. Tony Evers is asking the Legislature for $5.3 million to update the state's antiquated unemployment insurance system after thousands of residents faced delays in receiving money over the last year. 
Kenosha County District Attorney Michael Graveley last week laid out the rationale that officer Rusten Sheskey used reasonable force when he shot Jacob Blake, given the state's parameters for doing so. The framework used to determine what is reasonable and when is the topic of ongoing debate in Wisconsin and across the country. So what is the current legal framework that guided Graveley to his conclusions last week, and what's on tap for possible changes? Here are some questions and answers. 
Aaron Laux makes functional art furniture and three dimensional wall hangings with wood. His work aims to connect people with their natural environment. 
View all