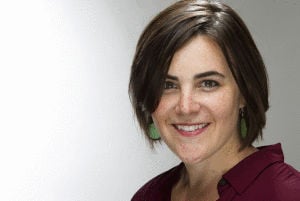 kferral
Bio

Katelyn Ferral is The Cap Times' public affairs and investigative reporter. She joined the paper in 2015 and previously covered the energy industry for the Pittsburgh Tribune Review. She's also covered state politics and government in North Carolina.
Evers announced Friday that Lt. Col. Brian Bischoff will serve as ombudsman for the Wisconsin Air and Army Guard. In this independent position, Bischoff will field concerns and facilitate communication regarding sexual assault investigations between the governor's office and the National Guard.
The chief of Wisconsin's National Guard resigned Monday following the release of an explosive report that showed the Guard for years botched investigations of sexual assault and harassment, violating state and federal law.
At least two soldiers who say they were sexually assaulted while serving in the Wisconsin National Guard say they either were asked by Guard officials to sign forms waiving their right to notify local law enforcement of the assaults or encouraged to file generic police reports only as a formality, indicating that the military was handling it.
Gov. Tony Evers said that within days he will make public the findings of a seven-month investigation by the National Guard Bureau's Office of Complex Investigations into whether the Guard allowed sexual predators to go unchecked and retaliated against victims.  
The letter suggests Adjutant General Donald Dunbar sought to avoid including federal investigators in cases involving sexual assault and harassment despite the National Guard Bureau recommending he do so.
Evers said he plans to release the findings after the guard's chief, Adjutant General Donald Dunbar, reviews the report this weekend. The governor said soon after, he will announce next steps he plans to take to "ensure that our men and women in uniform work in an environment free from sexual assault, sexual harassment and retaliation."
The comments offer a rare glimpse behind a seven-month long investigation into whether Wisconsin's National Guard adequately investigates allegations of sexual assault and whether it follows federal regulations on how to treat victims and perpetrators. The Guard, led by longtime Adjutant General Donald Dunbar, has been under scrutiny for months with one of its own internal reports detailing a "culture of sexual misconduct"  in one Army unit.
She says she was sexually abused and groomed from a young age to accept it. The waves and winks began from the stage during Sunday morning services.
The Cap Times interviewed 13 people, four of whom said they were sexually assaulted and manipulated as children attending Calvary Gospel Church. Nine others, including parents, siblings of alleged victims, members who witnessed sexual misbehavior and one pastor who was in leadership at the time of many allegations, corroborate the description of the church's culture, numerous accounts of sexual abuse in the congregation and concealment by its leaders.
Three Democratic state lawmakers in Wisconsin want to close a loophole in state law that precludes clergy from reporting sexual abuse under some circumstances. They are also calling for changes to the state's statute of limitations for civil cases involving childhood sexual assault.
View all