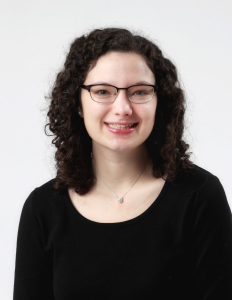 Kelly Meyerhofer
Bio

Kelly Meyerhofer covers higher education for the Wisconsin State Journal. She can be reached at 608-252-6106 or kmeyerhofer@madison.com.
The mask mandate, which takes effect Thursday, could mark the first major change in UW-Madison's fall plans.
The floating of these additional safety measures come despite a GOP-controlled committee voting on whether to block UW campuses from imposing mandatory masking, testing and vaccination policies. 
After being evicted from Taliesin last year, the school rented a nearby building for their summer immersion program this year, marking the school's first time back in Spring Green since 2019.
A Republican-controlled committee plans to prevent the University of Wisconsin System from imposing mandatory COVID-19 testing, masking and va…
A data dashboard slated to publicly launch this fall will analyze how well UWPD's policing practices serve the campus community and its students of color. 
Madison College used federal COVID-19 relief money to erase $4 million in debt owed to the school, clearing the accounts of nearly 4,500 students. 
The effort represents the broadest attempt yet by state officials to incentivize COVID-19 vaccination.
"I just think there's a way (UW-Madison) could reopen more safely, but it's so afraid of losing what little dollars the state government will hand to them that they won't," one employee said.
The hotel developer paid its rent last year, when the lease began, but hasn't yet made its July 1 payment for this year.
The committee announced Friday includes five regents, three chancellors, three professors, two provosts, three staff, one university foundation officer and two former regents. 
View all