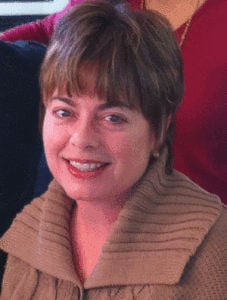 Karen Rivedal
Bio

Karen Rivedal is the education beat reporter for the Wisconsin State Journal.
TOWN OF CROSS PLAINS -- A 60-year-old man from Dane driving a motorcycle crashed about 12:30 p.m. Sunday after hitting a turkey on U.S. Highway 14.
 A 4-year-old boy died Friday in Grant County after falling from the cab of a truck being driven on Highway C near Highway 133 about 5:30 p.m.
The Dane County Medical Examiner on Tuesday identified the man found unresponsive Saturday afternoon in Lake Monona after taking his sailboat …
Madison School District Superintendent Jen Cheatham on Friday released a preliminary budget proposal for next year that would modestly increas…
Parents, teachers and anyone else interested in learning more about the district's 4-year-old kindergarten program is invited.  
Known as SPIRIT Day, the annual event brought 263 Memorial students to seven elementary and middle schools in the Madison School District Thursday.
McFarland School District Superintendent Andrew Briddell confirmed a student was injured at school recently. 
Police have identified Marvin M. Baker, 41, as the suspect and say he should be considered "armed and dangerous," asking public to call 911 if he's seen.
The all-day visit was meant to inspire students at the small K-5 school, where about one-quarter of the enrollment is Latino or Hispanic. 
Authorities would not identify the school the girl stayed in.
View all