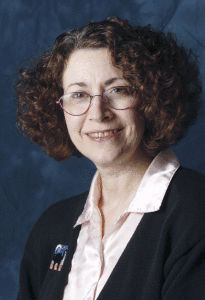 Judy Newman
Bio

Judy Newman is a business reporter for the Wisconsin State Journal.
The shipping logistics company says revenue zoomed more than 75,000 percent in three years to hit nearly $100 million in 2017.
More than 50 events are scheduled over the eight-day program.
But the Madison company has cut staff as it outsourced production of the drug to a larger facility in Canada.
The problem was that Exact Sciences' results didn't quite meet the expectations of financial analysts who follow the company.
Bluetree moves to bigger offices on the Far West Side.
The Madison utility company also won regulatory approval on Thursday for a base rate freeze through 2020.
Amgen is starting patient tests of its first drug based on RNA interference technology licensed from Arrowhead, whose biggest employee base is in Madison.
8th Light is a company with global operations, where a handshake still matters.
The Greater Madison Chamber of Commerce presents the annual pitch contest.
The CBRE report lists Madison among the top metro areas in North America for tech job growth.
View all