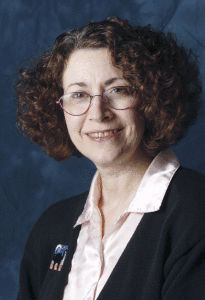 Judy Newman
Bio

Judy Newman is a business reporter for the Wisconsin State Journal.
Kevin Conroy marks 10 years as CEO of the Madison cancer diagnostics company and lays out bold goals.
The Idea Fund of La Crosse has purchased one of Swallow Solutions' products.
Investors have now pumped nearly $11 million into the Madison startup.
The Janesville company is building a factory to make radioisotopes for medical purposes.
The Madison startup also closes its first outside funding round of $1.2 million.
Groundbreaking on the $155 million project near Lacy Road and South Seminole Highway is set for Thursday.
The company provides precise local weather data to insurance, agriculture, government and environmental clients.
The seven are among 13 selected to make final presentations to a panel of judges at the Wisconsin Entrepreneurs' Conference this week.
The Middleton commercial lighting manufacturer takes on new challenges after the death of its longtime co-founder and CEO.
Ideas include forming entrepreneurial partnerships with groups as far away as Ann Arbor, Michigan, or Pittsburgh.
View all