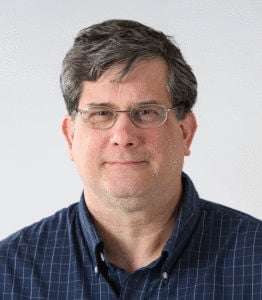 Jon Masson
Bio

Jon Masson covers high school sports for the Wisconsin State Journal. He has covered a variety of sports — including the Green Bay Packers and Wisconsin men's and women's basketball and volleyball — since he first came to the State Journal in 1999.
Beloit Memorial, which hasn't competed in winter sports, has opted out of the WIAA's tournament series for winter sports, according to Purple Knights athletic director Joel Beard. 
In accordance with health guidelines amid the COVID-19 pandemic, the WIAA revised the number of teams and individuals qualifying for the team and individual meets. The number of sectionals was reduced from five to four for this year.
Walker, an honorable-mention all-conference selection in the Big Eight Conference in 2019-20, plans to attend UW-Eau Claire. 
Bailey Butler scores 22 points to lead the way for the state's top-ranked Division 5 team.
The boys basketball games at Johnson Creek will be the first competitions for Abundant Life/St. Ambrose in the 2020-21 school year during the COVID-19 pandemic. 
The WIAA altered tournament series plans and assignments in boys and girls basketball and wrestling last week during the winter sports season affected by the ongoing COVID-19 pandemic. 
Hunter Wohler, a senior safety for Muskego who has committed to UW, is named the MaxPreps state football player of the year for the fall 2020 season. He earlier was named The Associated Press state player of the year. 
The Madison Metropolitan School District, as expected, won't participate in practices or competitions or offer in-person coaching in the WIAA winter sports season and will continue with virtual offerings when the alternative season in the spring begins. 
Senior guard Jaxson Zibell makes four 3-pointers and leads the balanced Warriors with 12 points.
With Madison and Milwaukee public schools opting out of the WIAA basketball postseason, the WIAA had to reconfigure divisional assignments to balance the tournament field among its five divisions.
View all