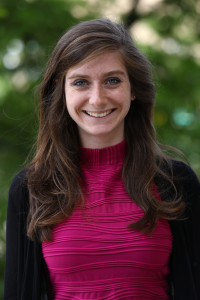 Emily Hamer
Bio

Emily Hamer is a general assignment reporter for the Wisconsin State Journal. She joined the paper in April 2019 and was formerly an investigative reporting intern at the Wisconsin Center for Investigative Journalism.
A Madison School District staff member was put on leave after East High School students found hidden cameras in their hotel rooms on a school field trip to Minneapolis. 
Middleton High School and Clark Street Community School will be closed Wednesday because of "serious and specific threats on social media." The elementary and middle schools will have more police. 
Michael O'Brien, 58, became trapped in a piece of manufacturing equipment at the Fitchburg company on Friday. 
The Madison City Council will make the final decision on the request at its Jan. 7 meeting.
"It's certainly a special opportunity simply be in the presence of the Pope," Madison Bishop Donald Hying said.
Rev. Mwangi Vasser got a pardon from Gov. Tony Evers. But when Vasser went back home to Georgia, the state initially would not accept that his rights were restored. 
Students see the removal of the link as the college administration bowing to requests made by a national conservative Christian group.
A 13-year-old girl was shot in the arm, and a 14-year-old girl was shot in the finger while they were leaving the bus. 
Madison's City Council also made decisions on Visions' strip club, dog licensing fees and a finding of demolition by neglect for a house on Langdon Street. 
View all