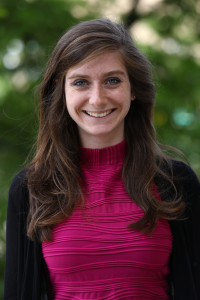 Emily Hamer
Bio

Emily Hamer is a general assignment reporter for the Wisconsin State Journal. She joined the paper in April 2019 and was formerly an investigative reporting intern at the Wisconsin Center for Investigative Journalism.
Dane County is using a "Dragon Dredge" to suck decades of silt and muck from the Yahara River as part of the next phase of its effort to prevent flooding. 
The Wisconsin Department of Health Services is now tracking the Delta variant as a "variant of concern" in the state because of its increased transmissibility and potential to be more resistant to vaccines than COVID-19. 
A Honda minivan blew a tire, lost control and rolled over several times on the interstate, causing the death of an 8-year-old boy and life-threatening injuries for four other children. 
A two-vehicle crash in Dodge County left one woman dead, a 12-year-old with life-threatening injuries and a 47-year-old man with serious injuries. 
A woman was cooking with hot grease on the stove when she went upstairs to change clothes. When she came back down, the kitchen was on fire. 
"Black homeownership is terrible in Dane County," One City Schools founder and CEO Kaleem Caire said. "But we can help fix that." 
A 6-month-old child and a 68-year-old passenger are dead after a crash involving three vehicles in Dodge County. 
Sun Prairie police are investigating after a home was hit with gunfire late Saturday night. 
Sun Prairie Police officers were patrolling around 3:20 a.m. when they heard gunshots in the distance. 
A motorcyclist suffered life-threatening injuries in a crash that backed up Interstate 90 traffic for more than five miles near Portage Sunday afternoon, authorities said. 
View all