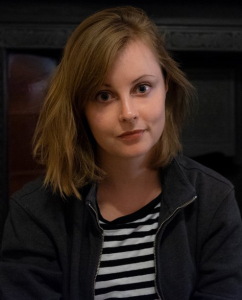 Elizabeth Beyer
Bio

Elizabeth Beyer is a digital producer for the Wisconsin State Journal. She joined the team in 2019 and was formerly a data, video and audio reporter at the La Crosse Tribune.
Through the course, students will learn about research and evaluation writing before they create and present their own evaluation projects. The three college credits will be transferrable to any four-year college or university should a student decide not to study at UW-Madison, Capital High principal Quinn Craugh said. 
"I don't see signs that it's going to get better in 2022 yet," said John Meier, co-owner of Badger Bus. "I hope I'm wrong."
"I've been serving turkey dinner for the people here since year one, every Thanksgiving," diner owner Arsim Ahmadi said. "We have here in Cambridge a lot of older people. They don't have a place to go, so that's the reason I do it."
COVID cases across Dane County have increased 5% over the past two weeks, while hospitalizations connected to the virus have increased 17% according to data collected by Public Health Madison and Dane County. 
The name change will go into effect at the start of the 2022-23 school year.
Teachers and administrators in Dane County districts now find themselves strapped with double duty often filling in for colleagues that have fallen ill or are required to quarantine due to close contact with a COVID case, during periods normally earmarked for class preparation.
Mothers of students targeted in violence call for better security at school.
"Cases in the community are also increasing. Our number of cases directly reflects what is happening in the community," district spokesperson Liz Merfeld said. 
Most Dane County school districts met or exceeded expectations in the latest round of state report cards for the 2020-21 school year. 
"We want to engage with our students, engage with our parents and engage with our community in trying to find a way forward," Superintendent Carlton Jenkins said during the meeting. "Trauma is real, the residual effects of it, they're real."
View all