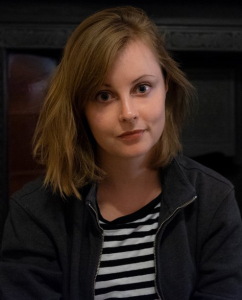 Elizabeth Beyer
Bio

Elizabeth Beyer is a digital producer for the Wisconsin State Journal. She joined the team in 2019 and was formerly a data, video and audio reporter at the La Crosse Tribune.
A crash caused a circuit to go out at the Alliant Energy West Town Substation just before 10 a.m., and left 2,034 customers without power. 
"I did find my passion," says Sally Zirbel-Donisch, "... it was working with not only students and families but staff and partners in the community."
"I am outraged a policy of this nature would be violated," Superintendent Carlton Jenkins said. The district has launched an investigation into the matter through a local law firm. 
Candidates tackled funding equity across school districts in Wisconsin during the 1.5-hour online forum Wednesday. 
The Madison School District reported restraining or secluding students 1,259 times during the 2019-20 school year.
Nineteen deaths and 54 hospitalizations due to COVID-19 related illnesses were recorded across the state by the Wisconsin Department of Health Services on Monday. 
Forty-two people died and 99 were hospitalized across Wisconsin due to COVID-19 related illnesses on Thursday, according to the state department of health services. 
"It's unusual," said James Howard, who was a Madison School Board member for nine years. "The last few years with open seats we've had contested races but it's a sign of the times."
The Wisconsin Elections Commission deadlocked 3-3 on whether to remove Shandowlyn Hendricks-Williams from ballot after she improperly included "Dr." on application.
Among families, 38% preferred online-only learning and 39% opted for in-person hybrid. 
View all