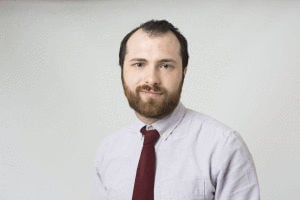 E. Lorenzsonn
Bio

Erik Lorenzsonn is the Capital Times' tech and culture reporter. He joined the team in 2016, after having served as an online editor for Wisconsin Public Radio and having written for publications like The Progressive Magazine and The Poughkeepsie Journal.
On the heels of raising a half-million dollars in capital and winning a major pitching competition, the music-streaming company Live Undiscovered Music has officially launched its app.
The new Exact Sciences headquarters, which will have a groundbreaking on Tuesday, will be the anchor of a pocket of new urban development if things go according to the University Research Park's plans.
The majority of events at this year's Forward Festival will be brand new, according to organizers of the startup-focused celebration. 
A new report says the state has more than 75,000 jobs related to renewable energy, energy efficiency and other "clean energy" sectors of the economy.
Maydm's RoboSmarts course taught 12 girls about drones, robots, artificial intelligence and computer modeling at the University of Wisconsin-Madison this summer.
An upcoming Hannibal Buress comedy performance will limit cellphone use by requiring audience members to magnetically seal their phones in pouches.
This year's concert series in the freshly minted McPike Park will range from Rock and Roll hall-of-famer supergroups to Peruvian electronica bands.
eBay nominated Freewheel as one of the year's most notable small businesses and nonprofits using its online retailing platform.
Up next in the rotation of Madison summer street festivals: AtwoodFest, the kid-friendly two-day celebration of funk, R&B and roots music on Madison's east side.
Promega, the Fitchburg biotechnology corporation, has had a busy week: After breaking ground on a new R&D facility, the company now plans to expand its manufacturing footprint.
View all