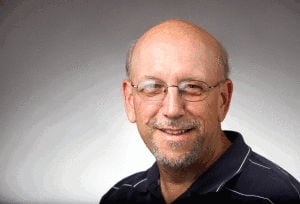 Dennis Punzel
Bio

Dennis Punzel covers Wisconsin Badgers volleyball, women's basketball for the Wisconsin State Journal.
The club, founded by legendary State Journal sports columnist Roundy Coughlin, has raised money for children in need through the Empty Stocking Club for decades.
The senior drove down the lane an banked in a layup with five seconds remaining to give the Badgers a 65-64 victory and improve their record to 4-0 for the first time since the 2006-07 season.
Forward Madison F.C. was revealed as the team name on Sunday during a presentation at the Wisconsin Historical Society with a gathering of several hundred supporters on hand.
McDonald, who redshirted last season so he could run in this race on the Badgers' home course, outkicked Stanford's Grant Fisher to capture the fifth individual championship in UW history and the first since Simon Bairu won his second consecutive title in 2005.
Dana Rettke, the 6-foot-8 All-American, was held to a season-low seven kills by a defense that was focused on her, but the No. 7 Badgers still were able to grind out a 25-22, 28-26, 25-22 victory.
Junior Presley Norby, senior Sophia Shaver and Pankowski scored goals and junior goaltender Kristen Campbell recorded her second shutout in as many days as the top-ranked Badgers defeated the Beavers 3-0 on Saturday at LaBahn Arena to complete a Western Collegiate Hockey Association sweep.
Imani Lewis had the best game of her three-game collegiate career Saturday, scoring 19 points to lead the Badgers to a 64-53 victory over North Dakota State at the Kohl Center.
Sophomore Dana Rettke has 17 kills.
Morgan Paige wasn't quite sure what she wanted to do with her life after graduating from the University of Wisconsin in 2014.
COLUMBUS, Ohio – The University of Wisconsin volleyball team was dominant most of the night as the No. 7 Badgers rolled to a sweep of Ohio Sta…
View all