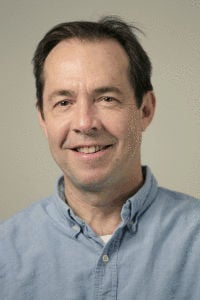 Dean Mosiman
Bio

Dean Mosiman covers Madison city government for the Wisconsin State Journal.
Edgewood has proposed installing lights but limiting night games. Neighbors want an agreement based on game noise.
But the proposal is not consistent with the neighborhood plan or the city's Comprehensive Plan, city Planning Division director Heather Stouder said.
With troubling data on Black infant mortality and low birthweight infants, Madison and Dane County are hoping to use a $100,000 state grant to create a pilot prenatal care program for women at high risk of adverse outcomes. 
The four-story arts center will to be anchored by the Children's Theater of Madison and Madison Youth Choirs but also offer much-needed studio and performance space to other groups long starved for quality space.
Since March, the city has been sheltering homeless men at the Warner Park Community Recreation Center on the North Side.
The developer said the project provides much-needed housing near jobs Downtown.
After lengthy public testimony and questions, the Madison Plan Commission late Monday approved Urban Land Interests' $125 million redevelopment on Capitol Square amid concerns by a popular restaurant across the street that the project will block its sweeping upper-floor views of the state Capitol.
The bucolic, sprawling University Research Park on the West Side, home to some of the area's most illustrious biotech companies, is poised to begin a new era. 
View all