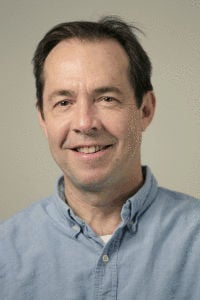 Dean Mosiman
Bio

Dean Mosiman covers Madison city government for the Wisconsin State Journal.
Mariam and Joe Maldonado opened 2,300-square-foot Luna's Groceries in early 2019 in the Allied Dunn's Marsh neighborhood but their second store will offer up 24,000 square-feet of groceries and could open in 2022.
The investments, which would be made over 20 years, would cover roughly 30 years of neglect and two decades of needs into the future.
"This isn't the normal way of doing this," said Dan Rolfs, the city's community development project manager. "But this isn't a normal situation."
May, who will be the city's second-longest-serving city attorney at the time of his retirement, made the announcement Wednesday in a letter to Mayor Satya Rhodes-Conway, City Council members, managers and others.
The mayor said she agrees with the criticisms raised by the task force but not with all of its recommendations.
LZ Ventures is proposing to demolish buildings on the 400 block of East Washington Avenue plus three houses on North Hancock and North Franklin streets for a 10-story building with 160 apartments.
A proposed permit is intended to address city staff challenges in enforcing the city's tenant rooming house regulations that require a public health license, paying room taxes, and compliance with zoning rules.
Pending city approval, WORT community radio 89.9 FM will be moving its free block party from Downtown, not to Max Yasgur's farm, the site of Woodstock, but to bucolic Warner Park on the North Side.
Driven by higher property values, slower growth in the lottery credit, and rising school levies, many Dane County homeowners will see higher tax bills this year.  
The proposed standards would ensure sites could handle more frequent and severe storms related to climate change, city officials said.
View all