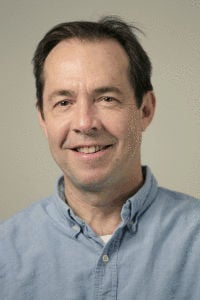 Dean Mosiman
Bio

Dean Mosiman covers Madison city government for the Wisconsin State Journal.
The mayor supports an amendment to deliver $5.7 million for flood mitigation but opposes other proposed budget changes.
The redevelopment is slated to bring a hotel, apartments, retail and commercial space, and nearly 1,000 parking spaces to the blocks that hold the Madison Municipal Building and Government East parking garage.
Starting Tuesday evening, the City Council will consider a total 18 amendments, including $5.7 million more for flood mitigation, and decide the final operating and capital budgets for 2019.
Leaders from the cities had discussions Monday and Wednesday on accelerating the town's absorption, now scheduled under a three-way agreement for Oct. 31, 2022, as well as changes to the final boundaries and fiscal matters. 
The state Public Service Commission authorized the Madison Water Utility's requested 30.6 percent rate hike but blasted the utility for its fiscal practices, particularly cost overruns on two recent projects.
Michelle Drea, who has been serving as interim assessor since Mark Hanson retired in June, is an attorney with experience in property assessment.
Supporters of longtime Tenant Resource Center executive director Brenda Konkel, who was fired a week ago, are urging the board of directors to hold a special meeting to revisit its decision.
The law firm Boardman & Clark is delivering a lead gift of $250,000, while Dairy Farmers of Wisconsin is providing another contribution to create a special interactive space within the market highlighting dairy and cheesemaking.
The discussions follow unsuccessful attempts by the cities over the past two years to accelerate the town's demise.
The local investments are intended to help the developers secure critical federal Low-Income Housing Tax Credits. 
View all