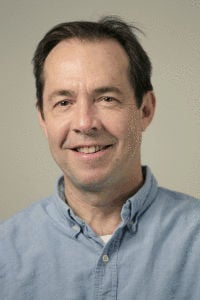 Dean Mosiman
Bio

Dean Mosiman covers Madison city government for the Wisconsin State Journal.
The WYSO has now refined its design for the three-story, 40,085-square-foot structure, which will have 60% glass glazing on the front facade to provide an view into the building and be a glowing beacon at night.
The $38 million center, a first-of-its-kind Black-inspired, Black-designed and Black-led project in Madison, has already raised $5 million for the project, which will be built near the Beltline on the South Side.
The Historical Society has selected Ralph Appelbaum Associates, an award winning firm based in New York City, to design exhibits for the four-story, 100,000-square-foot museum to rise at the top of State Street. 
"The decision was made due to the continuing unprecedented increases in construction costs which was exacerbated by the high costs of relocating the Wonder Bar on site," Lance McGrath said.
St. John's Lutheran's proposed $35 million redevelopment includes a new sanctuary on the first floor topped by 122 mostly lower-cost apartments.
The Dane Workforce Housing Fund, created in November 2020, has invested nearly $3 million in four projects so far.
Developer Terrence Wall has filed a city ethics complaint alleging city assessor Michelle Drea gave out candy bars to Board of Review members and influencing them to take her side on assessments of two properties.
"In the park, you constantly had to watch your back .... "This is a lot different. You can lock the door and come back and know your stuff is going to be there." 
McGrath Property Group has submitted new plans for a 12-story project near Alliant Energy Center that razes the Coliseum Bar and Banquet but saves and relocates the historic Wonder Bar.
The use of the Madison Plaza Hotel, which owes $1.35 million in back taxes, to temporarily shelter the homeless has derailed a long-term plan to convert the hotel into permanent low-income housing.
View all