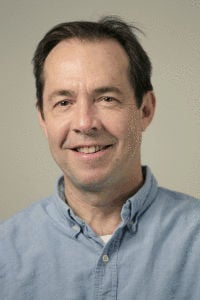 Dean Mosiman
Bio

Dean Mosiman covers Madison city government for the Wisconsin State Journal.
Core Spaces of Chicago has refined a proposal for a $100 million-plus, 10-story project fronting the 300 block of State Street to drop the building height facing that street and to preserve facades of historic buildings and include affordable beds.
Madison officials are taking a slow approach to break up a homeless encampment at Reindahl Park on the East Side.
Up to 20 people have been camping at 90.7-acre Reindahl Park clustered in a corner near the park shelter and East Washington Avenue, but some have been moved to hotels.
In four months, the city and Salvation Army of Dane County have transformed a vacated former nursing home on the East Side to a shelter that will better serve 35 of the area's neediest homeless families.
The pain of the last year has also sparked a movement to forge a new Downtown, one that builds on past successes while focusing on being more inclusive and welcoming.
But the push to remove vehicles and transform the state's most famed thoroughfare isn't over.
"Bayview's model is grounded in community building, not building buildings. That difference puts residents' voices at the center of the design process."
But some commercial properties, such as hotels, bowling alleys, retails stores and bars and restaurants, which lost business due to COVID-19, saw decreases in value.
For this year, the Parks Division hopes to close streets around Kennedy, Marlborough, Wingra Creek and Warner Parks with routes just under two miles to spread the event out around the city and disperse people with the COVID-19 pandemic still present but waning.
The building would likely be the city's third tallest behind the state Capitol and UW-Madison's Van Hise Hall, and certainly the tallest building with a residential component.
View all