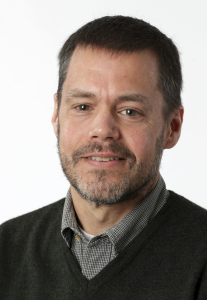 David Wahlberg
Bio

David Wahlberg is the health and medicine reporter for the Wisconsin State Journal.
Hospital and other medical treatment for COVID-19 costs $14,573 per patient on average and coronavirus testing is about $102 per sample, according to a new report focusing on Wisconsin by Madison-based M3 Insurance.
Sixty-two nursing homes in Wisconsin — none of them in Dane County — have reported a total of 271 COVID-19 deaths, according to new federal data this week.
The COVID-19 disruption could continue well into next year, even with a vaccine, Dr. Michael Osterholm said during the first day of a three-day Wisconsin Biohealth Summit.
"At this time, we ask that people modify their approach to trick-or-treating but are not actively recommending against it," said Sarah Mattes, spokeswoman for the city-county health department.
The county will require face masks to prevent spread of COVID-19 if state order doesn't extend after Sept. 28.
The imaging involves cryo-electron microscopy, or cryo-EM.
Madison-based Group Health Cooperative of South Central Wisconsin has new partnerships with health systems in southwest Wisconsin, the HMO sai…
Wisconsin's suicide rate increased 40% from 2000 to 2017, but the state saw a decline in suicides the past two years, according to a new state…
Monarch Health will provide the medications Suboxone and Vivitrol, but not methadone.
Monarch Health is opening next week as an addiction treatment clinic in Downtown Madison.
View all