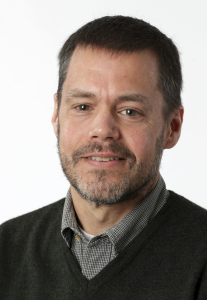 David Wahlberg
Bio

David Wahlberg is the health and medicine reporter for the Wisconsin State Journal.
With more COVID-19 patients being treated at Madison hospitals , doctors are using the malaria drug chloroquine on some patients and considering an experimental drug and plasma from recovered patients.
But virtual visits and signs made by day care children are helping at Fitchburg-based Agrace Hospice and Palliative Care.
With older adults at greatest risk for COVID-19 complications and prone to isolation from social distancing, meal programs and home health services are still being offered in the Madison area — with precautions.
If the state didn't take the aggressive action of the "safer at home" order issued Tuesday, models show Wisconsin would likely have 22,000 cases of COVID-19, including 440 to 1,500 deaths, by April 8, according to state health officials.
As the COVID-19 coronavirus pandemic continues to grow in the U.S. and elsewhere, researchers in Madison and around the world are racing to come up with medical measures to stop it.
Researchers are hoping to see if the virus can be spread by bats, from which it is thought to have originated.
Madison hospitals are acquiring more ventilators and looking at adding intensive care beds, as some hospital workers have started testing positive for COVID-19 amid a national shortage of protective equipment that has some workers questioning their safety.
Hon Ip from the National Wildlife Health Center in Madison is studying the new coronavirus in bats. In 2006, he did tests on bird flu using eg…
Madison hospitals started postponing nonessential procedures Tuesday as community spread of COVID-19 was confirmed in Dane County, along with Kenosha and Milwaukee counties.
Some of the people newly diagnosed with COVID-19 haven't traveled out of state or been in contact with other known cases.
View all