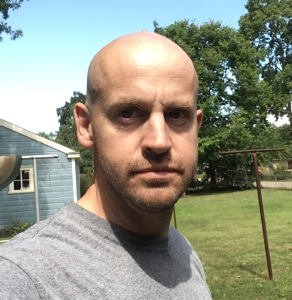 Chris Hubbuch
Bio

Covers energy and the environment for the Wisconsin State Journal. Rhymes with Lubbock. Contact him at 608-252-6146.
The city announced Thursday that it is ending the current biweekly system of patrolling streets for large items in order to improve efficiency.
Neither utility has increased electricity rates since 2017, thanks in large part to federal corporate tax cuts that produced unanticipated savings that have now been exhausted.
Environmental groups sued the Army Corps of Engineers on Wednesday in federal court over its permitting of the $492M project known as Cardinal-Hickory Creek.
Wisconsin is home to just one brood of cicacas, which last emerged in 2007. Their next appearance is scheduled for 2024.
Wisconsin's two largest coal plants — in Rothchild and Oak Creek — are only slightly more cost-effective than renewables, according to the report. But that could soon change.
The Democratic governor announced Friday that Sandy Naas of Ashland and Sharon Adams of Milwaukee will replace Frederick Prehn and Julie Anderson, whose terms on the Natural Resources Board expire Saturday.
Cost and effectiveness will ultimately depend on how vigilant the utility is about maintaining the filtration system.
The Department of Natural Resources this week notified the company that it violated two sections of state code by waiting more than 15 months to report the leak.
WEC Energy Group and Madison Gas and Electric are expected to file an application Friday to purchase the 465-megawatt project in southeastern Dane County.
The funding came from the state's annual allocation of $105 million in federal low-income energy assistance. The state expects to receive about $110 million in additional energy assistance funding this year.
View all