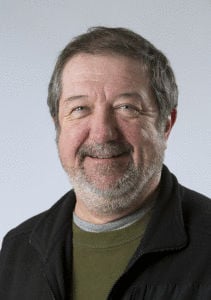 Bill Novak
Bio

Bill Novak is a general assignment reporter for the Wisconsin State Journal.

Home town

Milwaukee, WI
The National Weather Service has issued a severe thunderstorm watch for southern Wisconsin, including Madison, because of storms building up to the west.
Two Madison area school districts will be getting close to $100,000 each in school safety grants, focusing on initiatives to bolster student mental health.
Over $11 million in federal funding will be coming to Wisconsin to improve bus systems and vehicles, with the biggest project in the Badger State going to fund new buses for rural transit providers.
A man found hiding in trees early Sunday morning was arrested by Monona police for his alleged fourth drunken driving offense.
Disease and flood damage continue to impact corn fields in southern Wisconsin, while rain slowed the harvest of crops in some parts of the state.
An Oregon woman had to be helped out of the Yahara River Monday morning when she jumped into the river after crashing her SUV.
The three men from Illinois who were killed Saturday evening in a two-vehicle crash near Wisconsin Dells have been identified as Paul Kenar, 39, and Andrzej Marczyk, 48, both of Harwood Heights, and Kazimierz Kenar, 62, Wauconda.
Three teens and an 18-year-old were arrested for auto theft early Tuesday morning in Fitchburg, the suspects found hiding in woods near where they abandoned the stolen car.
A cold front later in the day on Tuesday could bring severe weather to south-central Wisconsin, with a big drop in temperatures the ultimate result of the front.
Undergraduate enrollment increased to 30,361 from 29,931 a year ago. The 2018 enrollment is the largest since 1986.
View all