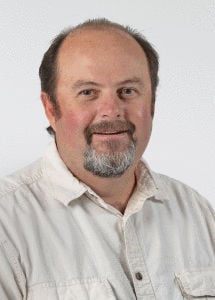 Barry Adams
Bio

Barry Adams covers regional and business news for the Wisconsin State Journal.
The move, already a standard at many of its urban stores, is designed to prevent drive-offs and to free up employees from constant monitoring.
Mortenson announced Monday it has acquired the downtown site from the city and will break ground in the spring on a 262-room Embassy Suites by Hilton.
At one time Bethesda Lutheran Home was one of the largest employers in Jefferson County but its 400 acre campus has been leveled, its group homes in Wisconsin sold and the company is about to change its name.
The windows were removed from a Bethesda chapel, restored and installed in the Good Shepherd sanctuary in Watertown.
The six room hotel on West Gorham Street near State Street is closing due to a massive redevelopment project.
A redevelopment project that has already displaced Room of One's Own and Community Pharmacy to the East Side is forcing the small inn to close.
More shoppers are expected to return to brick-and-mortar stores and there are scores of businesses and events to welcome them in Dane County. 
Over 570,000 hunters from around the world are taking part but for some, deer were elusive on the first day of the season.
Relatively mild temperatures greeted hunters for the opening of the deer season but with no snow on the ground, spotting a deer was more difficult.
View all