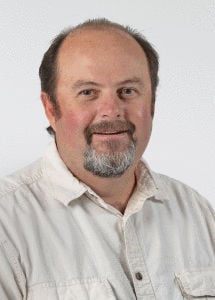 Barry Adams
Bio

Barry Adams covers regional and business news for the Wisconsin State Journal.
The King Street brewpub needs more capacity to meet demand and wants to do its own canning for retail sales.
The $1.3 million Kelch Aviation Museum at the Brodhead Airport is home to vintage aircraft from the 1920s and 1930s.
The museum at the Brodhead Airport is focused on vintage aircraft from the 1920s and 1930s.
Greg Marcus has been the president and CEO of Marcus Corp. since 2008.
The Milwaukee Bucks grabbed their first NBA title in 50 years Tuesday in front of a global audience.
The Progress Center for Black Women has moved its offices to Capitol Square where founder Sabrina Madison has big ideas and loads of enthusiasm.
Dan Smith has used his 30 years as a farmer and time working as a crisis counselor for farmers to create a book of poems about love, loss and transition.
The Bucks will be in Phoenix on Saturday, but the Plaza outside Fiserv Forum will be jumping with excited fans hoping Tuesday night's home game could clinch an NBA title.
View all