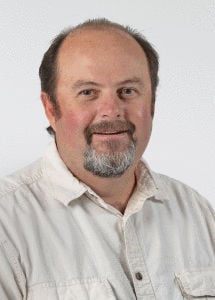 Barry Adams
Bio

Barry Adams covers regional and business news for the Wisconsin State Journal.
Midwest Wholesale Materials was founded in 1960 and becomes the 18th location for Beloit-based ABC Supply Co.
Mariam and Joe Maldonado opened 2,300-square-foot Luna's Groceries in early 2019 in the Allied Dunn's Marsh neighborhood but their second store will offer up 24,000 square-feet of groceries and could open in 2022.
The 1.3 million-square-foot facility is expected to open later this year, in time for the holidays.
Red Ridge Ranch Riding Stable has had 14 horses die since September due to toxic hay from South Dakota and Wyoming that was poisoned by blister beetles.
The 50,000-square-foot store is the first announced tenant for the proposed $300 million development on the former state Department of Transportation property along Sheboygan Avenue.
JT Klein Co. has yet to release details of the plan, but it will likely include a mix of affordable and senior housing along with retail and commercial space.
Hy-Vee, the owner of the shopping center, will become the lone retailer but is looking for a developer for the property. 
Judy and Jerry Crostenberg will ride aboard a float that brings awareness of the 43 million people in the U.S. who care for a loved one.
The video store's new home is half the size but still includes 20,000 titles, including 2,000 foreign films.
Lavinia Goodell was denied the right to practice before the state Supreme Court but paved the way for herself and others.
View all