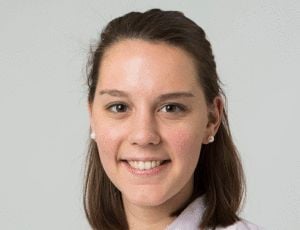 Abby Becker
Bio

Abigail Becker joined The Capital Times in 2016, where she primarily covers city and county government. She previously worked for the Wisconsin Center for Investigative Journalism and the Wisconsin State Journal.
The mayoral election is April 2, 2019, with a primary scheduled for Feb. 19, 2019.
The full City Council will debate the capital and operating budgets during the week of Nov. 13.
Several candidates said it is time for a new administration. They expressed the need to bring people together, make changes that Madison residents talk about and a desire for fresh ideas.
"This policy is charging families of color for their youth to be incarcerated in Dane County," Supervisor Carousel Bayrd, District 8, said.
"I've had a couple of months off now and another mayoral campaign is not such a big deal especially after running around the state for the past eight months as I did in the governor's campaign," Mayor Paul Soglin said. 
However, the city expects more storm-related costs in the future.
The resolution would authorize an additional payment to Beitler Real Estate in exchange for the development and ownership rights of the "podium" component. 
"In 10 years, if you don't have this machine, you're behind the times, and frankly you're a dangerous jail," Jamie Turco said.
"The feel of the campus will be changed by implementing this plan," Dane County Board Chair Sharon Corrigan said. "It will feel like you've come to a place where you want to spend some time."
"Evidence showed, up until the point we decided to do the structural analysis, the building could be added onto," David Way, a manager at Mead & Hunt working on the jail consolidation project, said.
View all