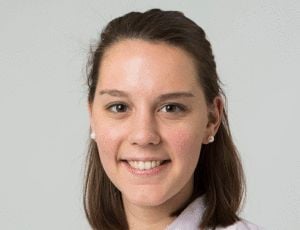 Abby Becker
Bio

Abigail Becker joined The Capital Times in 2016, where she primarily covers city and county government. She previously worked for the Wisconsin Center for Investigative Journalism and the Wisconsin State Journal.
A Madison transportation board recommended temporarily using the Brayton Lot, 1 S. Butler St., and permanently using another city-owned parcel at 432 S. Junction Rd. for the BRT project.
Madison's City Council declared Tuesday that June 18 through June 25 will be the Days of Reflection to "acknowledge the immeasurable impact" of COVID-19 and racial injustice.
"Our staff has put in thousands of hours of work, day in and day out to meet the evolving needs of our community and slow the spread of COVID-19," Public Health Madison & Dane County Director Janel Heinrich said.  
Keetra Burnette, chair of the Police Civilian Oversight Board, said hiring the independent monitor is the board's "highest priority" for 2021. 
"If I'm in the room, the conversation is always around equity — both a desired process and outcome — and that's a really exciting place to sit," Madison's Equity and Social Justice Manager Kristy Kumar said.  
Dane County and Madison officials are considering how to move forward with public meetings after scrambling last year to stand up virtual systems and months of meeting online. 
"The Dane County Regional Airport is the gateway to this region's economy," Dane County Executive Joe Parisi said.
Broadband is getting more attention — and money — than ever. What will it take to get rural and urban Dane County fully connected?
The sites under consideration meet criteria outlined in a resolution that the City-County Homeless Issues Committee will vote on at a future meeting.
Mayor Satya Rhodes-Conway called land banking a "powerful tool" to support affordable housing. 
View all