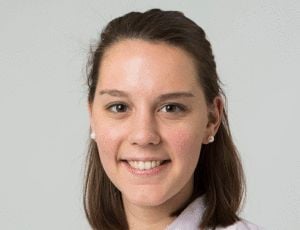 Abby Becker
Bio

Abigail Becker joined The Capital Times in 2016, where she primarily covers city and county government. She previously worked for the Wisconsin Center for Investigative Journalism and the Wisconsin State Journal.
The City Council will consider Tierney's appointment July 24.
Soglin, who is also running for governor, announced Tuesday he will not seek re-election in 2019.
The mayoral election is April 2, 2019, with a primary scheduled for Feb. 19, 2019.
Sun Prairie Police Department Lt. Kevin Konopacki said Sun Prairie's Main Street may not open for several weeks. 
Construction was expected to begin on Buckeye Road in 2019 and on Cottage Grove Road in 2020.
Brenda Konkel joins former alder Satya Rhodes-Conway and District 10 alder Maurice Cheeks in the mayor's race.   
Abigail Ferguson manages the city's Twitter, Facebook and Instagram accounts. 
Voters on the Nov. 6 ballot will be asked if they think marijuana should be legalized.  
She is replacing George Gillis, who is moving out of his southwest Madison district.
Maurice Cheeks is the alder for District 10 and the vice president of business development at MIOsoft, a Madison-based data quality software company. 
View all