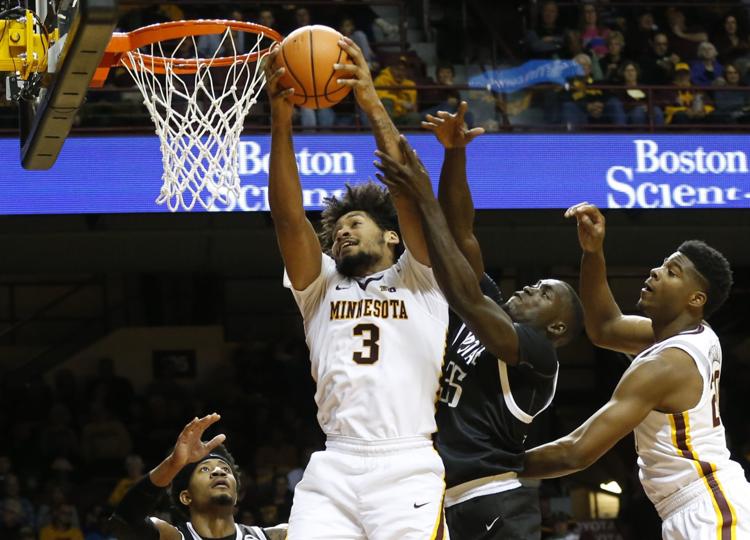 1. Jordan Murphy, PF, Minnesota: The numbers don't lie. His 11.3 boards a game were 2.6 more than anyone in Big Ten.
2. Ethan Happ, C, Wisconsin: Though he was the focal point of Badgers offense, Happ found time to grab 8.0 rebounds a game.
3. Juwan Morgan, PF, Indiana: Despite giving away height inside, Morgan was fourth in Big Ten with 7.4 rebounds a game.
4. Mike Watkins, C, Penn State: Forget the 10 games he missed, Watkins pulled down 8.9 boards a game when he did play.
5. Derek Pardon, C, Northwestern: Among the conference's big men, only Murphy had more offensive rebounds than Pardon.