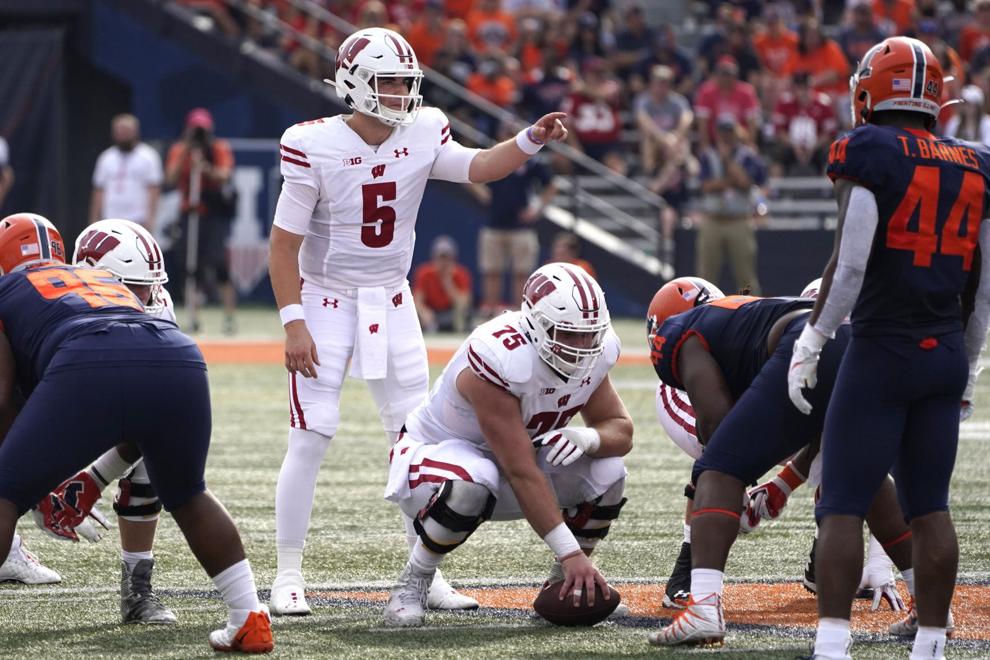 1. Mix it up: The Badgers have run the ball on 70% of their first downs this season. That number gets inflated by wins against Eastern Michigan and Illinois where the run game was working and running the ball was a good decision. But UW needs to break that tendency more often as it enters a the stretch run of the season. Some first down passes, even short ones, to get quarterback Graham Mertz into a rhythm earlier in games and avoid his first pass of a series being in third-and-long situations would be helpful.
2. Find a third: A consistent theme on the Badgers offense through the first half of the season is having just two receivers prominently involved. Last week it was Danny Davis and Jake Ferguson; against Illinois it was Kendric Pryor and Chimere Dike. UW has had one game this season in which three or more receivers caught at least three passes — the 34-7 win over Eastern Michigan. UW can and should find a way to get more pass-catchers involved.
3. Turn up the heat: UW's defensive front will need to help out its secondary by applying pressure, and lots of it, against Purdue's Aidan O'Connell. He has completed 11 of 23 passes and averages just 4.9 yards per attempt when under pressure this season. That's easier said than done with how quickly O'Connell gets the ball out of his hands, but asking corners and safeties to hold up for long against David Bell and Purdue's other receivers is a difficult ask as well. If Jim Leonhard has shown anything during his tenure as UW's defensive coordinator, he'll err on the side of aggressiveness and trust his linebackers to create some havoc in the backfield.