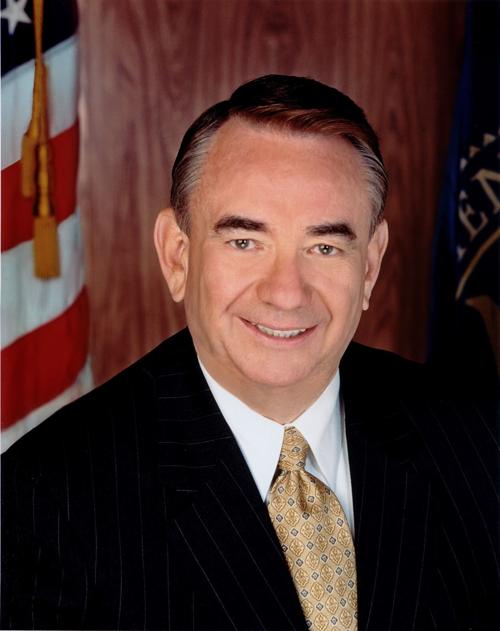 As Wisconsin governor in the 1990s, I was very interested in what was happening at the University of Wisconsin with biotechnology discoveries.
And when Jamie Thomson discovered how to isolate and grow embryonic stem cells, I thought it should be given as much attention as possible.
I assumed it was going to be a breakthrough that led to new health therapies in medicine. So, I asked Jamie to come up to the State Capitol in January 1999 when I gave my State of the State address.
Frankly, I didn't expect to get the pushback I received after that introduction. Several associations and organizations and several members of the Legislature were opposed on moral grounds because the cells were derived from human embryos.
My support stemmed from the fact that the research used surplus embryos from fertility clinics that would have otherwise been discarded. And the medical promise was so great.
I took that position of support with me in 2001 to Washington, D.C., as the new Health and Human Services Secretary for President George W. Bush.
In the spring and summer of 2001, being a new secretary, the pressure on me was really tremendous. And it wasn't only associations on the outside; people across America had taken an interest in stem cell research.
When I went to Congress, I would be lobbied by Democrats and Republicans, all of whom had an active interest.
I've been lobbied a great deal in my career, but this was probably one of the most intense lobbying periods I have ever endured.
As the debate around this issue reached a fever pitch, President Bush needed counsel to decide on whether these cell lines could be used in federally funded research. He wanted me to join him for lunch and have a debate with Chief of Staff Karl Rove, who was opposed to stem cell research.
I remember that day vividly: the president had a peanut butter and jelly sandwich, Karl had a grilled cheese and I had a hamburger. Karl led off. He argued that all the conservatives and the Republican financial base are firmly opposed to this research, and the president could avoid a battle with his base by not letting it go forward.
I could sense I might be losing. The President didn't want to irritate conservatives so early in his new administration. I gave it my best shot, explaining to the President that every single one of us, "Including you, Mr. President, either has had a close relative or a close friend who has died from a debilitating disease. And the opportunity to spare someone facing a debilitating disease is so great. To just have an opportunity — a chance to prolong life." I shared the genuine confidence top researchers had in this key research.
I noted that the president had just doubled the amount of spending for the National Institutes for Health. I noted he would not be remembered for any of this if he stopped research going forward on stem cells. He would always be remembered as the individual who stopped science or stopped research.
When I walked out, I felt pretty good that I had carried the day.
On Aug. 9, 2001, we received the president's answer. In his first televised address to the nation, he issued the order to allow federally funded research on all cell lines currently in use to continue but banned federal support for any new cell lines being derived from embryos.
Not everybody liked the compromise, but I did.
By then, we had 64 lines available for research. I felt that this was such a nascent industry that there were plenty of lines available to do the necessary research, and I was proven correct.
That compromise was the breakthrough that got us to where we are today, which is a very fertile science that shows ever-increasing promise.
When I first became governor, garnering private equity dollars and securing venture capital money for Wisconsin was a challenge. The money followed the biotech industry to the coasts and Wisconsin was the after-thought.
At the time, we just didn't have the star power of New York, Boston or Chicago, much less California. But with Jamie Thomson's discovery, everyone in the world had to recognize that stem cell research started here in Wisconsin.
This research was a catalyst to help us break down the long-held idea that Wisconsin was nothing more than a flyover state.
Today, Wisconsin's reputation as the birthplace of stem cell research is well earned, and we continue to make significant advancements, earning greater funding and an even stronger and well-deserved reputation.