Sheri Betz and Ya Sayaovang hope to open Little Feet & Helpful Hands Childcare and Preschool in early to mid-September at 3900 Circle Drive in the Cedar Creek Business Park along County Hwy. OT in Holmen.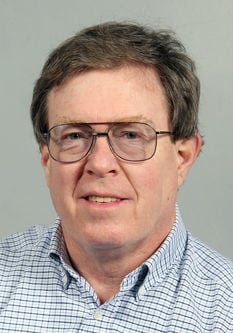 The center, which is under construction, will care for children ages 6 weeks through 5 years. "We will be licensed for up to 90 children," Sayaovang said.
Both women had been teaching in the La Crosse School District, Betz for 12 years and Sayaovang for 14 years.
"We both taught first grade for many years before resigning from our teaching positions this year" to start the new business, Sayaovang said. "Sheri has some experience working in the day care setting."
People can reserve a spot at the day care by calling 608-385-4284. For more information, visit www.littlefeethelpfulhands.com or visit the center's Facebook page.
---
Fat Sams Main Street Bistro at 412 Main St. in downtown La Crosse has closed permanently after five years, the restaurant's operators said in a June 15 post on its Facebook page.
No one answered the bistro's telephone when I called last week. The bistro was known for its gourmet sandwiches, salads and homemade soups.
---
Meanwhile, Friday was the last day for Burnstad's European Restaurant & Pub in Tomah.
"It was a lease issue," owner Kent Burnstad said of the decision to close the restaurant. He declined to elaborate.
The business had a lease agreement with Gordy's Market, which bought the Burnstad's building and grocery store in Tomah from the Burnstad family in 2015. The sale also included Burnstad's stores in Black River Falls, Spencer and Richland Center.
---
Senior Market Solutions has moved to 3730 Mormon Coulee Road in La Crosse.
The move was effective March 1, said owner and licensed broker Rick Teska, who formed Senior Market Solutions in 2008 and has been a Medicare insurance broker for more than 30 years.
The business is a licensed independent health insurance agency certified to sell Medicare products. It's licensed to sell products in multiple states.
"Our new services include providing dental and vision plans," Teska said. Also, "We created a brand new website that allows customers to compare plans, schedule consultations and even apply directly," he said.
Teska said Senior Market Solutions has a full-service support staff along with licensed advisors.
Office hours are 8 a.m. to 4 p.m. Monday through Thursday and 8 a.m. to noon Friday. For more information, visit www.seniormarketsolutions.com or visit the agency's Facebook page.
---
About 68 employees will lose their jobs when the Kmart store at 2415 State Road in La Crosse closes in September, according to a layoff notice that Sears Holdings filed with the state.
When he confirmed earlier this month that the store would close, a Sears Holdings spokesman told the Tribune the number of employees was not publicly available.
According to the notice filed with the state, the layoffs are expected to occur Sept. 3 or during the 14-day period that begins on that date.
---
New owners have completed a major renovation of the Baymont Inn & Suites hotel at 3300 N. Kinney Coulee Road in Onalaska.
Jay and Dev Patel, who are brothers, and their RAM LAKHAN, LLC, corporation bought the hotel in March 2016, said Jeffrey Jensky, the hotel's general manager.
"We started renovations in April 2016 and the renovations were completed May 28" of this year, Jensky said. "The rooms have new carpet, paint, light fixtures and all-new furniture" and the public areas also were remodeled, he said.
"In 2018, we plan to repaint the exterior of the hotel and redo the parking lot," Jensky said.