Eight new businesses are opening in downtown Viroqua for the holiday season in the fourth annual pop-up shop program sponsored by the Viroqua Chamber Main Street program and participating landlords.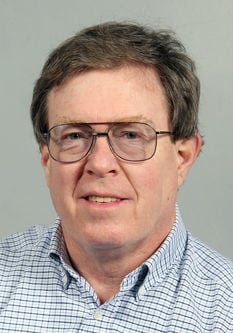 The pop-up shop program allows entrepreneurs to occupy a space rent-free for three months, using grant funds approved by the organization's board to pay reduced rents that were offered by the landlords. The purpose is to encourage more shopping and business in downtown Viroqua, said Nora Roughen-Schmidt, Viroqua Chamber Main Street executive director.
Three of last year's four pop-up participants are still open, she said. The Viroqua program has received several awards and offers consulting services to other communities looking to start similar programs.
Shops that already have opened in this year's program are:
The Red Caboose at 117 N. Main St. is a partnership of two businesses operating under one name and offers toys, games, books and clothing.
Pure Vida Wellness Studio at 207 S. Main St. offers hot yoga, nutrition and mindful living programs.
Full Circle Supply at 211 S. Main St. is an additional location for a downtown La Crosse retailer that offers eco-friendly products.
The Social LLC, also at 211 S. Main St., has decorative and repurposed goods, art and jewelry.
Two other businesses, MacHelper and Artful Fabrications, will open in November in different suites at 210 S. Main St. And another business has yet to be announced.
For more information, visit the Facebook pages of the businesses or of Viroqua Chamber Main Street.
Orange Pearl Salon & Spa has been adding and expanding services and staff since its move from 300 Pearl St. to 215 State St. in downtown La Crosse.
---
Owner Chantel Turk opened the Orange Pearl Salon in 2008 at the Pearl Street location. She bought and extensively remodeled the State Street building and added "spa" to the business name when it moved at the end of July.
The salon's new location has about 8,500 square feet of space, compared with 2,500 square feet in the previous building. Turk said her business now has about 25 employees and soon will have about 30, compared with 20 at the Pearl Street location.
With the move, Orange Pearl has added massage therapy and straight razor shaves to its list of services. And it has substantially expanded its skin care, nail and makeup services.
The salon cuts and colors hair for men, women and children and also offers spray tans. Hours are 9 a.m. to 9 p.m. Monday through Friday, 7 a.m. to 8 p.m. Saturday and 9 a.m. to 4 p.m. Sunday.
For more information, visit www.opsalon.com or the salon's Facebook page.
---
Tasha Kamrowski opened her Kamrowski Photography studio in early October at 19873 W. Gale Ave., in part of the former Nichols building in downtown Galesville.
She started her professional photography business last spring and had been operating it from her home in Trempealeau. "This space became available, and it's a great space," she said of her new Galesville studio. "It's close to home, and I'm familiar with the area."
Kamrowski specializes in senior portrait, engagement, maternity, birthing, newborn, wedding, boudoir, family and prom/homecoming photography.
"I've always done photography," said Kamrowski, who worked in photography studios in area Walmart stores for four years.
Except when she is taking photos on location, hours are 10 a.m. to 5 p.m. Monday through Friday and by appointment on Saturday and Sunday.
For more information, call 608-865-1566 or visit www.tasha.neilix.com or Kamrowski Photography's Facebook page.
---
Anna Prinsen has purchased Modern Crane Service Inc. at N5520 Abbey Road in the town of Onalaska and is the company's new president.
Prinsen said she bought the business July 31 from Steve and Judi Swanson, who are helping with the transition. Prinsen had worked at Fowler & Hammer Inc. for the past 11 years, most recently as vice president/chief financial officer.
Modern Crane Service began in 1971 and specializes in crane services, equipment rental, precast and steel erection, machinery moving and millwright services. Prinsen said her goal is to grow the business while maintaining top-notch customer service.
"Steve and Judi's success story was well-known within the industry and when I heard they were considering retirement, it sparked my interest," Prinsen said. "I viewed it as an opportunity to become the sole owner of a business while leveraging my construction knowledge and skillset acquired from my previous experience."
For more information, visit www.moderncraneservice.com or the firm's Facebook page.
---
Vernon Memorial Healthcare will move its VMH Wellness Center from the hospital building at 507 S. Main St. in Viroqua to 1130 Nelson Parkway on the city's North Side.
The center will open at its new location in early January, with new, expanded hours of 5 a.m. to 8 p.m. Monday through Thursday, 5 a.m. to 6 p.m. Friday, 7 a.m. to noon Saturday and noon to 5 p.m. Sunday. The grand opening will be from 8 a.m. to noon Jan. 6.
The wellness center is open to the public. At the new, larger location, it will offer such things as fitness center memberships, personal training, small and large group fitness classes, CrossFit, functional movement screenings, massage therapy, nutrition coaching and community education.
The new location will provide more space, updated equipment and more services and parking. Moving the center also will allow the hospital to expand its cardiac rehabilitation program. For more information, visit www.vmh.org or VMH's Facebook page.
---
Look for authorized agent Cell Plus to open a U.S. Cellular store in The Shoppes at Hale Drive retail/office development that's under construction at 129 Hale Drive, near the new Festival Foods store in Holmen. It's advertising for employees for the new store.
As I reported earlier, a Taco Bell restaurant, a Coney Island restaurant, Great Clips hair salon and a Coulee Bank branch office also will be tenants in the new building.