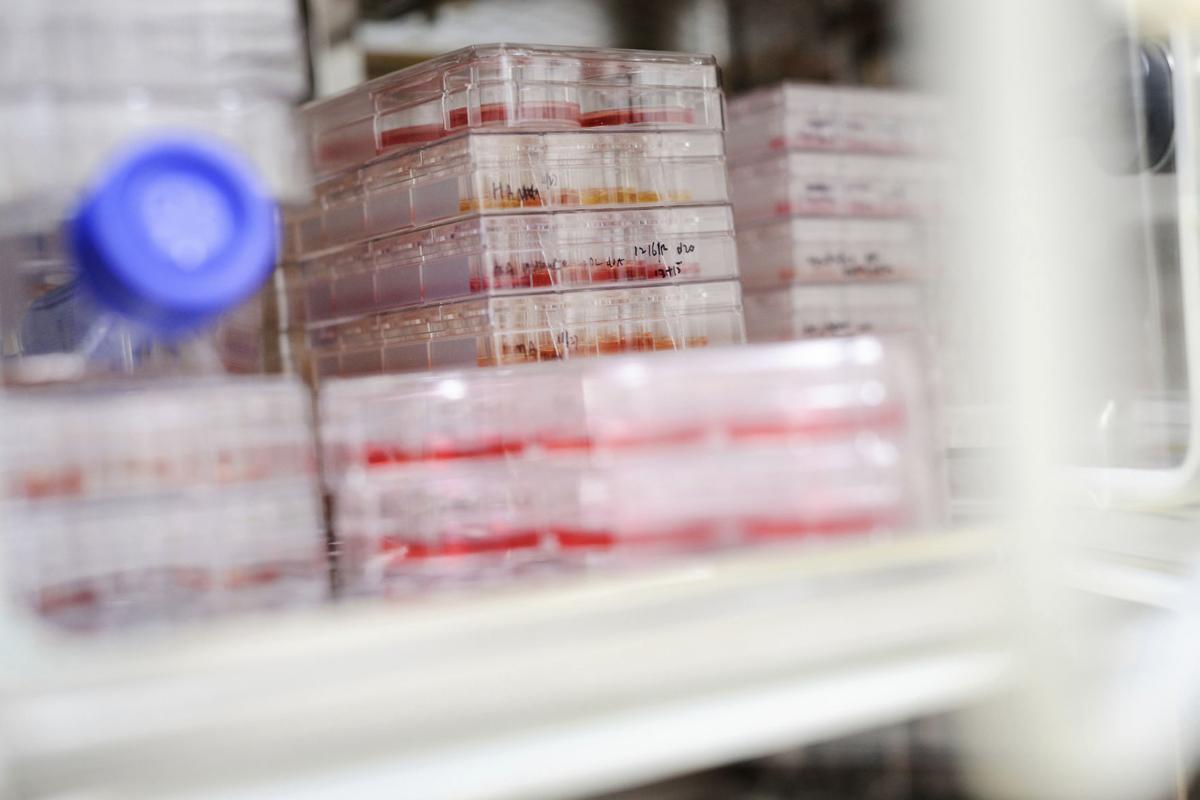 An international conference held in Madison last April offered an enticing glimpse into the future of stem cell therapies.
Organized by UW-Madison stem cell pioneer James Thomson, the event showcased human clinical trials under way for cellular therapies to treat Parkinson's disease, macular degeneration, heart failure, diabetes and spinal cord injury.
One by one, the scientists reported promising data, but with the same caveat: It's way too soon to declare victory.
Scientists see swift progress in stem cell science in the past 20 years, given the challenges of moving research from the lab to the patient.
But the general public, remembering some early boasts of stem cell miracle cures, may see it as moving too slowly.
"In some of the political battles that ensued early on with stem cells, there was a lot of hype," says Tim Kamp, professor of medicine and director of the UW-Madison Stem Cell and Regenerative Medicine Center. "That hype didn't do the field a great service."
Dennis Clegg, a developmental biologist at the University of California-Santa Barbara and leader of the macular degeneration trial, agrees. California's Proposition 71 referendum pumped more than $3 billion into state stem cell research. But selling the proposal often over-stoked expectations.
"There were promises of cures, which is a word I don't like to use," Clegg says. "I think it's better to say treatments. And I think the public has to realize that clinical trials sometimes work, sometimes don't, and it's a long road to develop medicine."
Fortunately, many of the leading scientists see the field entering a watershed period, making the big transition from basic discovery to human applications.
There are more than 800 regenerative medicine companies worldwide working on everything from gene therapy to tissue engineering to stem cells and close to 1,000 clinical trials in progress, with more than half of them addressing cancer, according to the Alliance for Regenerative Medicine.
"Right now, we're moving beyond the fundamental discovery phase, and into the engineering and manufacturing phase," says William Murphy, a UW-Madison professor of biomedical engineering. "Now the question is, can we do this efficiently? Can we do it at low cost? And can we do it in a way that leads to safety for patients?"
Murphy notes that while human disease therapies are not yet in mainstream medicine, stem cell research already has made an enormous impact on drug discovery and toxin screening. Unlike animal models, tests run on human cells provide a more accurate view of the benefits or risks of drugs.
Clegg also notes that the human capital coming from stem cell research and education is remarkable.
"We have trained thousands of talented young people in this field who are going to be doing their own research," he says. "And continue to make discoveries for years to come that will eventually yield new therapies."