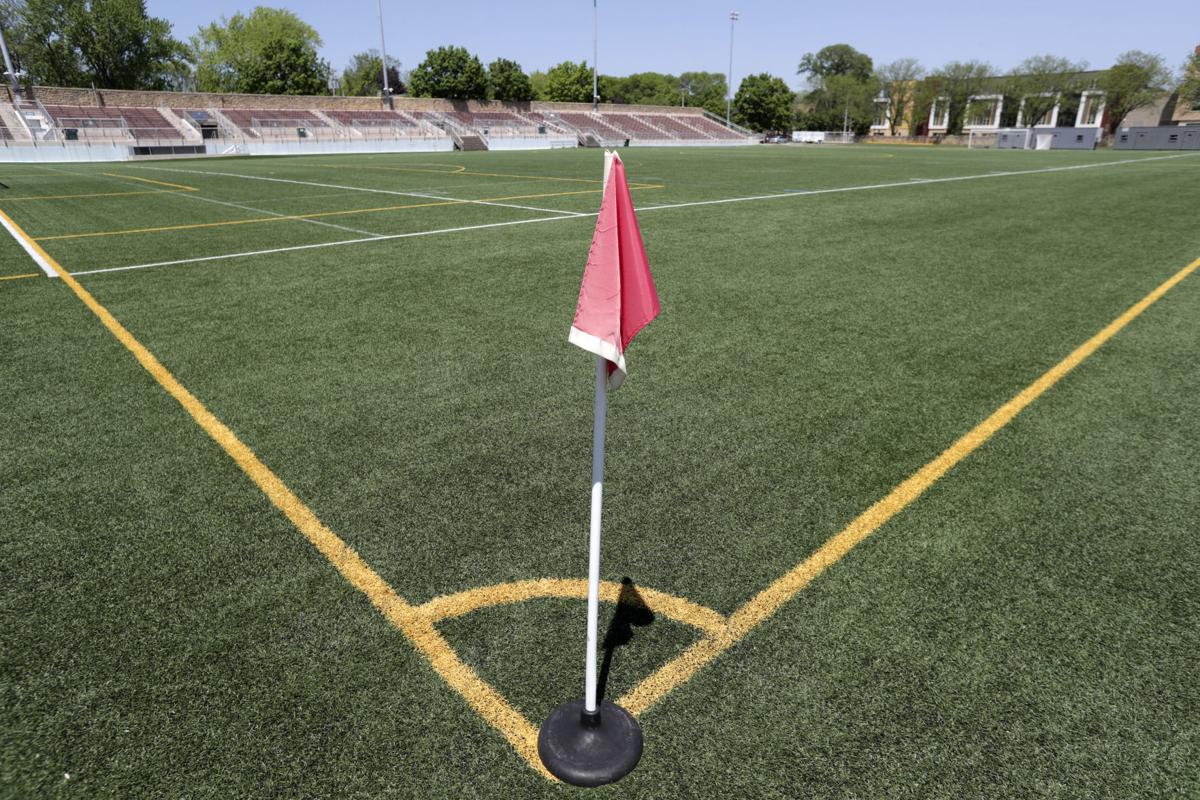 A player development affiliation with Major League Soccer's Minnesota United FC will give Forward Madison FC more than just some players to fill out its roster.
Forward Madison coach Daryl Shore said being connected with the top-level team will give a little more weight to his recruiting pitches.
"When we're scouting players and talking to players about coming to play for us, knowing that we have an affiliation with Minnesota is a little extra bonus for us," Shore said.
Minnesota United will supply some players on loan to Forward Madison's roster and pay their salaries. FMFC also will draw from the MLS team's scouting and technical resources and get the opportunity for closed-door scrimmages against Minnesota United.
A date won't be determined until after the MLS schedule is announced in January, but Forward Madison likely will host an exhibition game against Minnesota United at Breese Stevens Field during the 2019 season.
"It's a credibility thing, I think," FMFC managing director Peter Wilt said. "It builds the brand and the connection to Major League Soccer."
Wilt and Shore have long relationships with Minnesota United sporting director Manny Lagos and director of player personnel Amos Magee that helped cement the connection between the teams.
Shore will be with the MLS team during preseason to lay the groundwork for a smoother transition for players who will be loaned to Forward Madison for the season or shorter lengths of time.
Minnesota United also can use Forward Madison to give first-team players working their way back from injuries some game experience.
Also Friday, USL League One announced that the home opener of Forward Madison's 28-game 2019 league schedule will be at 7 p.m. on April 27 against Greenville Triumph SC. FMFC will start the season on the road to allow for completion of construction at Breese Stevens Field.
Its first league game will be at Chattanooga Red Wolves SC on April 6.
Forward Madison has announced the signing of four players, most recently Panamanian international midfielder Josiel Núñez. The others: midfielders Jeff Michaud, Danny Tenorio and Don Smart.
Another signing and a full USL League One schedule are due to be unveiled on Monday, Wilt said.
Be the first to know
Get local news delivered to your inbox!