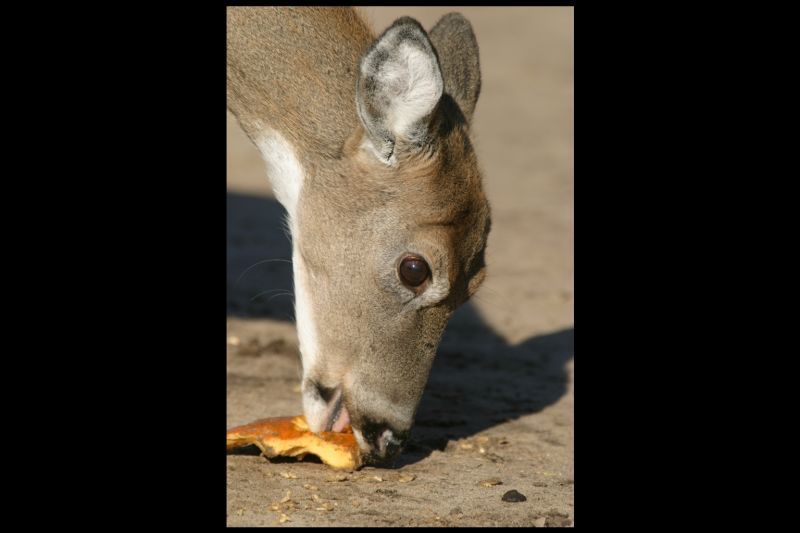 University of Wisconsin professors Michael Samuel and Joel Pedersen, and Samuel's graduate student, Ian Plummer, are studying whether or not prions, which cause chronic wasting disease, can be detected in the environment.
In particular, these scientists are researching soil in mineral licks suspected of being used by white-tailed deer in the core area of the CWD-Management Zone.
This is the first step in trying to understand a role environmental transmission may have in infecting deer with CWD, Samuel said.   Plummer, a Masters student, is working with soil scientists in Pedersen's labs, but he needs help from landowners and hunters who know the locations of several natural mineral licks, or historical licks where salt blocks were put out for cattle.  
Anyone with knowledge of mineral licks in the core area can contact Samuel at his UW office in Russell Labs at 608-263-6882.  
The CWD core area is a 200-square mile region near the communities of Ridgeway, Barneveld, Mount Horeb and Black Earth. 
"This is an important question to deal with in terms of an environmental route of transmission of the disease," Samuel said. "We should be able to detect the prions in the environment and if we do, where did we detect them?"
In addition to taking soil samples, Plummer will sample water after rains and may use trail cameras to determine what animals are using the lick areas and whether the deer are mainly bucks or does or both.
Some samples of soil and fecal material may be taken at deer scrape sites, too.
Infected deer shed prions in body fluids, including saliva and urine, too.
"It will take up to a week to run the samples through a new lab method known as PMCAb or protein misfolding site amplification technique," he said.
The sample material will be put into mouse brain material (not live mice) that has been genetically engineered to react like white-tailed deer brains."
Using mouse tissue instead of live mice will give researchers answers much sooner, in about a week instead of several years.
The study is being funded by the U.S. Geological Survey within the Ecosystems Mission Area.
Samuel speculates the possible use of this information if prions are detected at sites by saying this would open up testing to see if a site could be "cleaned" up, that is decontaminated of prions.  
"That type of clean up might be more likely in captive deer situations, however," he said.
Lichen extracts are the subjects of research in other laboratories as potential substances to decontaminate small environmental areas of CWD-prions.
Contact Jerry Davis, a free-lance outdoors writer from Barneveld, at sivadjam@mhtc.net or 608-924-1112.