For a class assignment in eighth grade, Brooks Empey was asked to write a letter to himself.
He wrote he wanted to become an NCAA Division I athlete.
To accomplish that, Empey knew he'd need to work diligently in athletics — training the right way and with purpose each day at practice — and to take pride in his schoolwork.
"I always wanted to be the best," he said.
Empey was driven while competing in football, wrestling and track and field and completing his coursework throughout four years at Stoughton, including a memorable senior year.
For his efforts, Empey — a University of Wisconsin commit in wrestling — was named the Wisconsin State Journal's All-Area Boys Athlete of the Year.
"It was a senior year definitely to remember," said Empey, a 4.0 student who plans to study civil engineering and minor in business management in college.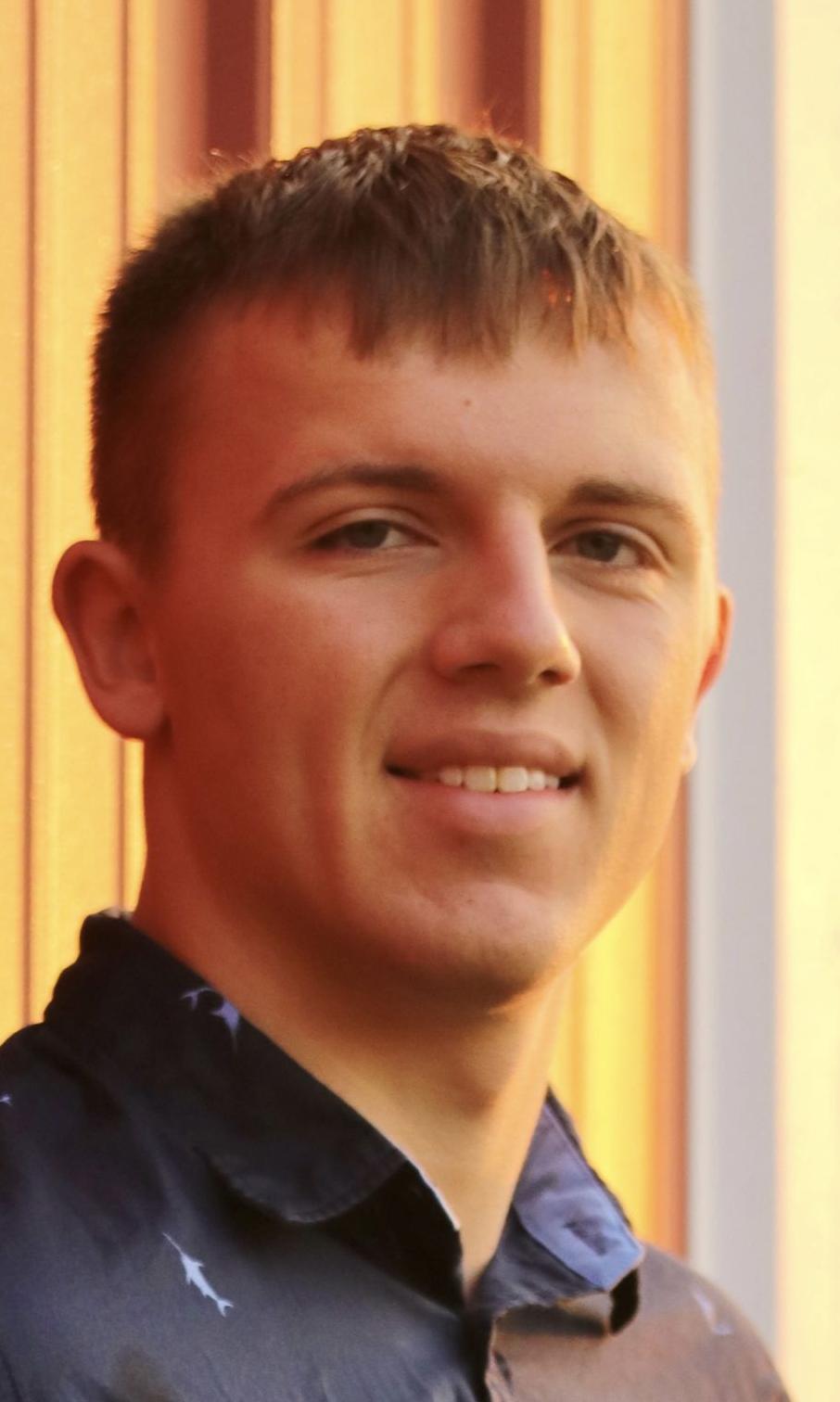 As a senior, the 6-foot-2 Empey finished undefeated and repeated as the WIAA Division 1 wrestling champion at 220 pounds. He helped lead Stoughton to a runner-up finish at Division 1 state after three consecutive team titles.
He played outside linebacker and running back and was named a first-team selection as a defensive end/outside linebacker on The Associated Press All-State football team for the WIAA's alternate fall season this spring and a first-team choice as an outside linebacker on the Wisconsin Football Coaches Association Large Schools All-State team for 2020-21.
He was part of the Vikings' 800-meter relay that competed at last month's WIAA Division 1 state track and field meet in La Crosse.
Dan Spilde — Stoughton's wrestling co-coach with Bob Empey, Brooks' father — said Brooks was built for speed despite having a big frame.
"Brooks is a great combination of a gifted athlete who works extremely hard," Spilde said. "Since he is in three sports, he stays dedicated to the athletic program and takes care of all the little things. It's so easy to take someone like him for granted. He works hard; he's the kind of kid you don't have to worry about.
"You knew he will be on weight. You knew he will be on time for practice. He takes care of his body and he eats right. He definitely seemed driven every day to make some form of improvement."
Once Stoughton received the go-ahead during winter to compete in athletics, which had been halted by the COVID-19 pandemic and health and gathering orders in Dane County, Bob Empey said it was great to see Brooks and his teammates savor the opportunity to be competitive at the highest level.
"When you miss something you love, the fire burns more," Bob Empey said.
Said Brooks Empey: "What drove me was my competitiveness."
He said not knowing whether the Vikings would get that opportunity in an ever-changing landscape was frustrating, but added, "It was awesome just to be able to compete."
He was disappointed the alternate fall football season this spring didn't have playoffs and that Stoughton didn't win its fourth consecutive wrestling title, but he was glad the Vikings advanced to the championship match.
Spilde said Stoughton's abbreviated wrestling season prevented Empey — the Vikings' single-season pin leader (set as a junior), who wound up second in career pins for the program — from potentially establishing other individual records.
Bob Empey said Brooks improved his tactics this past wrestling season and polished his technique at practice, where those years in the wrestling room and modeling others helped enhance an already outstanding work ethic.
Brooks Empey relished his time in the wrestling room, practicing against Rudy Detweiler and his younger brother, Griffin Empey, and "pushing yourself to the brink."
"You've got to work hard when you're in the room," Brooks Empey said. "You have to do your training the right way. You work hard every segment. You don't take any practices off. I was training with a purpose."
Empey, who also was involved with DECA and the student senate in high school, took the same approach with his academics.
"I always took pride in my schoolwork," he said.
He said he went back and forth between a future in collegiate wrestling or football. Wrestling won out.
"I knew my place was going to be at Wisconsin," Empey said. "I love everything about it."
And as demonstrated in that eighth-grade letter, Empey kept his Division I goal in mind during high school.
"To achieve that is awesome," he said.