The WIAA conference realignment task force advanced the modified proposal incorporating the original plans from Monroe and Delavan-Darien to the WIAA Board of Control for final approval as its March 8 meeting.
The proposal affects schools from the Badger, Big Eight, Southern Lakes and Rock Valley conferences.
The task force, which met Thursday, conducted appeals of realignment requests that were denied last month and reviewed plans that were initially advanced for further consideration, according to a release Friday from WIAA communications director Todd Clark.
The proposals would be for all sports, except football. They would be effective for the fall of 2023.
McFarland would move to the Badger Conference from the Rock Valley Conference; Monroe to the Rock Valley from the Badger; Beloit Memorial to the Southern Lakes Conference from the Big Eight Conference; and Delavan-Darien to the Rock Valley from the Southern Lakes.
In all sports except football, the Big Eight is scheduled to have 11 teams in the fall of 2022 with the opening of a second high school in Sun Prairie, which then will have Sun Prairie East and Sun Prairie West (the new building). If Beloit Memorial were to move to the Southern Lakes that would leave the Big Eight with 10 teams in fall of 2023.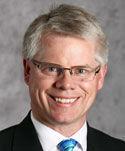 The modified plan combining original proposals from Watertown Luther Prep and Kingdom Prep Lutheran in Wauwatosa also was advanced to the Board of Control for final approval March 8.
The schools impacted by that plan included members of the Capitol and Midwest Classic conferences. Schools that presented their position on this plan included Walworth Big Foot, Clinton and Waterford. Written feedback provided by other schools and conferences also was received and reviewed.
The plan would add Kingdom Prep Lutheran to the Midwest Classic and would move Watertown Luther Prep to the Midwest Classic from the Capitol.
Any member school affected by the plans that were advanced and wanting to be heard can attend the Board of Control meeting March 8.
The task force denied the appeal of plans submitted and subsequently modified by Berlin and Ripon. The plans would have moved those schools from the East Central Conference to the South Central Conference.

Those schools can appeal directly to the Board of Control at its meeting Jan. 26. The Board of Control will take action to approve, deny or remand this proposal back to the task force for further evaluation, according to the release. 
Madison Memorial athletic director Jeremy Schlitz is a co-chairman of the task force. 
Fave 5: Sports reporter Jon Masson selects his favorite stories from 2021
It was difficult to pick just five high school stories during a unique year that included the WIAA's alternate fall season in the spring and a spring season that wrapped up in July with Sun Prairie's state baseball title.