STEVENS POINT — When Mel Dow became WIAA associate director in July, he was tasked with overseeing wrestling.
To have it as one of the sports he oversees was a natural fit because wrestling is a sport he loves and one with which he's had expertise during his athletics career, including as Stoughton athletic and activities director.
He has been an advocate for boys and girls wrestling, and was instrumental working with others to add a girls wrestling state tournament in Wisconsin.
That's what makes Dow so fired-up about the first WIAA girls wrestling state tournament Jan. 29 at the La Crosse Center.
"It's going to be one of those moments when you really enjoy the experience as it happens," he said in a recent interview at the WIAA headquarters. "I'm looking forward to it. It's been a long time coming."
He said the La Crosse Center is an ideal place for the first girls wrestling tournament, but eventually the WIAA membership has expressed it wants the girls tournament scheduled in conjunction with the boys tournament, which this year is scheduled Feb. 24-26 at the Kohl Center.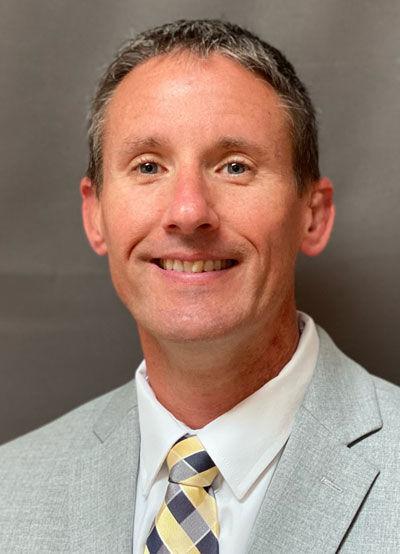 Schools had until Jan. 5 to enter competitors, and Dow said more than 250 wrestlers were entered, which will make for a full day of wrestling in La Crosse and what Dow hopes is a memorable event for the competitors.
Title IX celebration"The response has been incredible," he said. "People are excited. … We are excited that we are not only going to have that be our first girls state tournament, but it will be the kickoff of our 50th year celebration of Title IX. We will be recognizing some people at that event who have made an impact on high school athletics in the area of Title IX."
The federal civil rights law passed in 1972 prohibited gender-based discrimination in any educational program that receives federal funding. The 50-year anniversary, milestones and trailblazers for Wisconsin will be celebrated at all the WIAA state tournaments in 2022, WIAA executive director Stephanie Hauser said.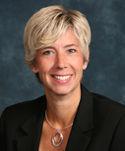 "The significance of me being the first female executive director (of the WIAA) and the timing, it seems pretty neat that it worked out that way. I'm not old enough to remember a time when there weren't opportunities for females," the 55-year-old Hauser said. "But the generation before me, the Karen Kuhns of the world (Kuhn was a former WIAA associate director), they blazed the trail. They didn't have those opportunities, but they created opportunities for people like me.
"I never knew a world that didn't allow me to have the same opportunities my brothers did and that male counterparts did. It is pretty powerful."
Hauser replaced the retiring Dave Anderson as executive director this summer, LeVar Ridgeway was named an assistant director and Dow was hired as associate director, replacing Wade Labecki, who retired as deputy director.
Dow has been a commuter this school year, typically working during the week in Stevens Point and then traveling home to be with his wife, Kristen, and their twins, Trenton (a Stoughton senior) and Trista (a Madison Edgewood senior). Older son Tyler attends the University of Wisconsin and is a wrestler for the Badgers.
"It's been action-packed and rewarding at the same time," said Dow, who had been athletic director at Stoughton since 2010. "This office has an incredible foundation, and under Stephanie's leadership and guidance it is even more rewarding. She is such a visionary person. For myself, being one who tries to be visionary and provide opportunities, this is an environment where that is encouraged.
"The girls state (wrestling) tournament is a perfect example. We continue to brainstorm ideas to make it a great opportunity for everyone involved."
Dow said he's been pleased with the collaboration he's witnessed within the WIAA office and with member schools' administrators, athletic directors and coaches. The WIAA executive staff tried to make the fall area meetings more engaging and interactive and also scheduled conference outreaches, where the staff attends conference meetings around the state, he said.
"That was the benefit of coming into this role from an athletic director's perspective, where I was able to see things that I knew were out there at the school level that they wanted to address," Dow said. "One was communication. We are trying to be more transparent and also receptive to two-way dialogue in communication."
Hauser said she didn't think communication was a problem in the past, but wanted to emphasize it.
Emphasis on service
She said the WIAA "always has been a service organization. One of the visions I shared with the (WIAA Board of Control) was to really prioritize that. That that will be our focus this year — to getting back to really making sure our membership really understands 'that we are here to serve you.'''
Said Dow: "That is what this office is about. We are here to serve. We want to provide the opportunities for kids in education-based athletics. Every day is a new day to provide that opportunity."
Dow said he hopes the WIAA can help with making athletic directors' lives become more efficient.
"The most important thing for us is to understand what is going on at the local level," Dow said. "We don't want to be the leadership that lives in this cocoon and doesn't really know what is going on. We want that open dialogue that we are having with them to help them move their programs forward."
Boys and girls lacrosse is at the committee stage and moving forward as a sport to be sanctioned by the WIAA. However, the ongoing COVID-19 health crisis has slowed some WIAA ideas and led for the continued need to have contingency plans in place.
"We have a system in place, but what COVID has proven is you can have as much planning done as you possibly want and at the drop of a dime, it can change," Dow said.
But Dow — whose duties include overseeing girls and boys tennis, girls and boys wrestling, baseball, eligibility issues, sanction requests and foreign students — said he wants to increase participation in the sports he oversees, and that includes athletes, coaches, officials and spectators. That could lead to more amenities being added to state tournaments, he said.
"We want to enhance state tournaments, not only for the participants but for the spectators," Hauser said. "We want to grow the state tournament experiences."