PRAIRIE DU SAC — Highly ranked teams don't always get to see each other during the regular season. Sauk Prairie and Madison Edgewood got that chance Tuesday night, as the second- and third-ranked teams in the Wisconsin Volleyball Coaches Association's Division 2 poll squared off in a Badger West Conference match in Prairie du Sac.
The second-ranked Eagles got it done, claiming a 25-21, 14-25, 25-17, 25-13 home win to take control of the Badger West race and establish an early advantage over a team they're likely to see again this season.
"We started a little slow and we were struggling in that second set big time, but then we really took control," Sauk Prairie head coach Amy Schlimgen said. "That feels good. It feels like we're the real deal to beat a team like that.
"We slowed them down. We served tough and they weren't able to pass great, and I think that was key, keeping them out of system as much as possible."

With the win, Sauk Prairie (27-2, 7-0) took a big step in securing its first conference championship since 2011, pulling ahead of Edgewood (22-6, 7-1) with three regular-season Badger West matches remaining.
"These girls haven't even thought about winning a conference championship in 10 years, so it'd be nice," Schlimgen said, noting the Eagles spent some time earlier this season looking at the open space on their conference championship banner in the gym. "The last one was 2011, so there's been a drought."
Entering the week, neither Sauk Prairie nor Edgewood had lost a set in a Badger West match this season. They both dropped one Tuesday.
The first set was tied at 20 after Edgewood's Amber Grosse and Allyson Barth combined for a block. The Eagles answered by winning a long rally that featured a number of key saves. The momentum turned in their favor, as Alexis Klemm and Anni Braund each added kills before Olivia Paukner drove one across the court to cap off the 25-21 first-set win.
Edgewood's Gillian Koning opened the second set with a block. Then the Crusaders turned to Marquette University commit Natalie Ring. The senior delivered, scoring three straight points to give Edgewood a 4-0 lead.
"They've got a gamer in Natalie Ring," Schlimgen said of Ring, who finished with a match-high 16 kills. "She's one of the best in the state."
The Crusaders never gave up the lead in a set that included three straight blocks — two from Barth and one from Rebecca Ring — that stretched the lead to 18-9. They eventually claimed a 25-14 win to tie the best-of-five match at 1.  
The Eagles were in control the rest of the way. They led by as many as nine points in a third set that ended with back-to-back Aida Shadewald kills. In the fourth set, the teams were tied at 10 in the third before Sauk Prairie closed the match on a 14-3 run, with Braund and Maggie Hartwig kills ending the match.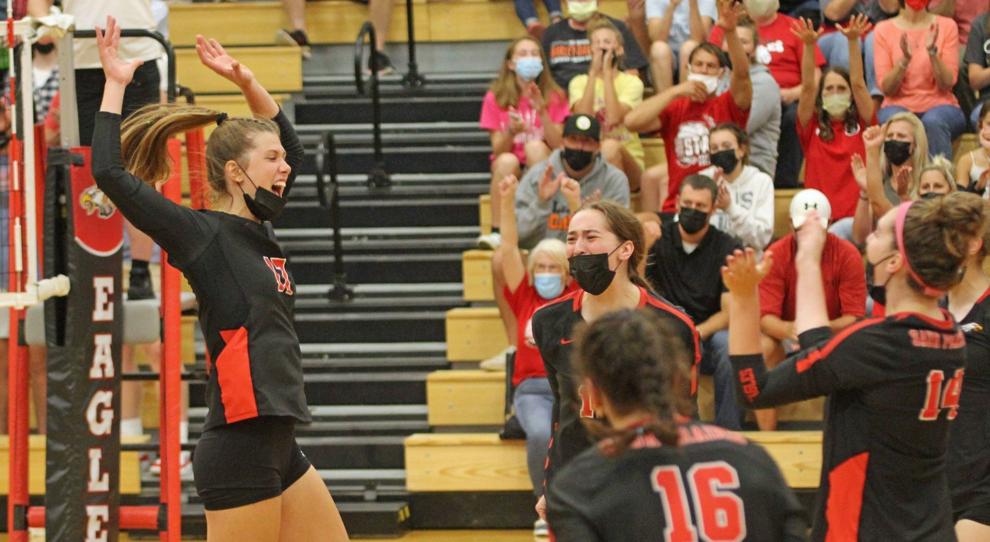 Shadewald, a Wright State University commit, paced Sauk Prairie with 15 kills and four aces. Jenna Pistono added 16 assists, Klemm had 14 assists, Alia Schlimgen had 24 digs, and Hartwig had a big night with 12 kills and five blocks. 
"It's awesome when somebody else can step up, which was our goal for the whole year, so all the pressure wasn't on one or two kids," Amy Schlimgen said. "They did a great job tonight. Hartwig was huge.
"I love her energy. 'Maggie energy,' I've been calling it that for the whole year. She's awesome."
The teams may get a chance to face each other again Saturday, when Sauk Prairie is scheduled to compete in the Edgewood Invitational. Both teams also have their sights set on another sectional title. Sauk Prairie was swept by eventual WIAA Division 1 champion Sussex Hamilton in the 2020 state semifinals, while Edgewood won a Division 2 sectional title before opting out of state due to the postseason.
In the meantime, Thursday's Badger West schedule will see Sauk Prairie visit Reedsburg and Edgewood host Mount Horeb.
GALLERY: No. 2 Sauk Prairie volleyball tops No. 3 Madison Edgewood
Sauk Prairie volleyball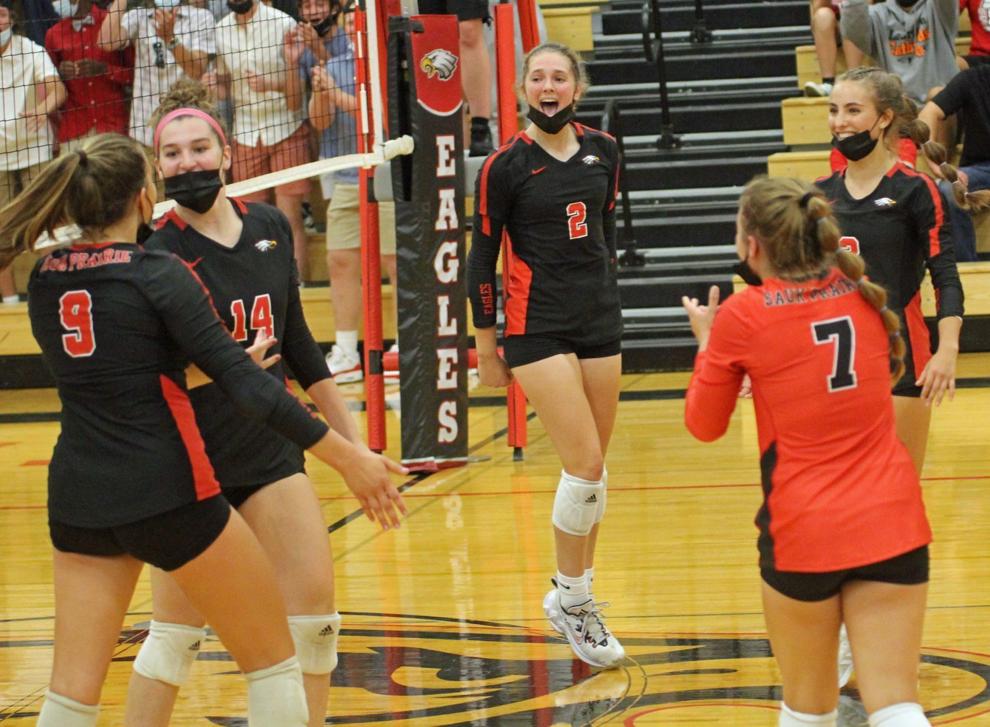 Aida Shadewald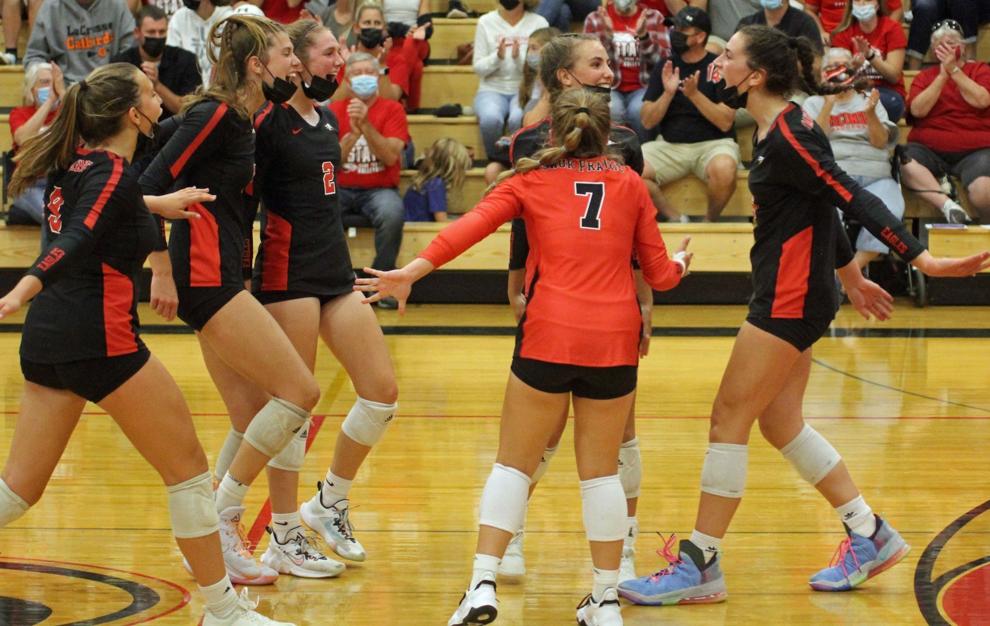 Aida Shadewald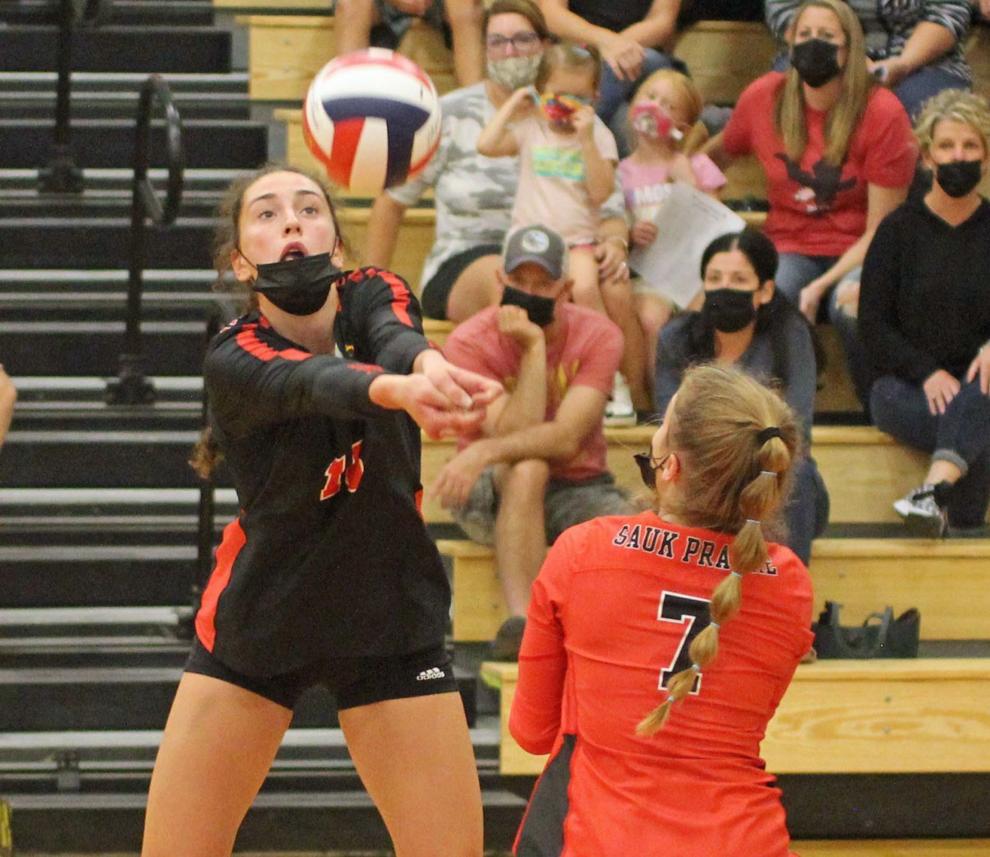 Alia Schlimgen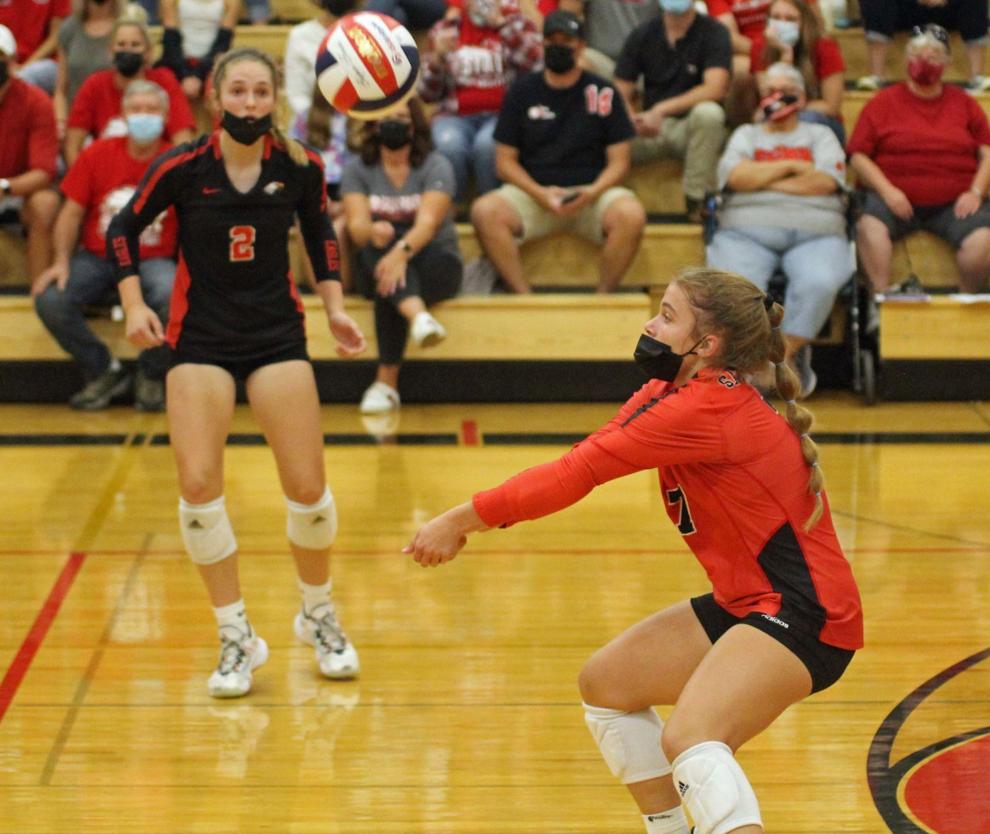 Alia Schlimgen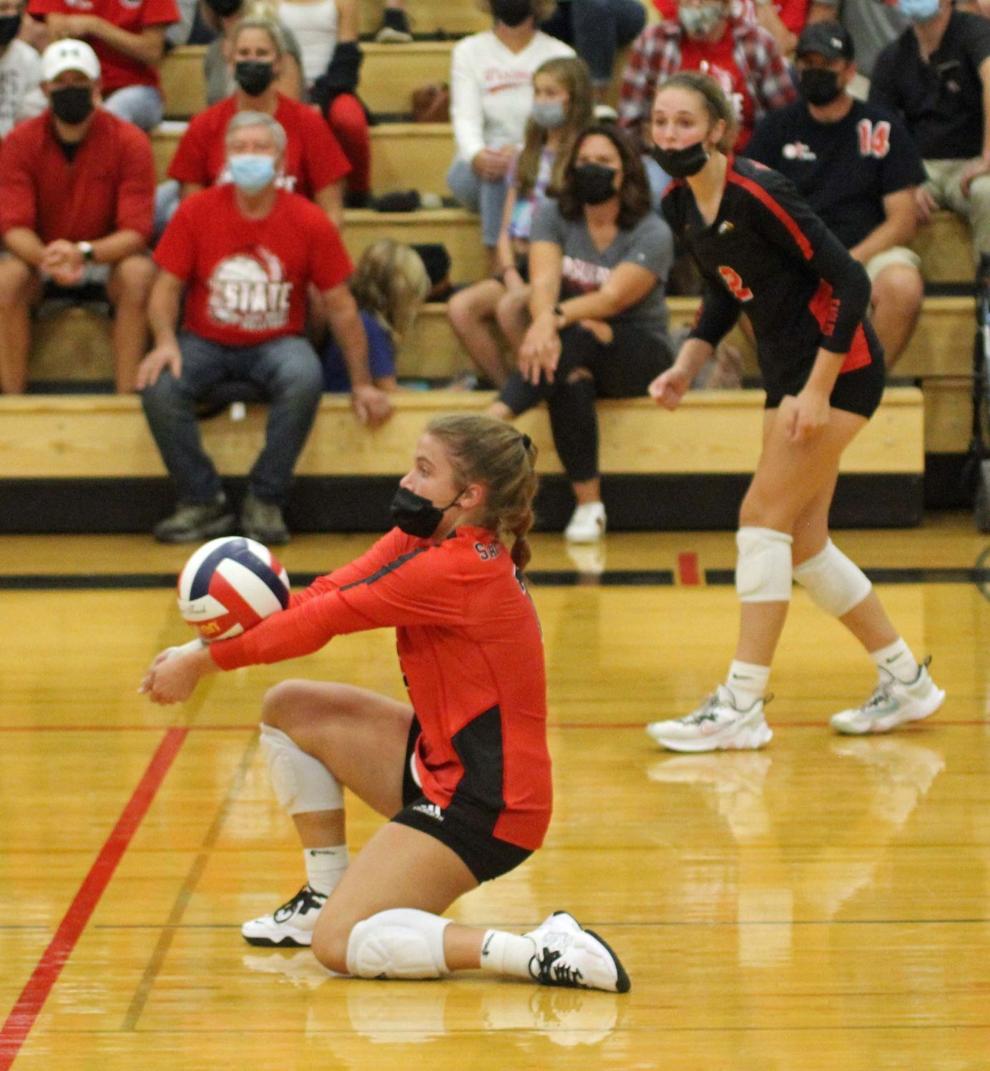 Alexis Klemm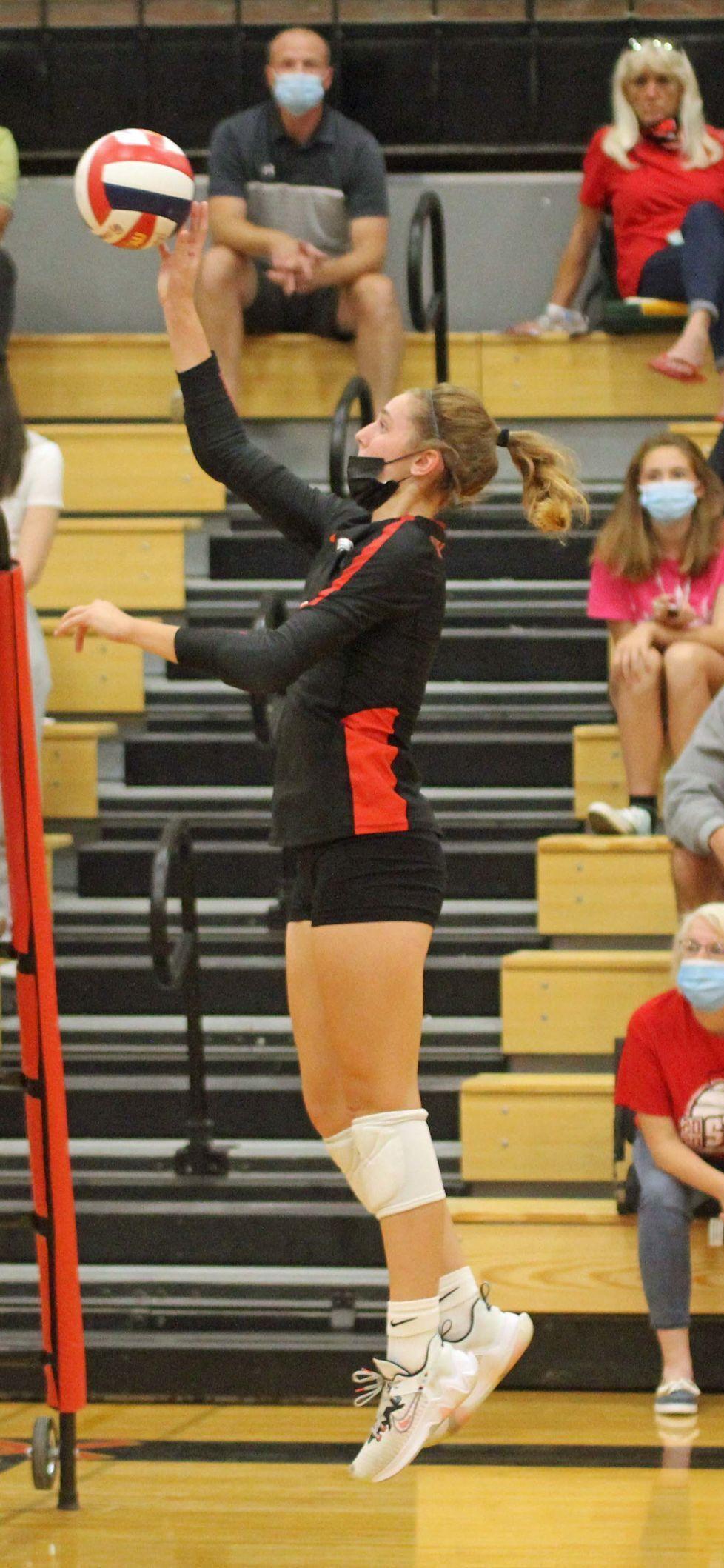 Alia Schlimgen
Allyson Barth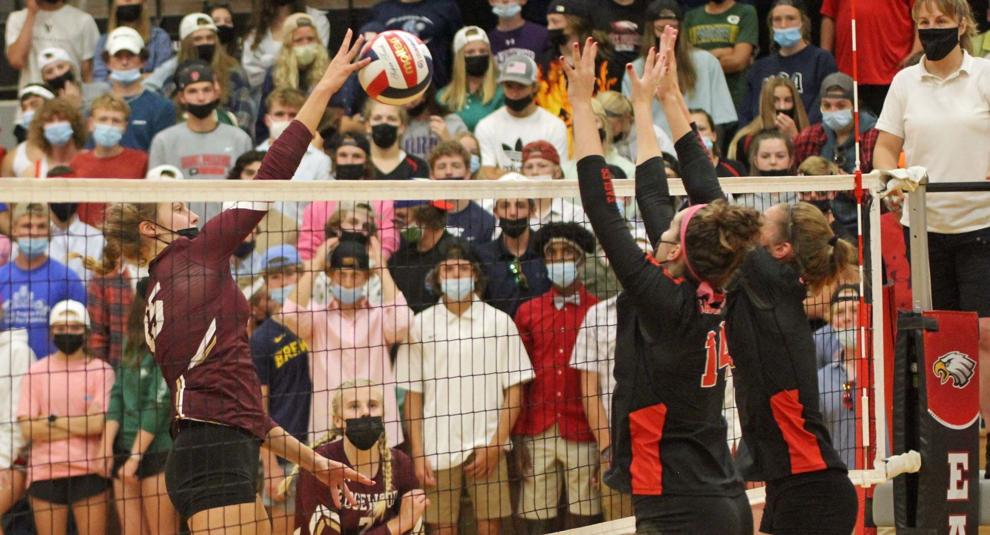 Sauk Prairie volleyball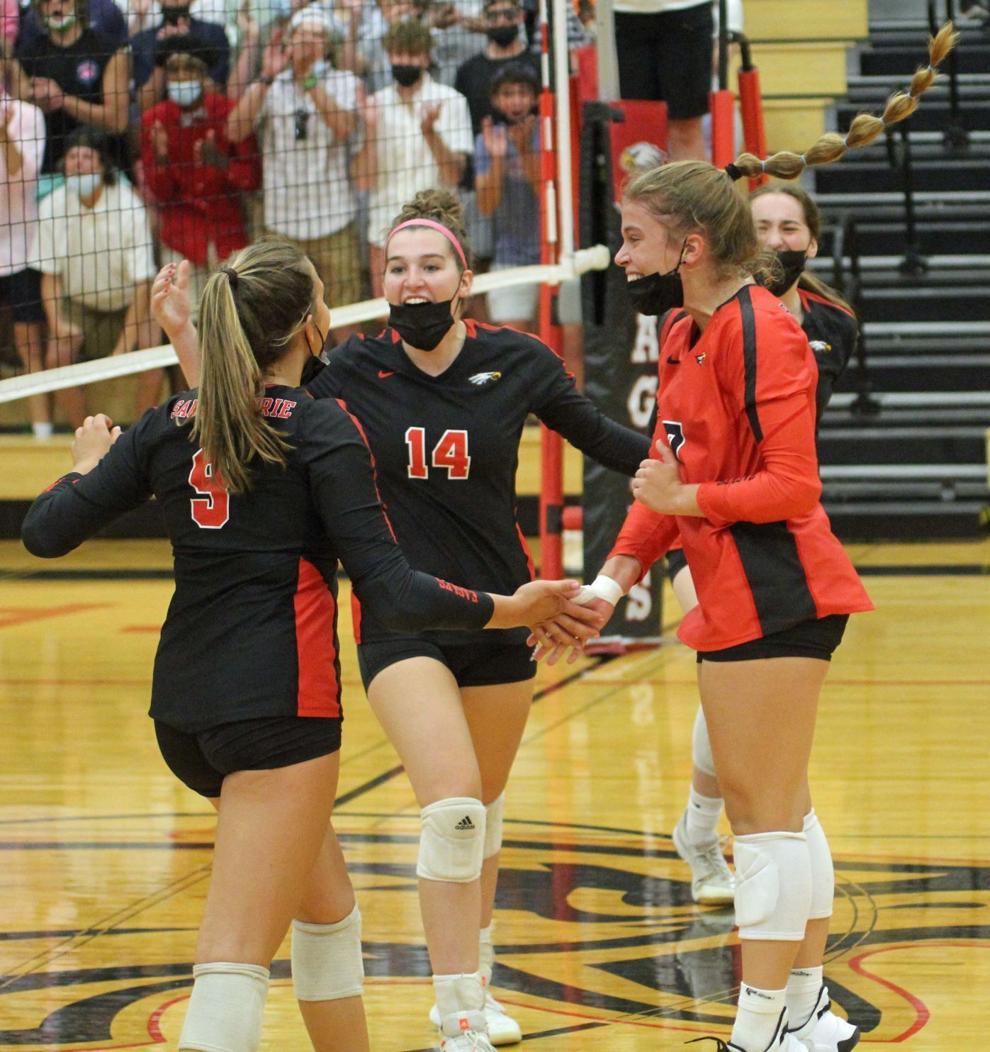 Sauk Prairie volleyball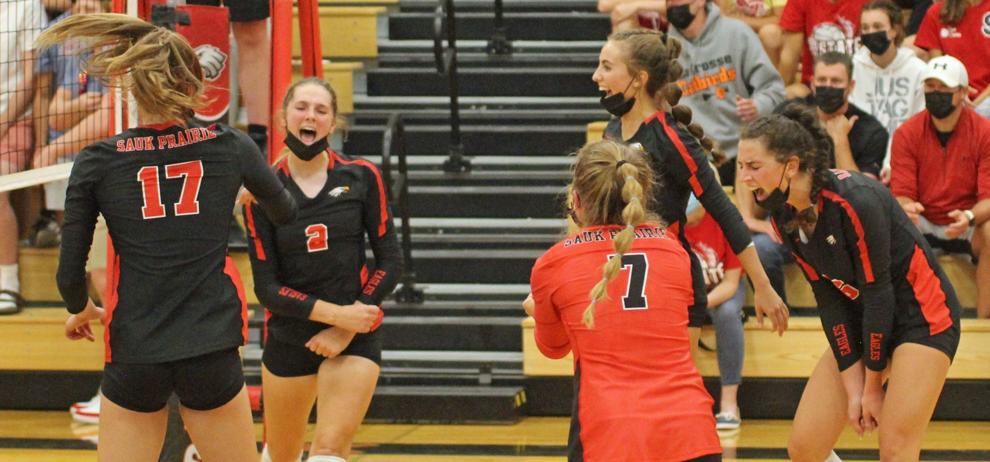 Edgewood volleyball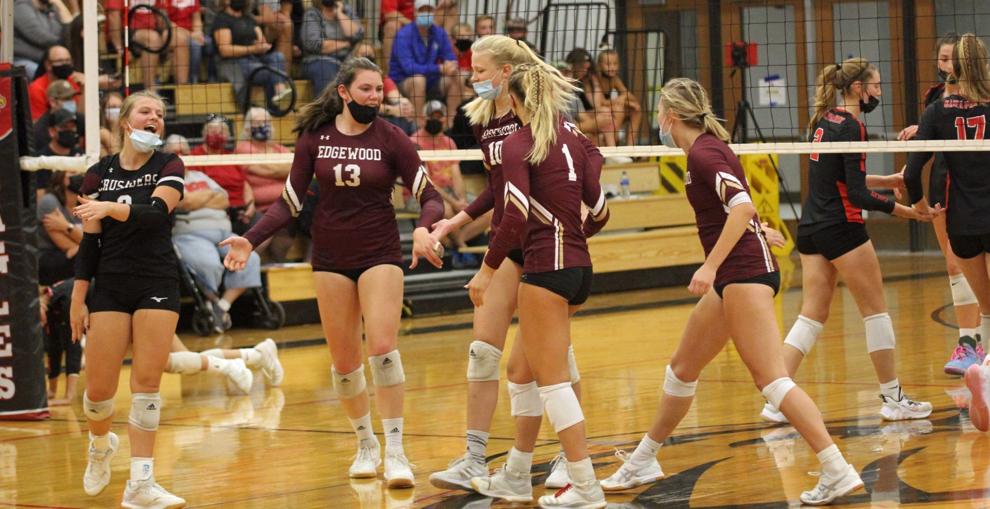 Amber Grosse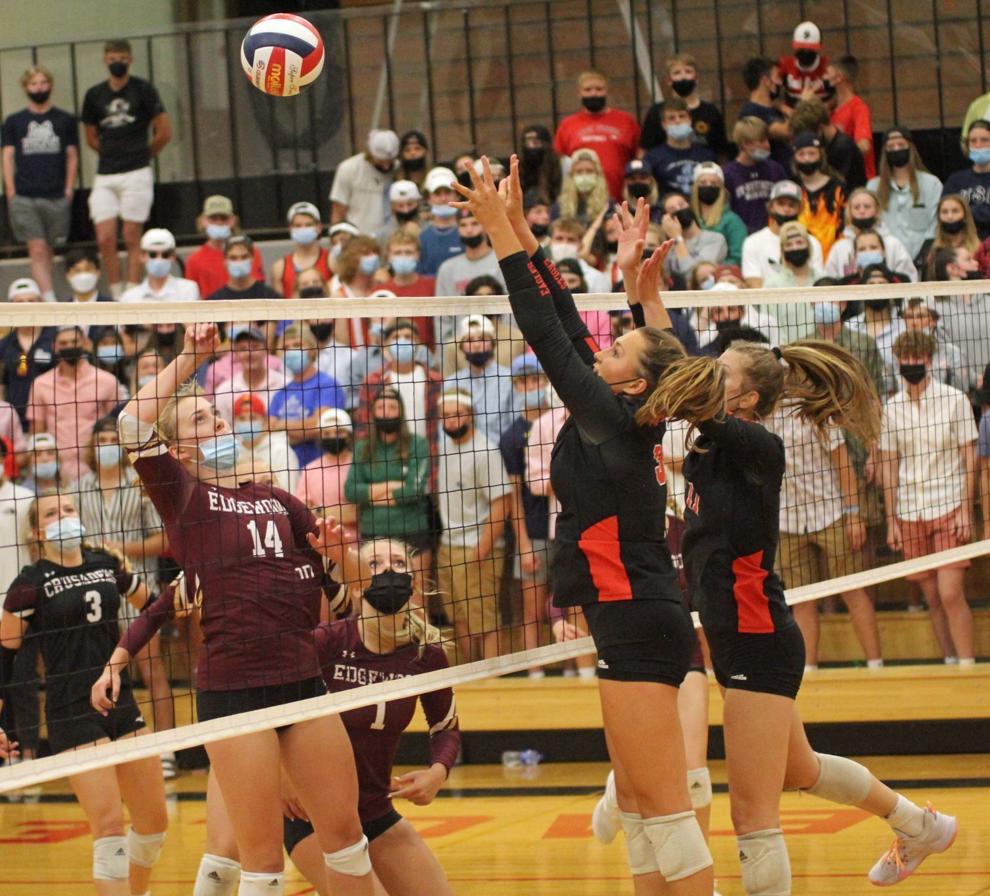 Maggie Hartwig
Jenna Pistono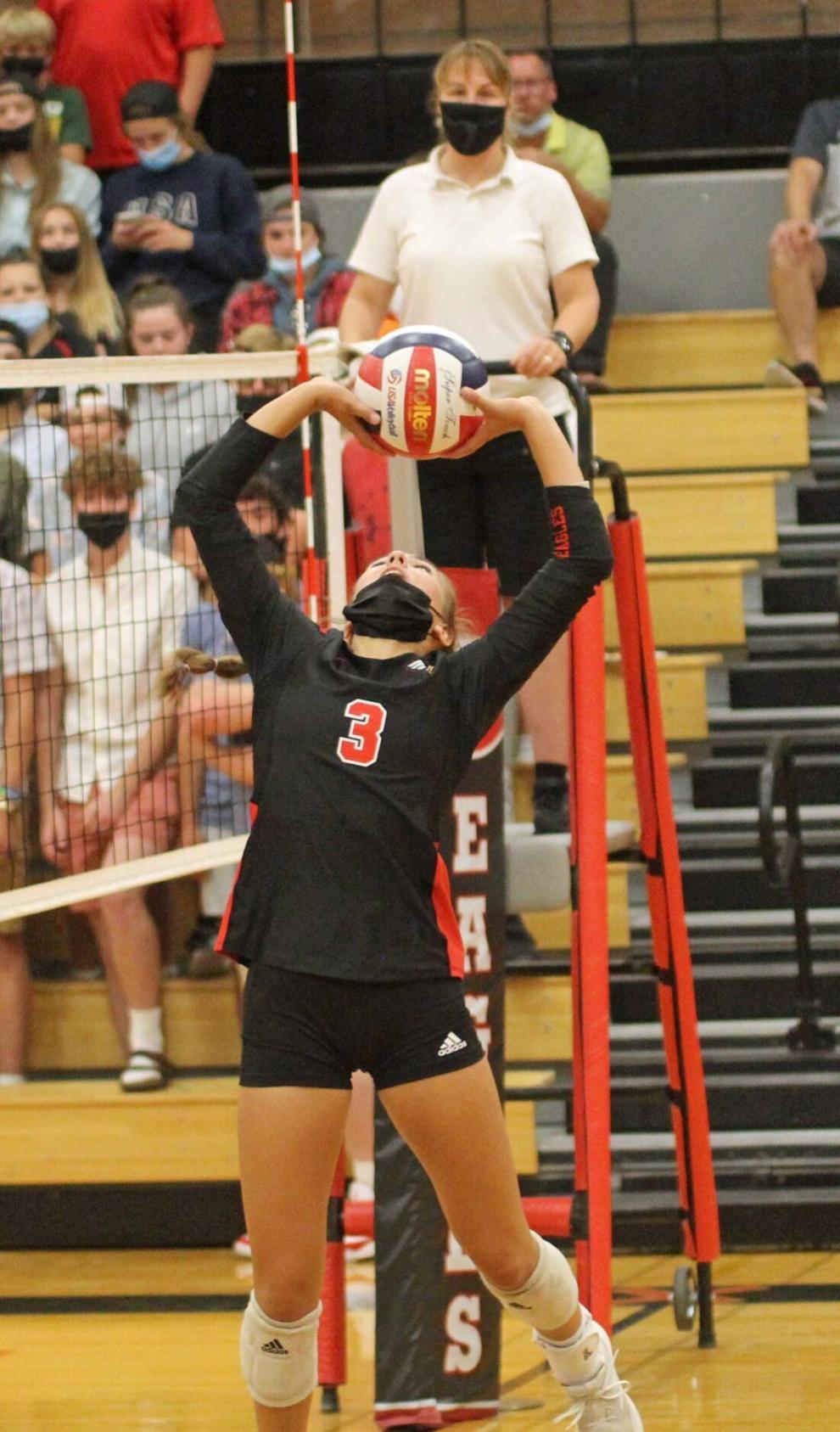 Jenna Pistono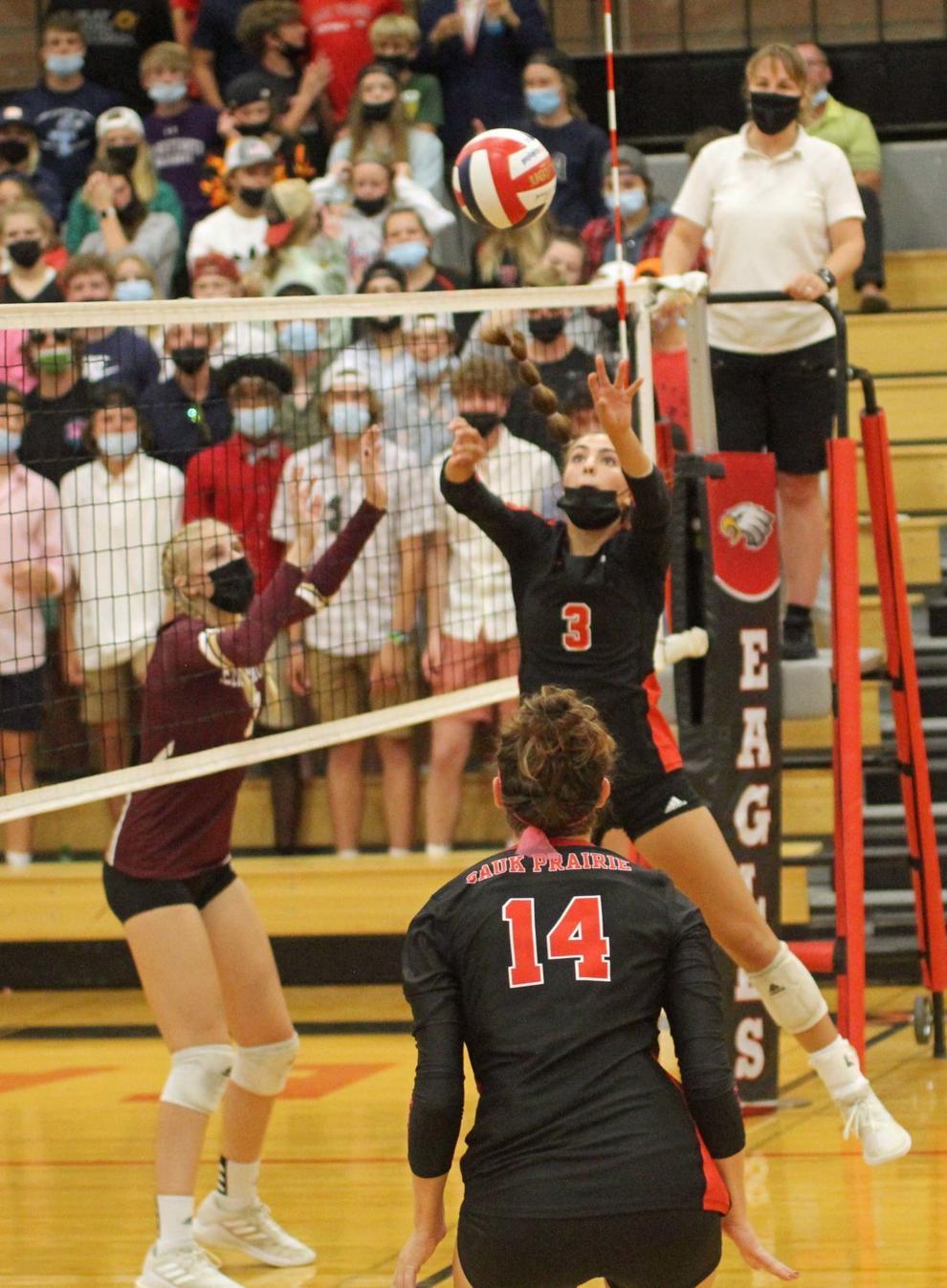 Jenna Pistono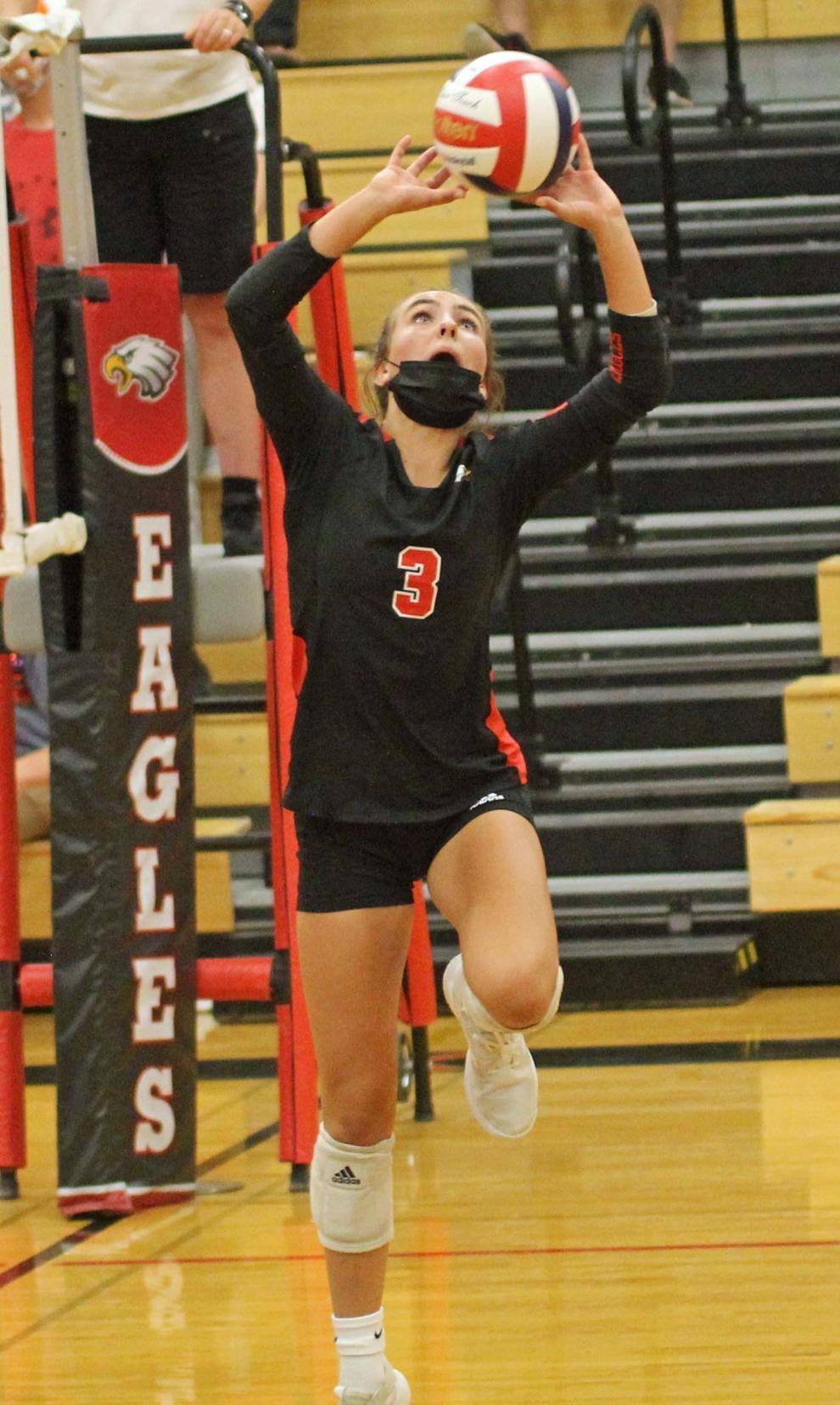 Alexis Klemm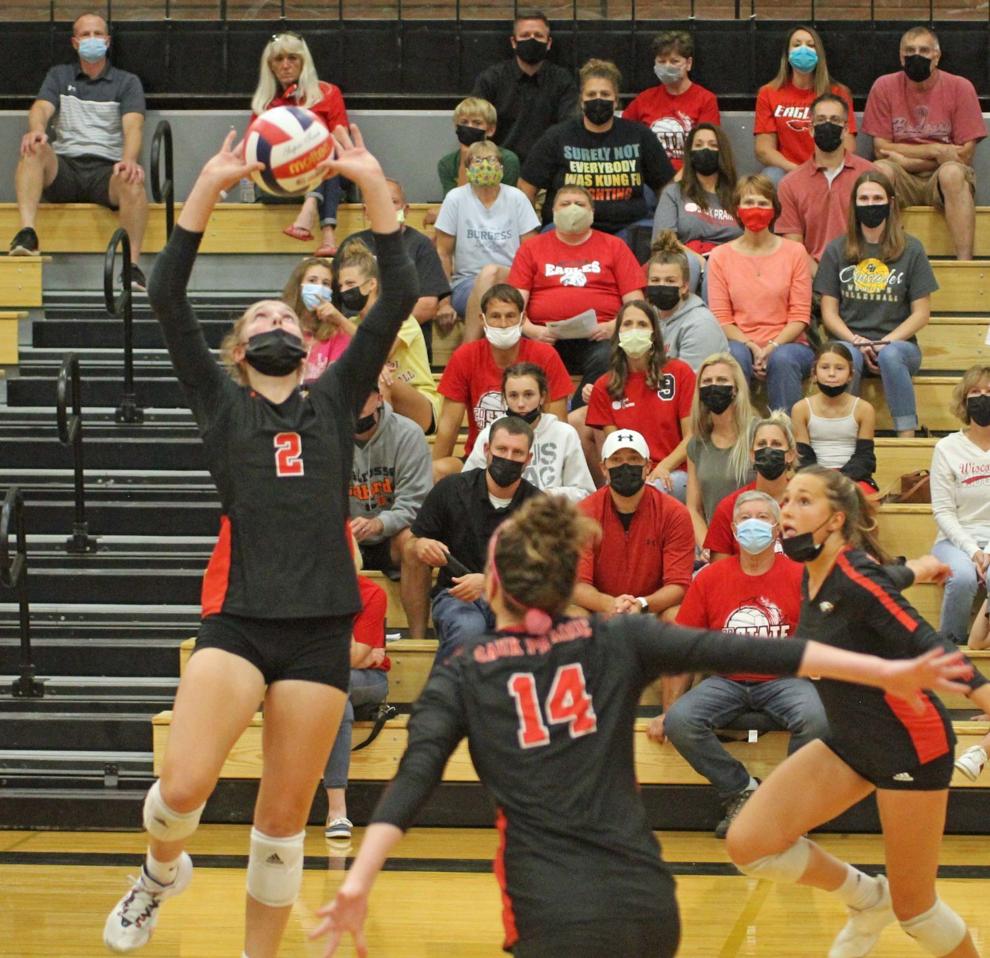 Maggie Hartwig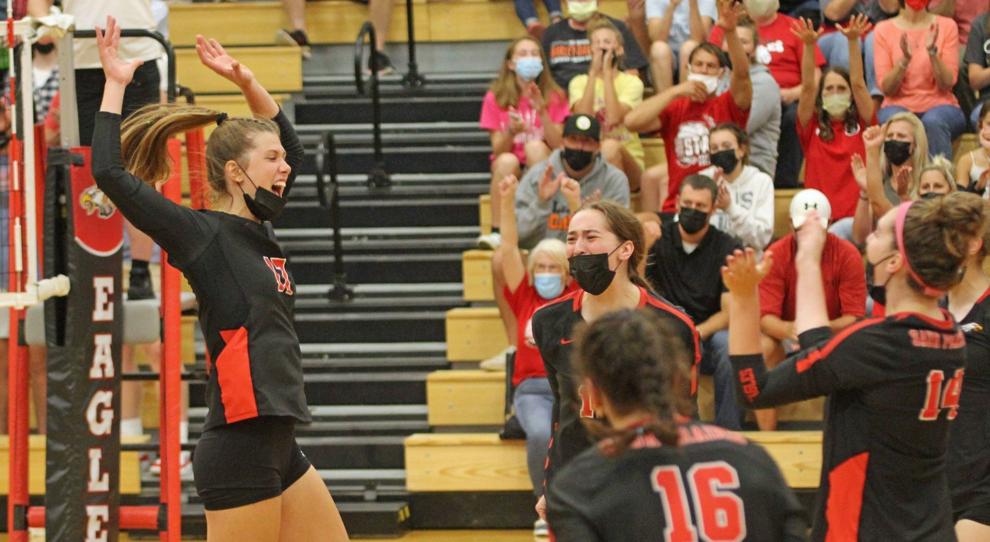 Maggie Hartwig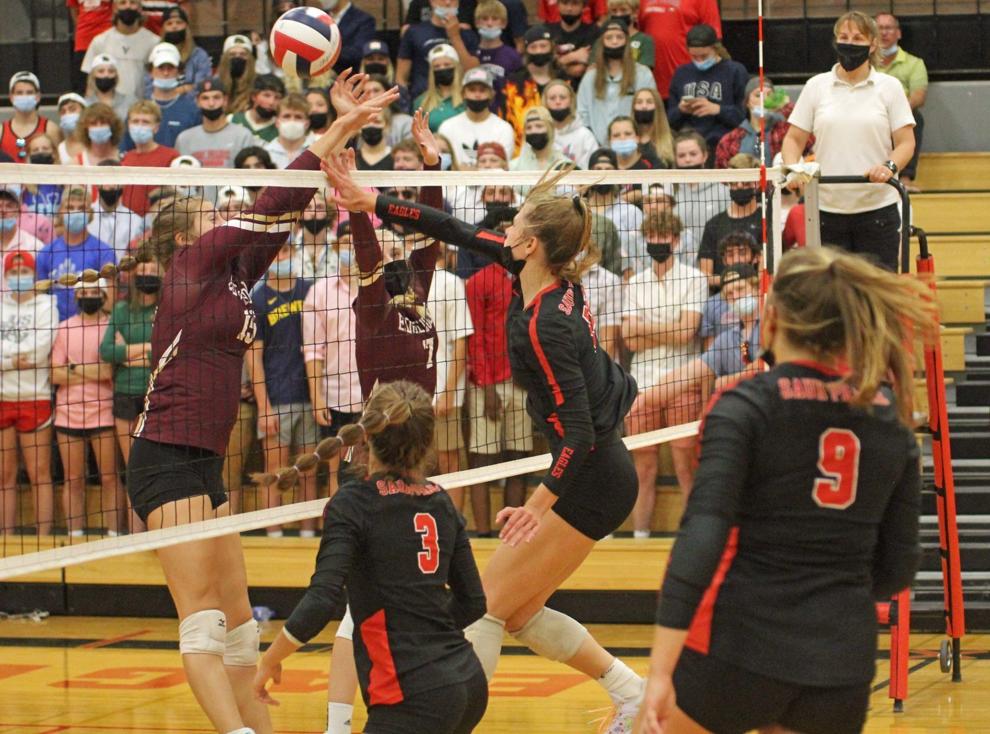 Maggie Hartwig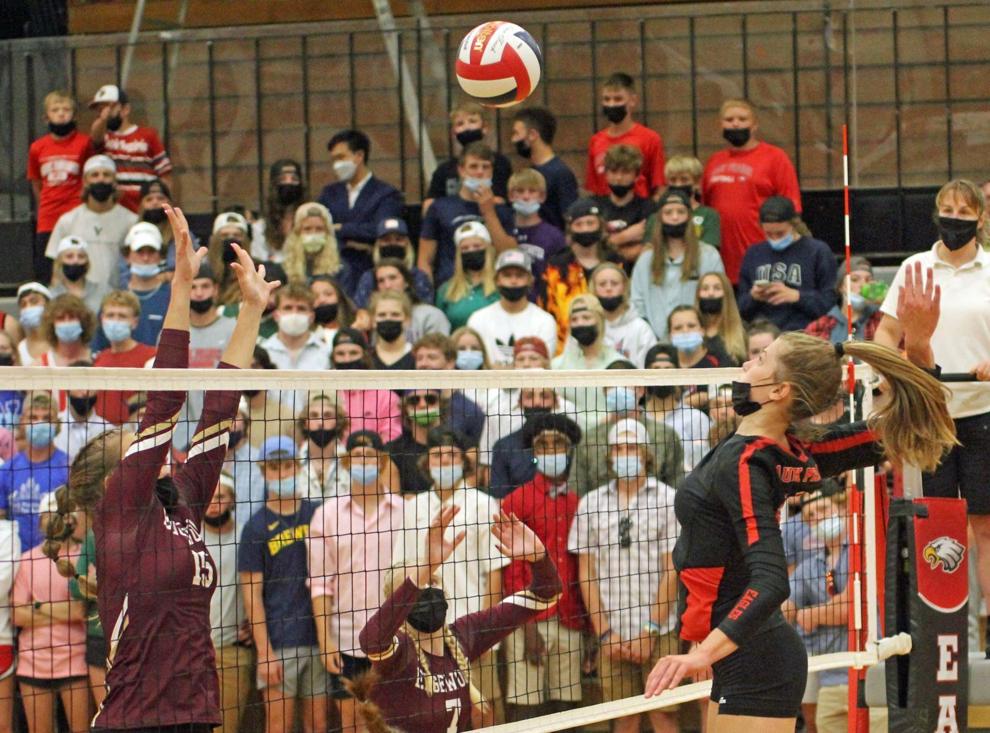 Sauk Prairie volleyball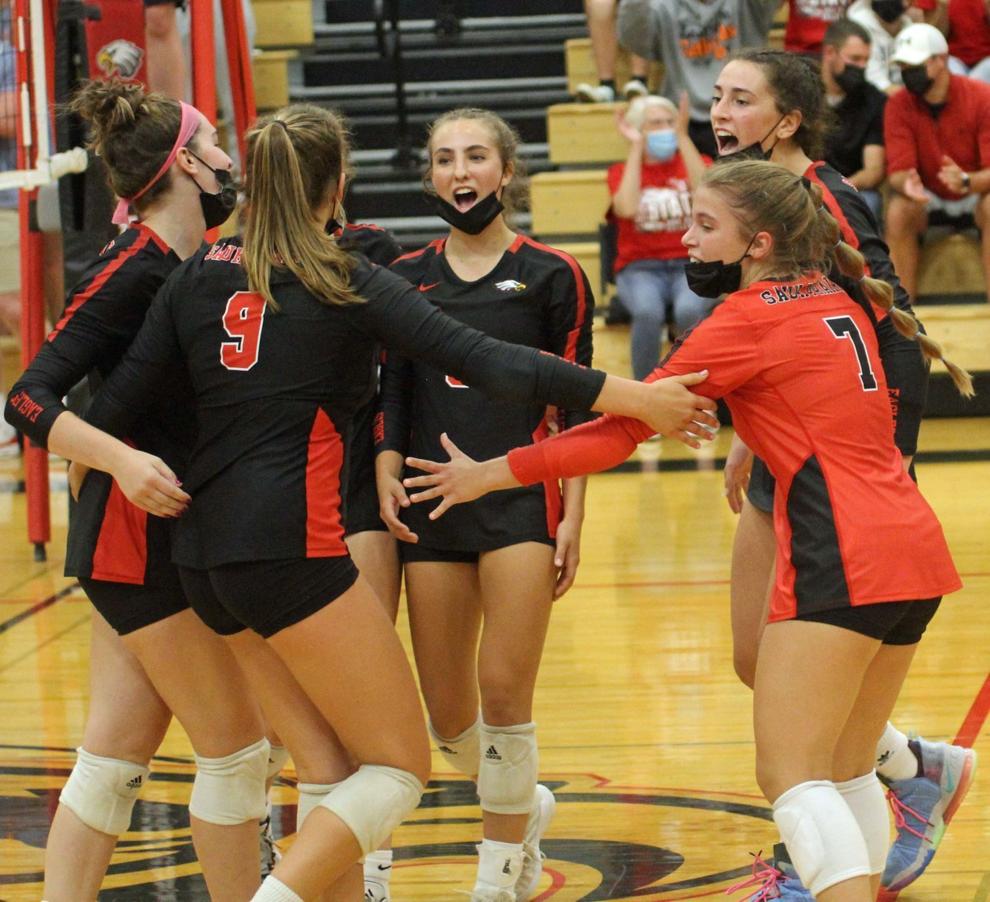 Natalie Ring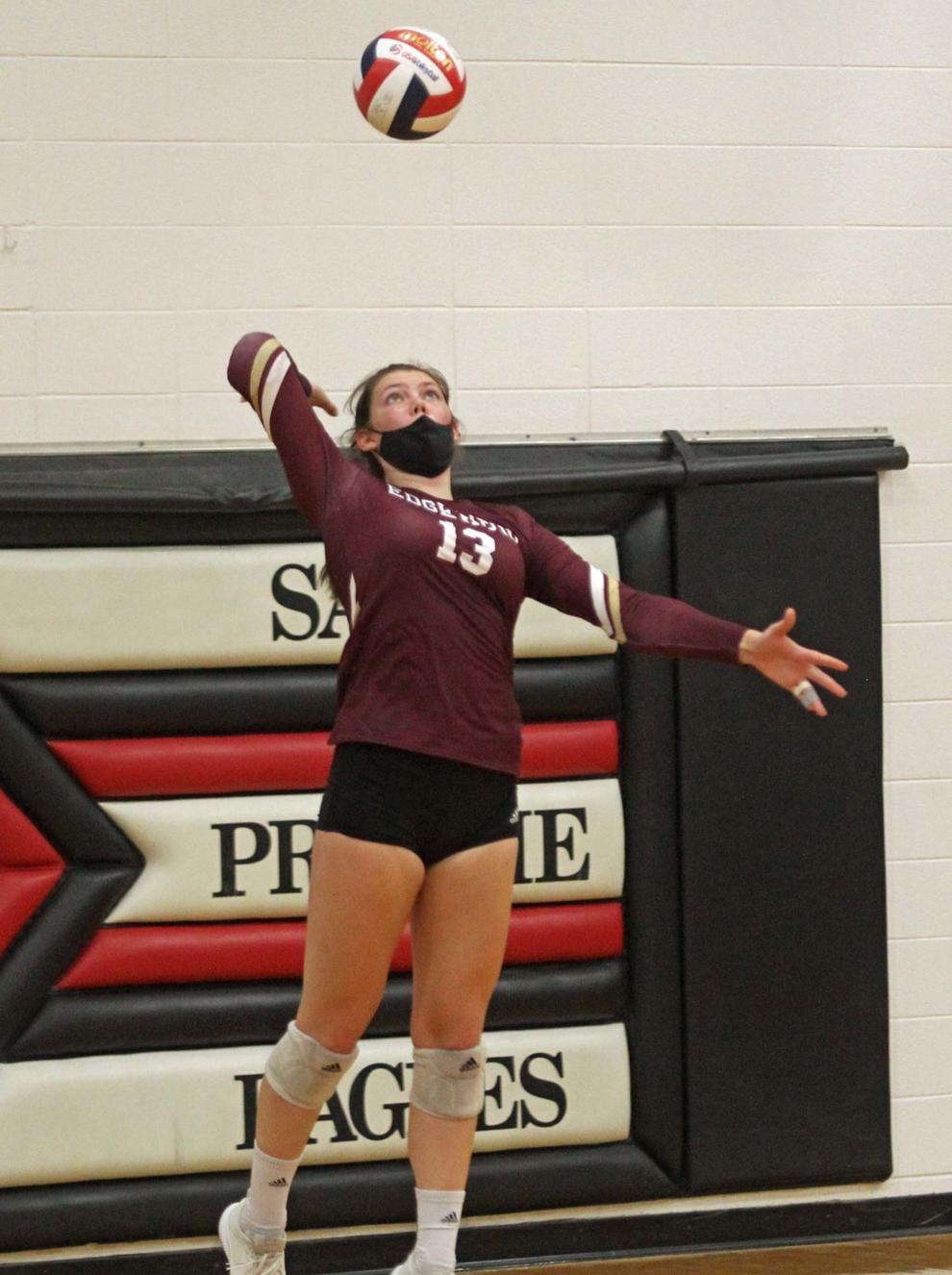 Sauk Prairie volleyball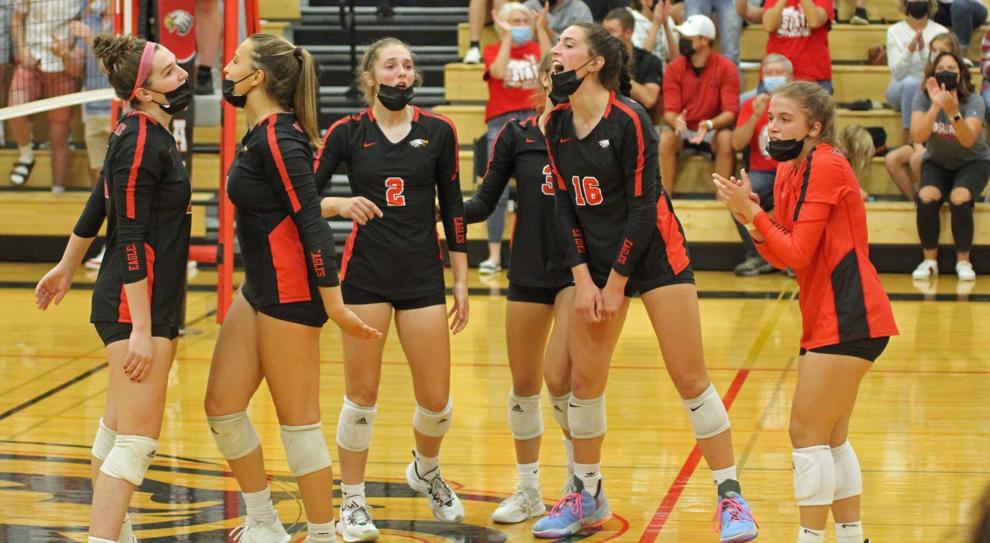 Sauk Prairie volleyball

Sauk Prairie volleyball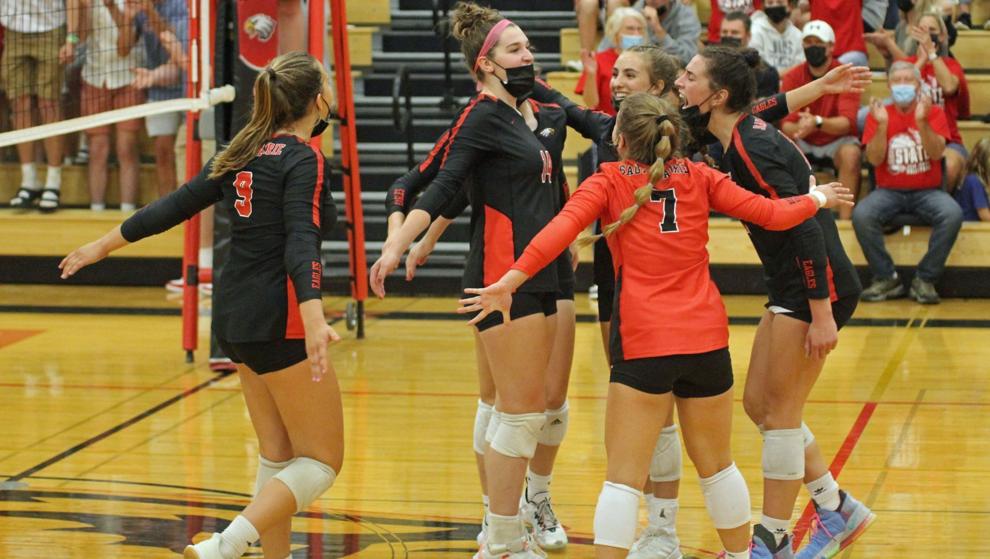 Allyson Barth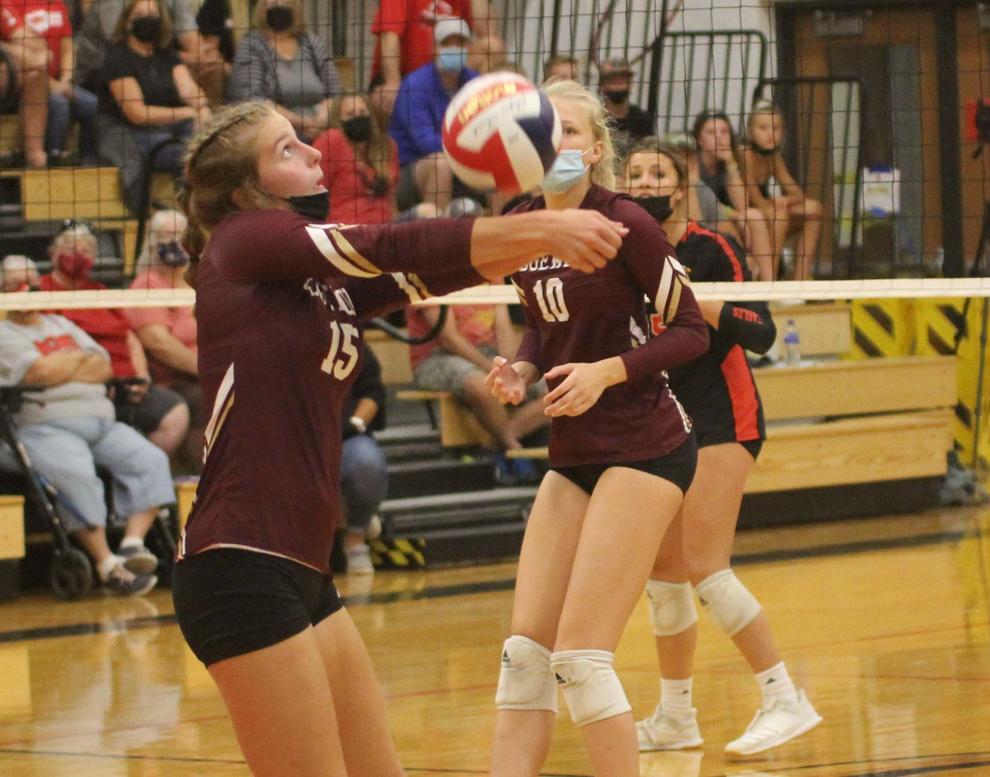 Amber Grosse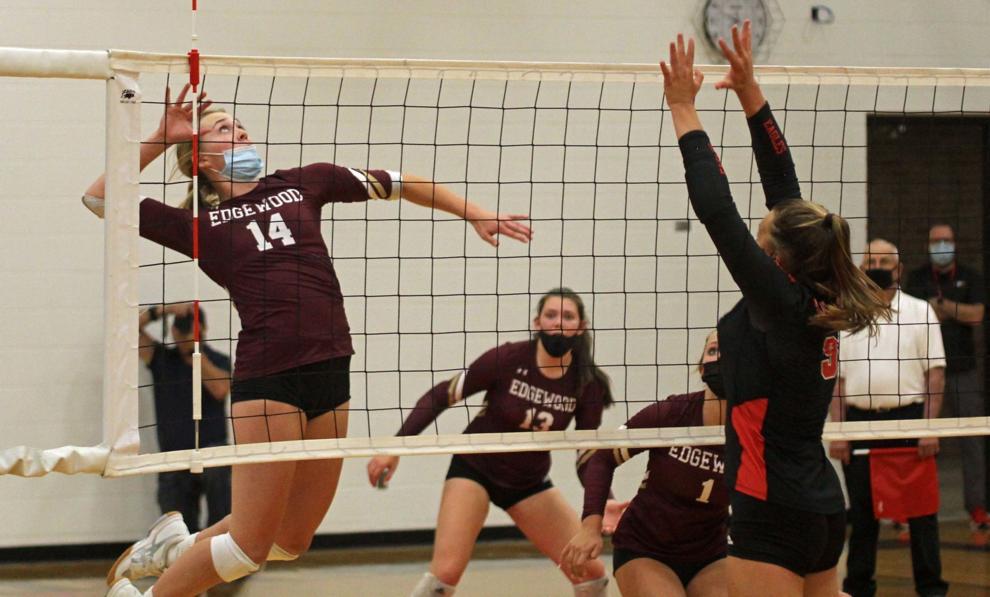 Allyson Barth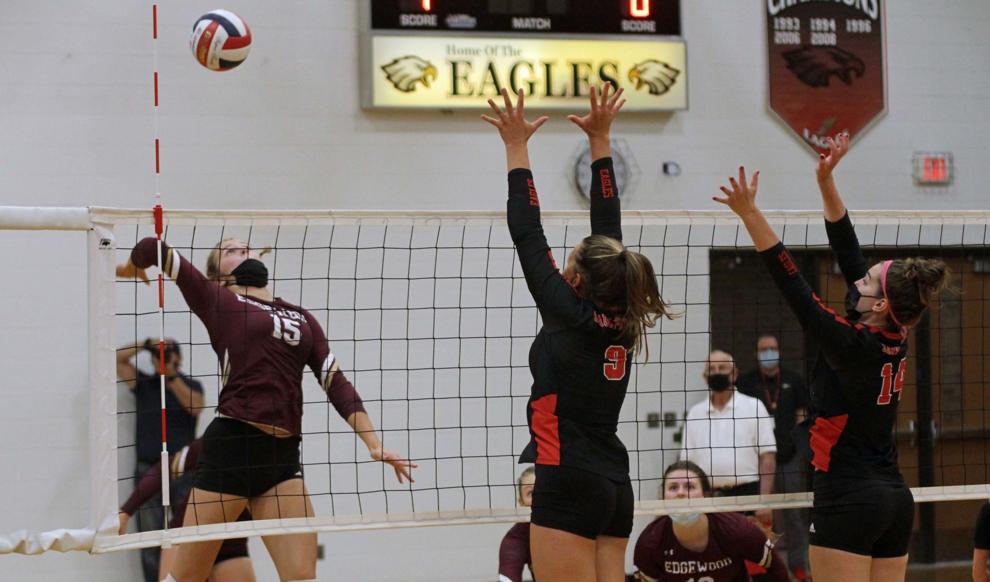 Allyson Barth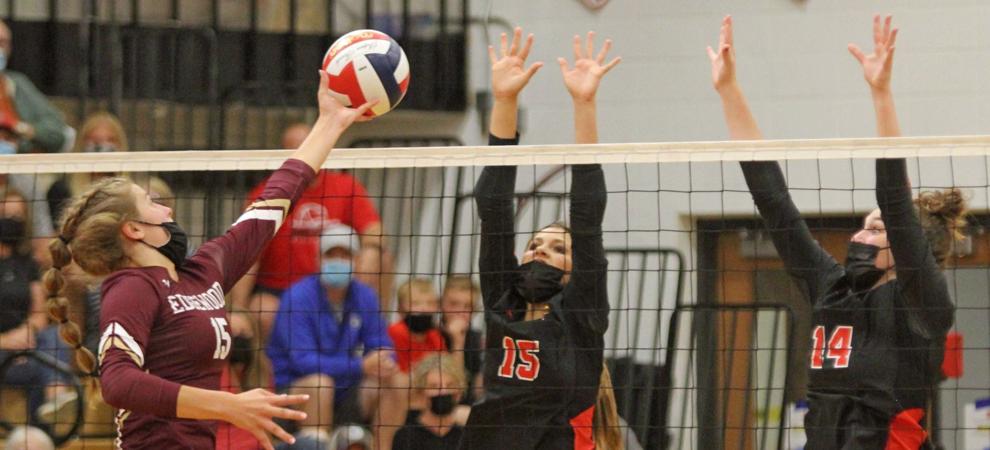 Anni Braund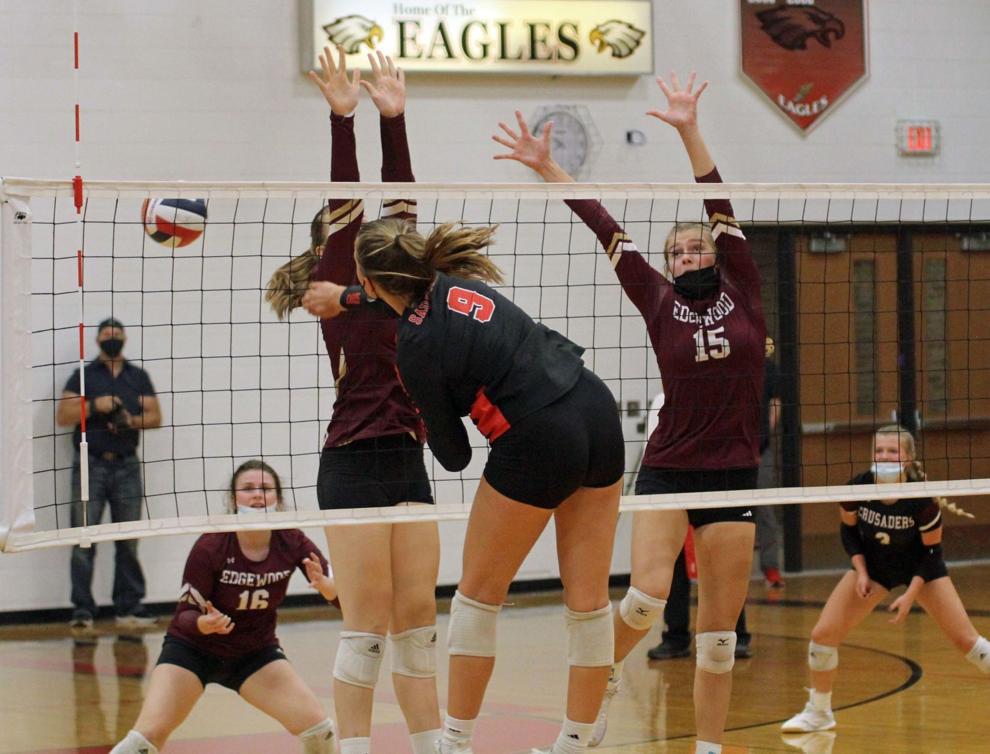 Sauk Prairie volleyball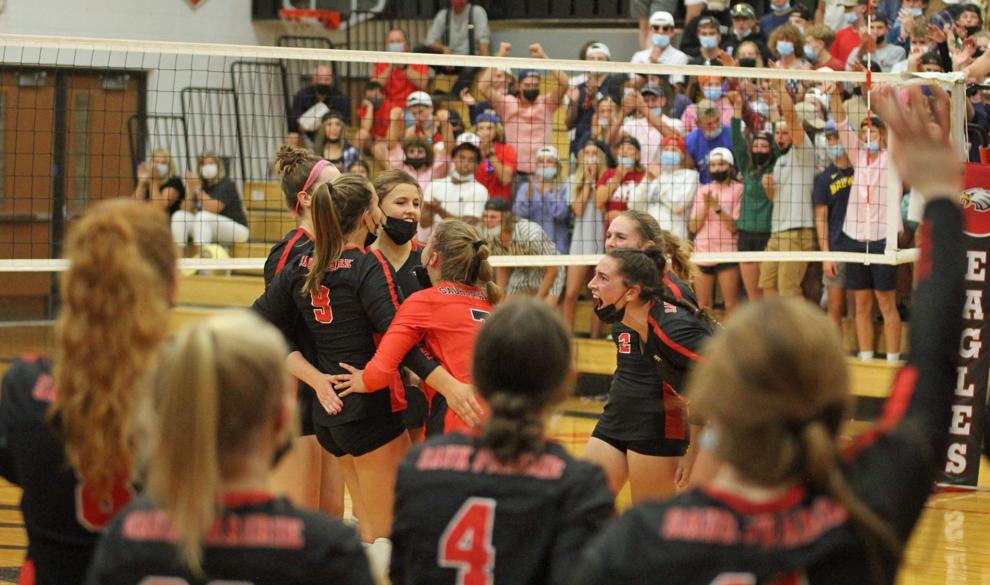 Jenna Pistono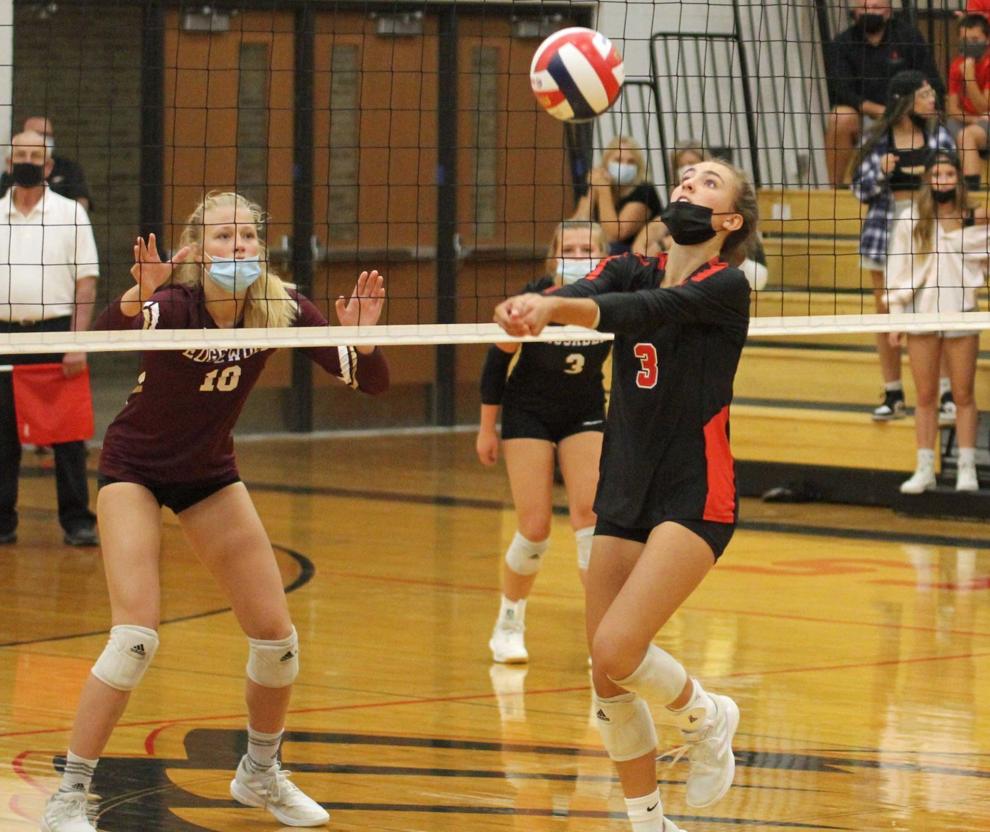 Natalie Ring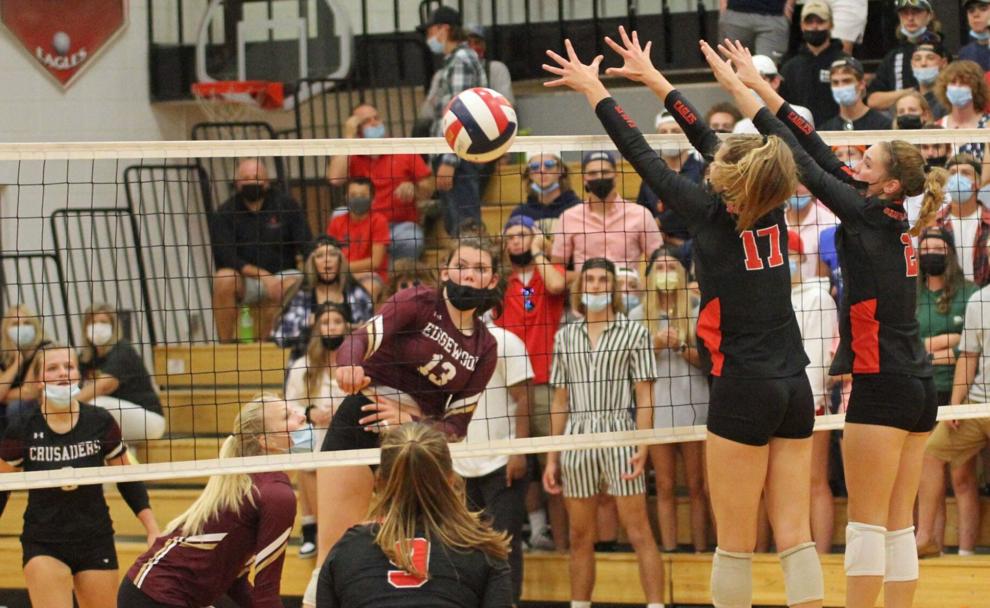 Sauk Prairie vs. Madison Edgewood volleyball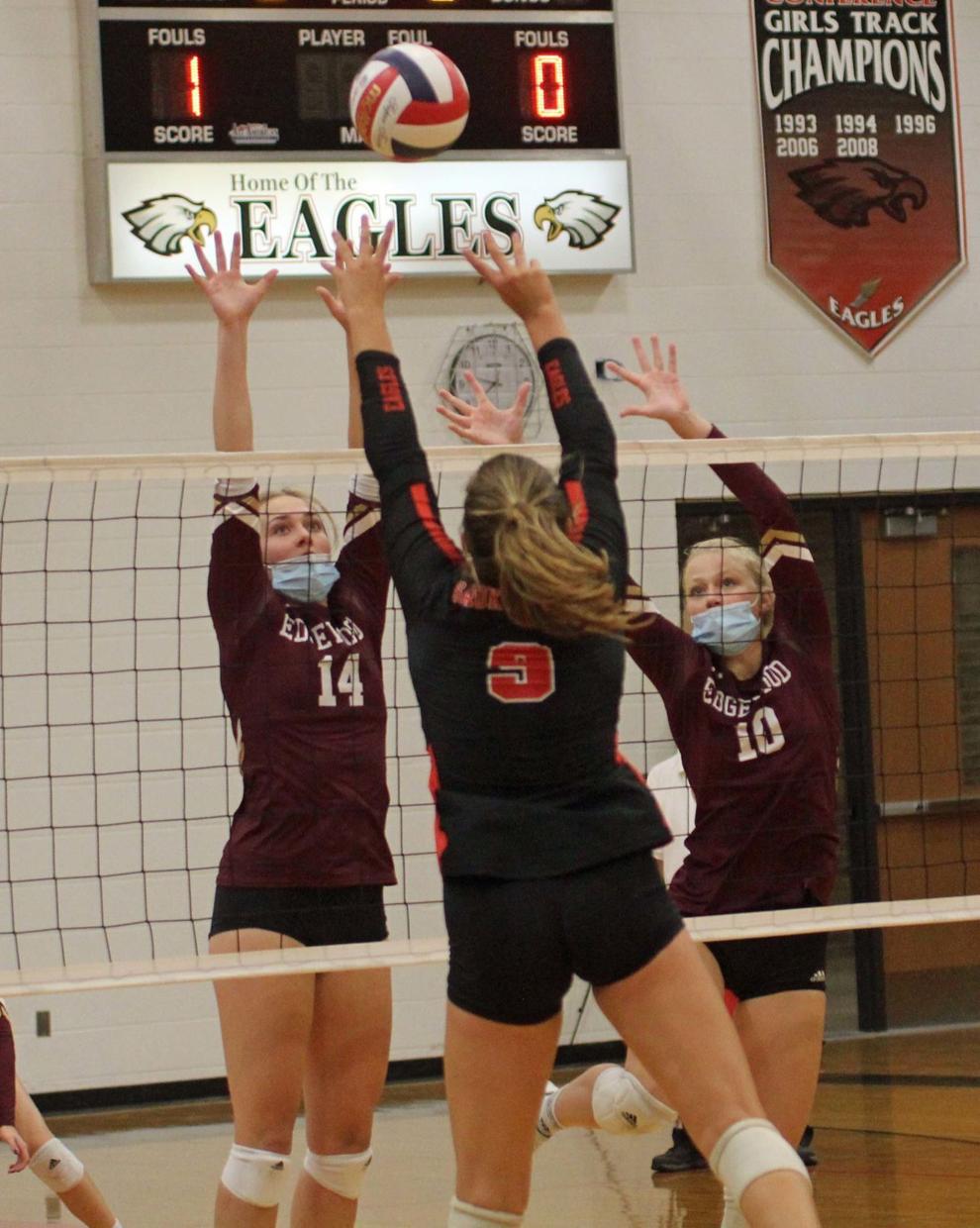 Natalie Ring