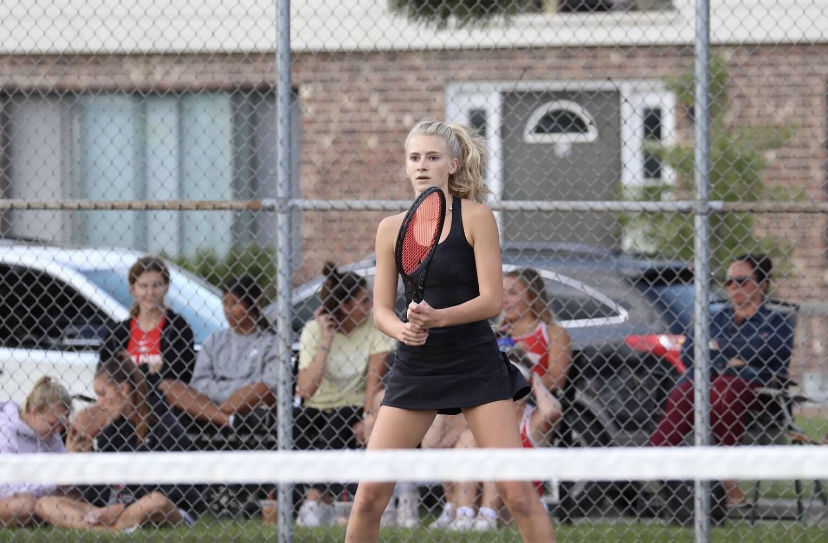 The WIAA individual state tournament for girls tennis is set for Thursday through Saturday at Nielsen Tennis Stadium. There will be singles and doubles competition in Division 1 and 2. Action begins at 10:30 a.m. Thursday, 9 a.m. Friday and 8:30 a.m. Saturday (when the finals are scheduled).
GoFan Ticketing is used by the WIAA for all digital and cashless tickets. Admission is $9 plus online fees for adults and students. All tickets must be redeemed on a mobile device. To purchase tickets, visit the WIAA website at: https://www.wiaawi.org/Tickets.
Parking for a fee is available nearby at the University of Wisconsin.
Those attending the tournament will need to be masked. The only exception is when a player is playing on a court, according to the WIAA, though it's anticipated some players will choose to wear masks or be mandated by their schools to wear masks while playing.
Here are three things to know:
La Follette's Yang earned title in spring
Girls tennis had two seasons in 2020-21. Madison La Follette's Annalise Yang, as a freshman, won the singles title at the state tournament during the WIAA's alternate fall season last spring.
Yang (23-3), now a sophomore, is the highest-seeded Madison-area player in WIAA Division 1, receiving the No. 6 seed for this draw. She won the Big Eight Conference singles title.
Middleton sophomore Netra Somasundaram (27-4) was seeded seventh, Verona freshman Naisha Nagpal (30-4) eighth and Middleton junior Sonya Agapov (30-1) 14th.
Somasundaram placed fifth at the alternate state tournament last spring. She won the Waunakee sectional No. 1 singles title last week.
The top seed is Franklin freshman Kaede Usui (30-0).
Other area qualifiers in Division 1 included Madison West sophomore Grace Qian (20-13), Sauk Prairie senior Quinlyn Mack (23-8), Janesville Craig senior Allison Grund (11-8), Madison West sophomore Tyra Gustavson (30-5), Oregon sophomore Ella Peotter (11-11), Janesville Craig freshman Rya Arreazola (14-2), Waunakee sophomore Claire Jaeger (18-8) and Madison Memorial sophomore Sophia Jiang (13-11).
Edgewood's Olson tops Division 2 seeds
Madison Edgewood sophomore Lily Olson was runner-up at the alternate state tournament when she was a Madison Memorial freshman.
She transferred to Edgewood this school year and takes an 18-0 record and No. 1 seed into the Division 2 singles competition.
East Troy junior Lauren Lindow (29-2) earned the second seed.
Lake Mills junior Claudia Curtis (20-5) is an area singles qualifier in Division 2.
Area doubles teams will look to surprise
If the seeds are on point, area doubles teams will need to be upset-minded.
The top seeds among area duos include Madison Memorial senior Nikita Remesh and junior Elizabeth Wu, who won the No. 1 doubles title at the Waunakee sectional.
Remesh, as a singles player, finished in the top eight at the alternate season state tournament but moved to doubles after coming back from a stress fracture in her back.
Remesh and Wu (22-3) were seeded No. 11, followed by Middleton sophomore Ashley Adler and senior Rose Ryan (19-5) at No. 13 and Madison West senior Abby Lin and sophomore Molly Ryan (11-10) at No. 14.
Muskego senior Christina Pan and sophomore Emily Pan (13-0), who are sisters, earned the top seed in Division 1 doubles.
Area qualifiers include seniors Mikayla Wheeler and Shannon Gibbons (8-6) of Stoughton; seniors Danielle Rogers and Jadyn Statz (14-6) of Waunakee; seniors Jacey Smith and Taylor Wruck (13-10) of Watertown; seniors Madison Peters and Riley Quinn (17-6) of Watertown; senior Annie Barnes and junior Lucy Barnes (6-6) of Janesville Parker; junior Reagan Schwartzer and senior Alexandra Stein (17-13) of Sun Prairie; senior Bella Conrad and junior Amy Li (22-2) of Middleton; and seniors Paige Lewison and Lanie Koppie (23-2) of Baraboo.
No area doubles teams were seeded in Division 2.
Area qualifiers in Division 2 doubles included senior Rachel Schoeneck and junior Katie Schoeneck (12-6) of Watertown Luther Prep; juniors Ashley Ulset and Sylvia Fox (15-4) of Edgerton; and junior Samantha Buchner and senior Maeve Shanahan (10-9) of Edgewood.
Senior Rebecca Daskal and sophomore Isabel Werner (21-7) of University School of Milwaukee earned the top seed.
Prep girls tennis preview: 10 players you need to know this season
Annalise Yang, so., Madison La Follette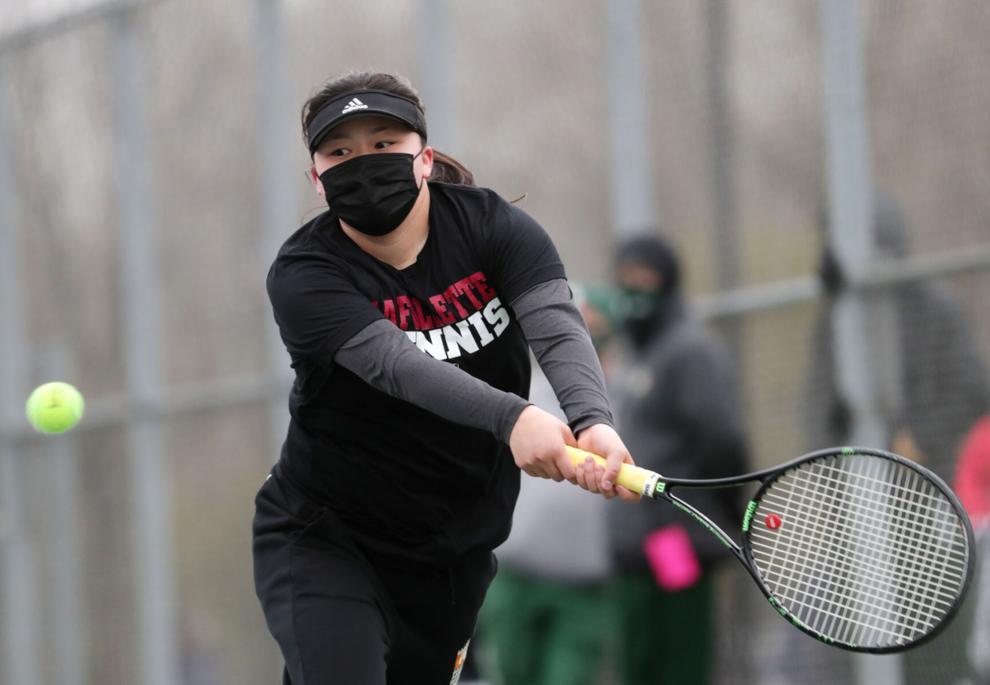 Yang was the singles champion at the girls tennis state tournament for the WIAA's alternate fall season in the spring in Lake Geneva. She became La Follette's first girls tennis state champion with a 6-3, 6-0 victory over Lily Olson in an all-area final. Yang entered as the fourth seed.
Lily Olson, so., Madison Edgewood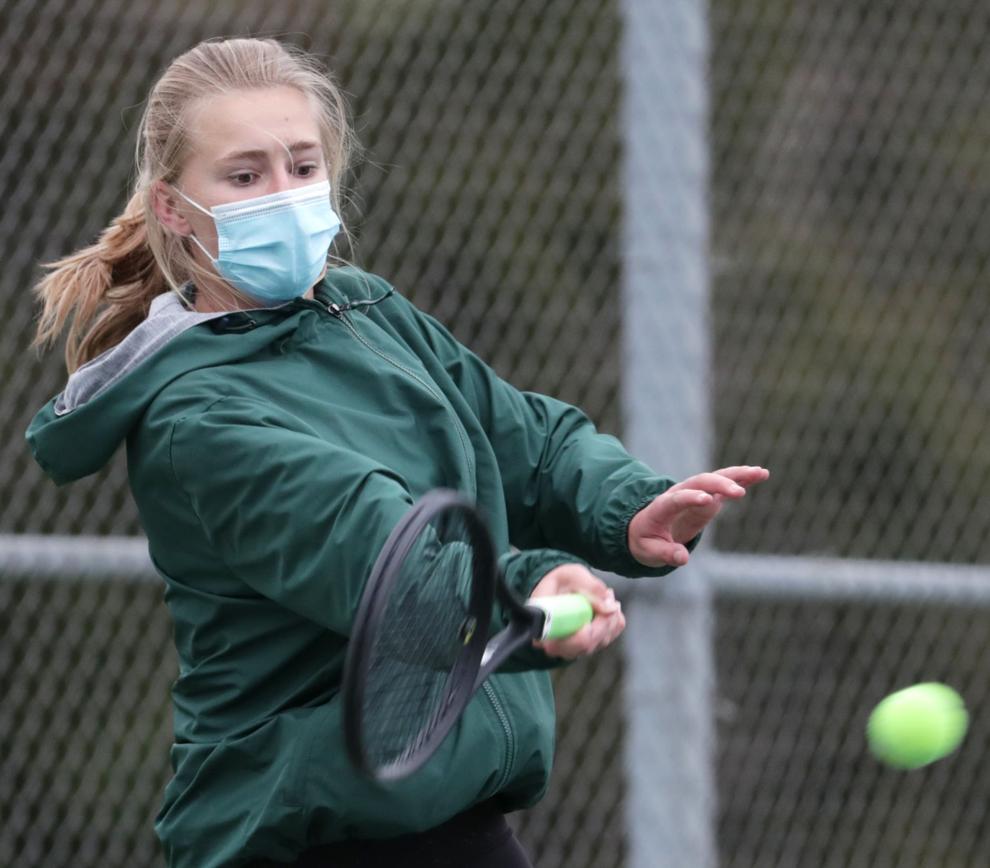 Olson has transferred to Edgewood from Madison Memorial. She finished as the runner-up to Yang at the alternate fall state tournament during the spring.
Netra Somasundaram, so., Middleton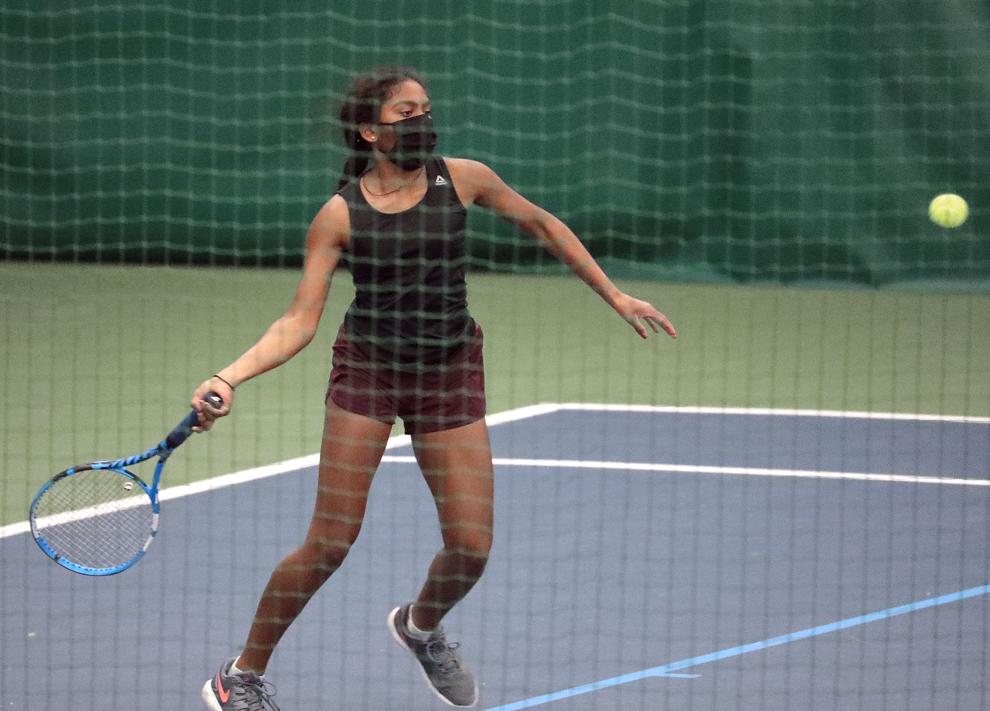 Somasundarum finished fifth at the alternate fall state tournament during the spring, falling to Yang in the quarterfinals prior to winning two matches in the consolation round. She helped Middleton earn the team state championship in the spring.
Sophia Jiang, so., Madison Memorial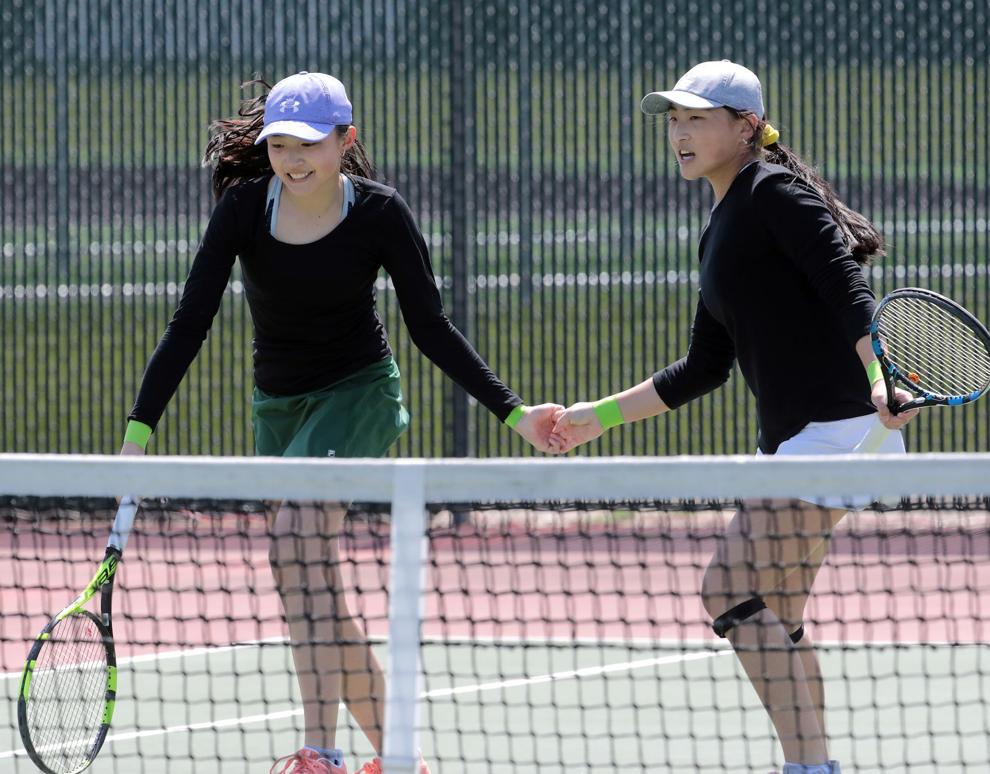 Jiang has moved to No. 1 singles for the Spartans this fall. She and her older sister, Sophia Jiang, finished fourth as a doubles team at state this spring.
Grace Qian, so., Madison West
Qian reached the state tournament in the spring as a singles player.
Gretchen Lee, jr., Waunakee
Lee is expected to play singles for the Warriors this season. Lee and then-senior Sara Sowinski played doubles last year and advanced to the round of 16 in the WIAA Division 1 girls tennis tournament last fall in Lake Geneva.
Samantha Breitbach, sr., Verona
Breitbach advanced to the state tournament in the spring as a singles player and, with Naisha Nagpal, should propel the Wildcats' lineup.
Laura Maudlin, jr., McFarland
Maudlin qualified for the alternate fall state tournament in singles last spring.
Nikita Remesh, sr., and Elizabeth Wu, jr., Madison Memorial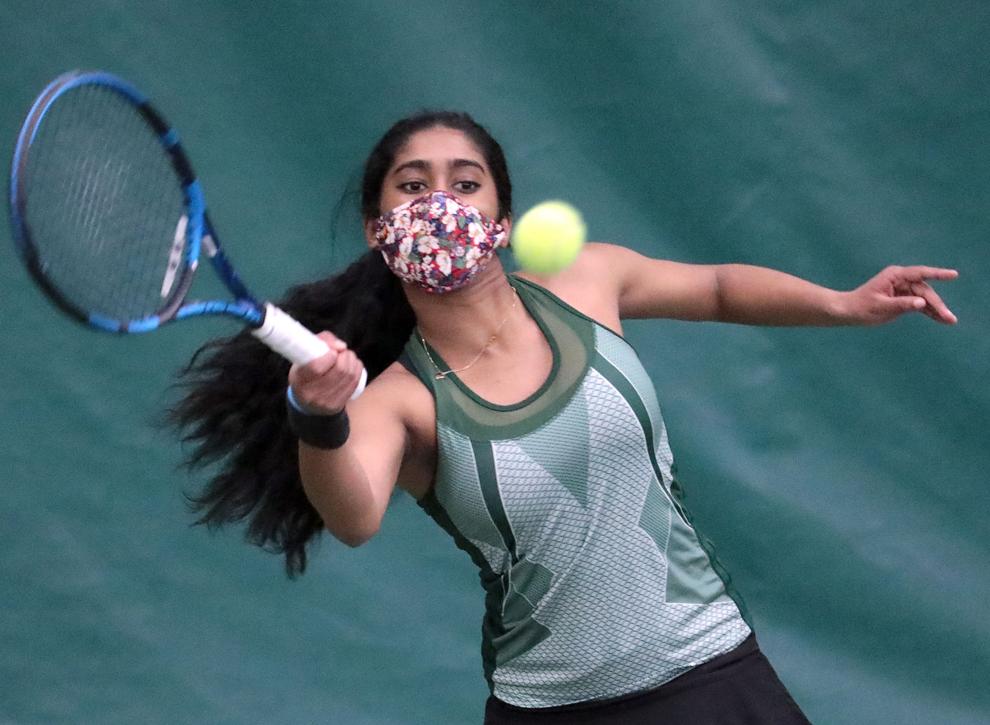 Remesh and Wu are set to play No. 1 doubles together this fall. Remesh advanced to the final eight in singles at the spring's state tournament.