The top-ranked Middleton boys tennis team will have new coaches leading it for the remainder of the season after coach Henry Johnson said he was fired as coach.
The Middleton-Cross Plains School District confirmed Friday that Johnson no longer is an employee.
Tony Mirasola and Matt Given have been named interim co-coaches for the remainder of the season. The district declined to offer a reason for Johnson's removal.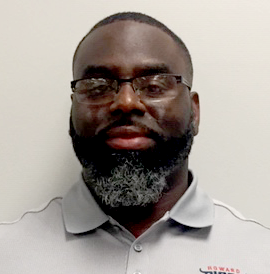 "All I can say is that I was victim of some witch hunt that the MCP school district carried out," Johnson said in an email to the State Journal on Friday. "They terminated me on Monday ... after I returned from Brookfield a day or two before having completed a 19-0 regular season with my team."
Johnson said he was notified Sunday he would be "on one-week leave from the team" and forbidden from attending this week's subsectional and sectional events. He said one day later he was informed by Middleton athletic director Jamie Sims and Middleton principal Peg Shoemaker that he officially was fired.
Johnson believed his decision to sit a player for the Big Eight Conference tournament after an incident at practice directly led to his removal as coach.
"Quite a scandal and I wish none of this happened, but it did," Johnson said. "The school let one angry parent get his way to ruin all the good fruits I had built with many players from varsity and into the JV levels as well."
Sims declined to address Johnson's allegations, saying the district doesn't "comment or discus any information about people who are no longer employed by the district."
Johnson guided Middleton to another accolade-filled campaign in his first season as coach. The Cardinals, who were the top-ranked team by the Wisconsin High School Tennis Coaches Association for the entirety of the regular season, finished the season 19-0 and won another Big Eight Conference title.
Middleton also won the WIAA Division 1 Madison West sectional title with 56 points, topping the host Regents (37) and Onalaska (29) to qualify for the WIAA Division 1 state team tournament June 9-10 at Nielsen Tennis Stadium.
The Cardinals, who received the No. 1 seed and will meet eighth-seeded Lake Geneva Badger in the quarterfinals, qualified for the 15th time in program history and fourth consecutive season. Middleton lost in the semifinals last year and has finished as state runner-up four times, most recently in 2015.
Middleton's top two singles players and doubles teams advanced to next week's WIAA Division 1 state individual tournament at Nielsen Tennis Stadium. That contingent will be led by Mirasola and Given, who are no strangers to the court.
Given was hired as the Cardinals girls tennis coach in 2021 and Mirasola was previously Middleton's boys coach from 2018 to 2022. Given previously served as Mirasola's assistant coach.