While temperatures apparently haven't gotten the memo, the softball season is in full swing in the Madison area.
Successful campaigns last year have area coaches and players eyeing runs at conference titles and beyond.
As the season begins, here are things to know about the area's conferences.
Badger East
Who's in it: Beaver Dam, DeForest, Fort Atkinson, Milton, Monona Grove, Stoughton, Watertown, Waunakee.
Favorite: Beaver Dam. The Golden Beavers earned a share of their second straight conference title last season and a third could be in the cards. Beaver Dam returns three first-team all-conference selections, including the dynamic pitching duo of Gabby Fakes and Audriana Edwards, alongside Riley Czarnecki. Second-team picks Carlee Lapen and Liv DiStefano also return for coach Abby Schmitt's team that has won consecutive regional titles. The core of the Golden Beavers was part of the 2021 WIAA Division 1 state tournament team and is hungry for another trip to Goodman Diamond.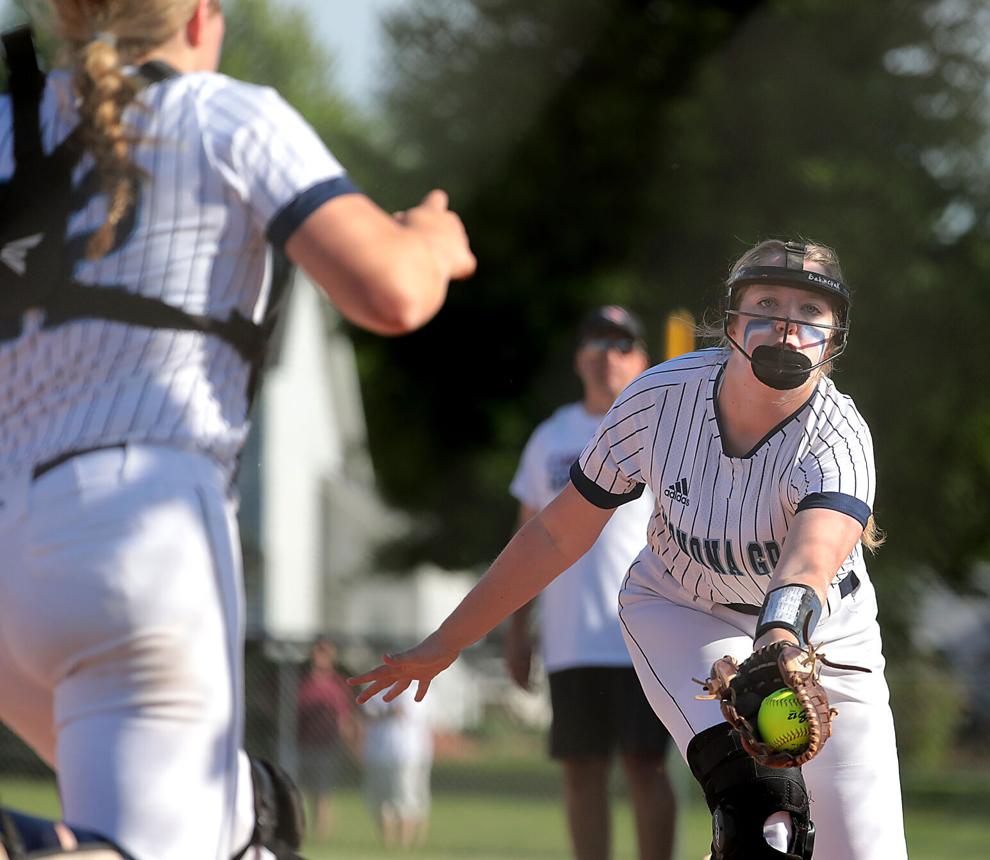 Contenders: Milton, Watertown. The Red Hawks returned to state for the third time in program history, ending a 30-year drought despite finishing fourth in the league standings. Milton will be in the mix for both again this year. Despite key graduation losses, the Red Hawks return a pair of all-league pitchers, including first-teamer Gwen Baker, and bring back plenty of experience. Watertown tied for second alongside Monona Grove and will be nipping at their rival's heels. The Goslings return their first-team, all-league battery of Alyx Johnson and Drew Hinrichs as they eye their second league title since joining the Badger Conference.
Things to know: Waunakee and Stoughton are among the league teams with the least amount of roster turnover. The Warriors graduated just one player while the Vikings must replace three players as both teams look to improve upon sub-.500 records last season. … DeForest finished its first season below .500 since 2009 last year. The Norskies, who graduated five seniors, won five Badger North titles and finished no worse than third prior to last season. … Monona Grove is looking for its third-straight winning season after tying for second last year and winning its first conference title in more than a decade in 2021. The Silver Eagles made more history last year, reaching their first sectional final, falling to eventual Division 1 state runner-up Sun Prairie.
Badger West
Who's in it: Baraboo, Madison Edgewood/Abundant Life/Country Day, Monroe, Mount Horeb, Oregon, Portage, Reedsburg, Sauk Prairie.
Favorite: Baraboo. The Thunderbirds proved last year it's not how you start but how you finish, surging to win the North pod and ultimately the Badger West title. Baraboo will look to make it two in a row coming off its first title triumph in a decade. Former assistant coach Derek Smith takes over a team with holes to fill but lots of experience. First-team all-conference pick Madee Strampe, as well as honorable mention selections Taylor Pfaff and Sage Mahoney, are among a number of players that saw significant time last year.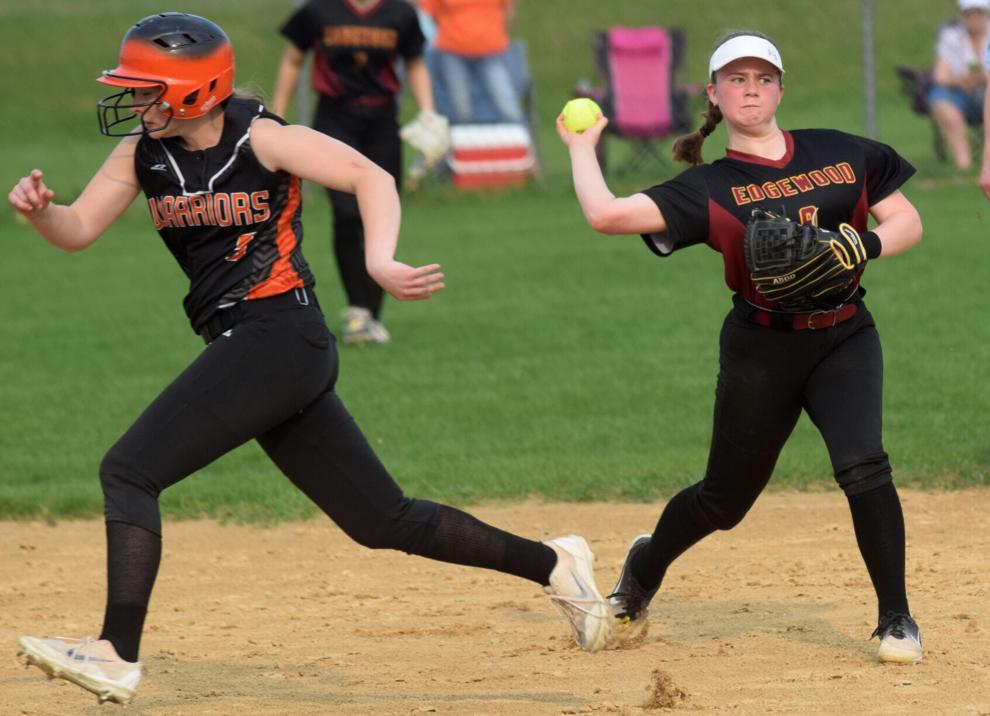 Contenders: Mount Horeb, Reedsburg. The Vikings finished one game short of a first-ever WIAA Division 2 state tournament appearance for the second straight year. Mount Horeb, last year's league runner-up, also lost a talented senior class, but its reserves aren't fully drained with three all-conference underclassmen returning with lots of experience. The Beavers are reloaded and ready to push for their first league title in at least 15 years. First-team all-league selections Ruby Olson and Kylee Molitor will look to fuel the title charge.
Things to know: Roster turnover ranges across the eight conference teams. Portage must replace eight outgoing seniors, while Edgewood tri-op and Monroe each lost two players to graduation. Every other team graduated at least four players. … A dozen underclassmen earned all-conference honors a year ago, including first-team freshmen Carly Zych of Oregon and Molitor. … There has been a different conference champion each of the past three seasons, including a split title by Beaver Dam and Mount Horeb in 2021. This year will mark the final season of a conference title game, with the league shifting to a Large-Small configuration next year with McFarland taking the place of Monroe.
Big Eight
Who's in it: Beloit Memorial, Janesville Craig, Janesville Parker, Madison East, Madison La Follette, Madison Memorial, Madison West, Middleton, Sun Prairie East, Sun Prairie West, Verona.
Favorite: Verona. The Wildcats were runners-up last year in the Big Eight Conference but appear to be the front-runner this season. Verona returns four first-team all-conference selections, including reigning league Player of the Year Hilary Blomberg, a senior utility player and University of Wisconsin softball commit. Coach Todd Anderson also welcomes back senior infielder Addie Blomberg, a South Dakota State commit, as well as senior catcher Ellie Osting and sophomore outfielder Sierra Ejercito.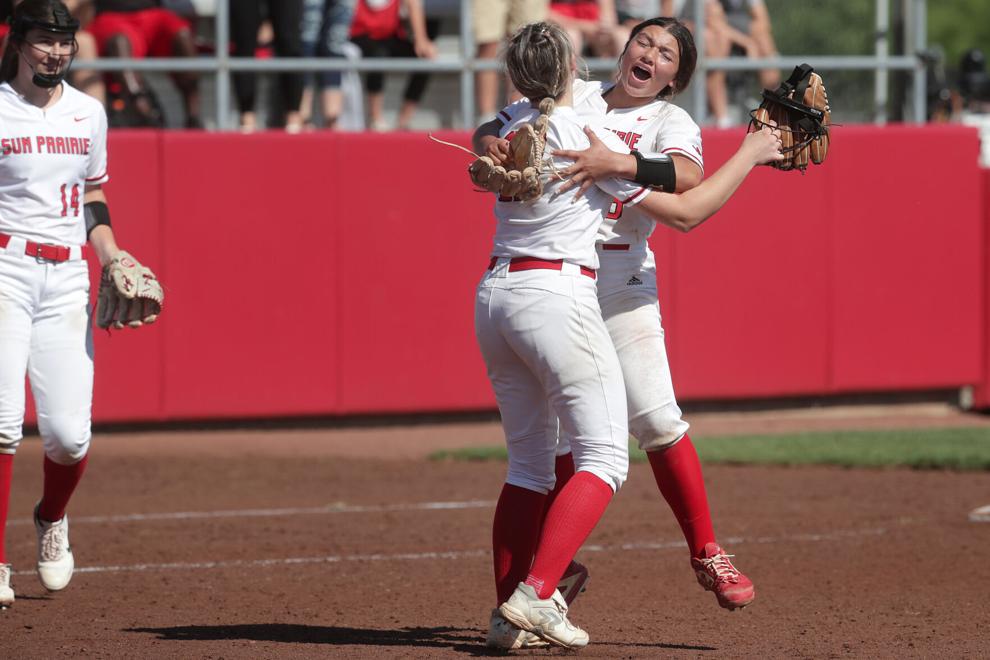 Contenders: Sun Prairie East, Sun Prairie West. After making a run to a WIAA Division 1 state runner-up finish last year, Sun Prairie split into two schools this season. The Cardinals and first-yearg Wolves should challenge the Wildcats for league supremacy. Jamie Olson remains in charge of Sun Prairie East, which returns Division I commits Tayler Baker (South Dakota State) and Grace Kramschuster (Tennessee-Chattanooga). Meanwhile, former Cardinals assistant Ellyn Presto is Sun Prairie West's coach. She inherits strong talent through the split, including Saint Louis University commit Isabel Royle, Sophia Royle and Luci Moreno.
Things to know: A Big Eight team has reached the state tournament in six straight seasons, including each of the past five by Sun Prairie. … Middleton is looking to build off its strong close to last season. The Cardinals return a number of key players under third-year coach Brittany Carl, who led them to their first Division 1 regional title in eight years last spring. … Verona, Sun Prairie East and Janesville Craig have combined for each of the past 13 league titles. The previous time another program finished atop the league standings was Madison Memorial in 2008. The Spartans will try to end that drought and are anchored by Iowa softball commit Andrea Jaskowiak, who is poised to become the program's all-time leader in strikeouts.
Capitol North
Who's in it: Columbus, Lake Mills, Lakeside Lutheran, Lodi, Poynette, Watertown Luther Prep.
Favorite: Poynette. The Pumas traversed a loaded conference all the way back to the top of Division 3, winning their sixth state title. Third-year coach Matt Ramberg doesn't have much retooling to do with Poynette returning a large chunk of its roster. Headlining that charge are four first-team all-conference selections, led by reigning league Player and Pitcher of the Year Holly Lowenberg. Also back are seniors Brooke Steinhorst and Laken Wagner, as well sophomores Morgan Gunderson and Emma Gavinski.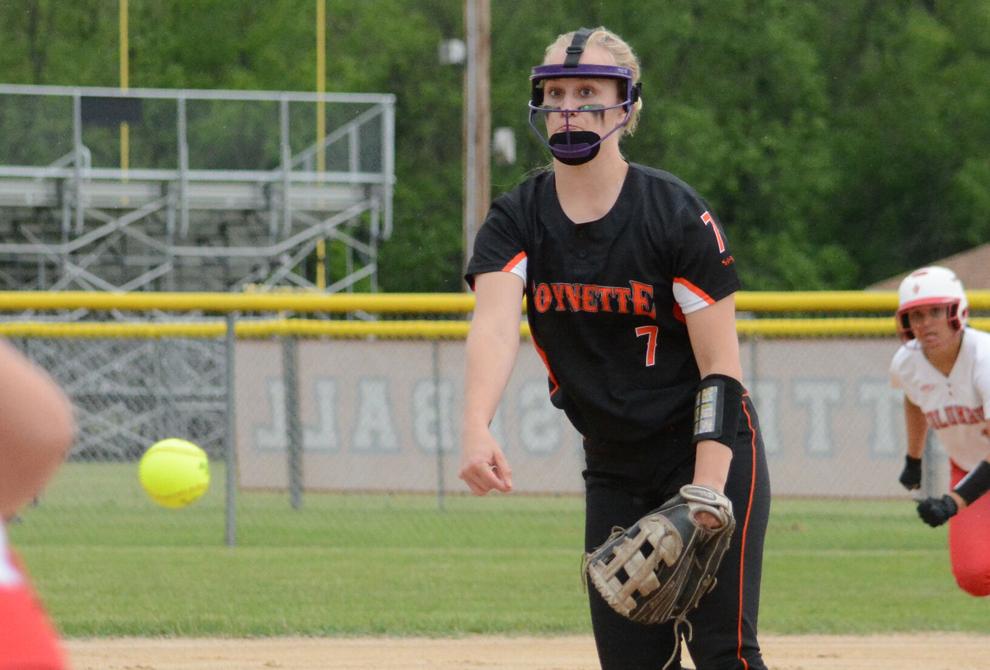 Contenders: Columbus, Lake Mills. The Cardinals and L-Cats both lost out to the Pumas in the league title race last spring but will once again be Poynette's top competition. Columbus brings back three first-team all-league picks, including seniors Alise Hayes and EmmaJo Peck. Junior Gretta Kelm and second-team picks Dakota Volesky and Jaidyn Sullivan also return for the Cards, who have played three one-run games against the Pumas in the past two seasons. Lake Mills brings back five all-conference selections, powered by first-teamers Belle Topel and Haydenn Sellnow. The L-Cats handed the Pumas their only conference loss last season and are looking to reclaim the Capitol North title after settling for runner-up honors following their league crown in 2021.
Things to know: Poynette has won all but three of the past 10 conference championships with Columbus (2013, 2016) and Lake Mills (2021) the only two teams to dethrone the Pumas. … The Cardinals led the conference in runs scored last season with 83 in league play, while the Pumas had the best run differential of plus-52, allowing just 19 to 71 scored. … Lodi will look to build off an encouraging year. The Blue Devils won a pair of conference games last season, the most since 2018, and are led by returning second-team all-conference pick Mackenzie Christofferson.
Others
McFarland finished in fourth place in a difficult Rock Valley Conference and appears poised to contend for a league title. The Spartans (15-10, 13-7 Rock Valley) must replace four starters but return plenty of firepower from last year's team that reached the WIAA Division 3 regional final.
Bolstering third-year coach Lea Lackey's roster is the senior battery of pitcher Brynne Bieri and catcher Bailey Judd, both second-team all-league picks. Bieri, a UW-La Crosse commit, recorded 191 strikeouts with a 2.605 ERA in 129 innings. Offensively, she had 33 hits, including four home runs and seven doubles, with 30 RBIs and a .402 batting average. Judd caught every game and batted .372 with 29 hits, including a pair of homers, five doubles and a triple, with 18 RBIs.
The Spartans also return sophomores Avery Feek and Riley Bercier, who form a solid, young middle infield that produced a combined 55 hits, including 12 doubles, 32 RBIs and 25 stolen bases. Getting back to the top of the RVC — McFarland hasn't won a league title since 2017 — won't be easy. Reigning WIAA Division 2 state runner-up Jefferson returns four first-team all-league selections, and fellow title hopefuls Brodhead and Beloit Turner reloaded as well.
Editor's note: The Wisconsin State Journal's high school coverage area includes the following schools: Madison Memorial, Middleton, Verona, Madison La Follette, Sun Prairie East, Sun Prairie West, Madison West, Madison East, DeForest, Waunakee, Mount Horeb, Stoughton, Monona Grove, Oregon, Madison Edgewood, McFarland, Madison Abundant Life, Madison Country Day, St. Ambrose, Lodi and Sauk Prairie.