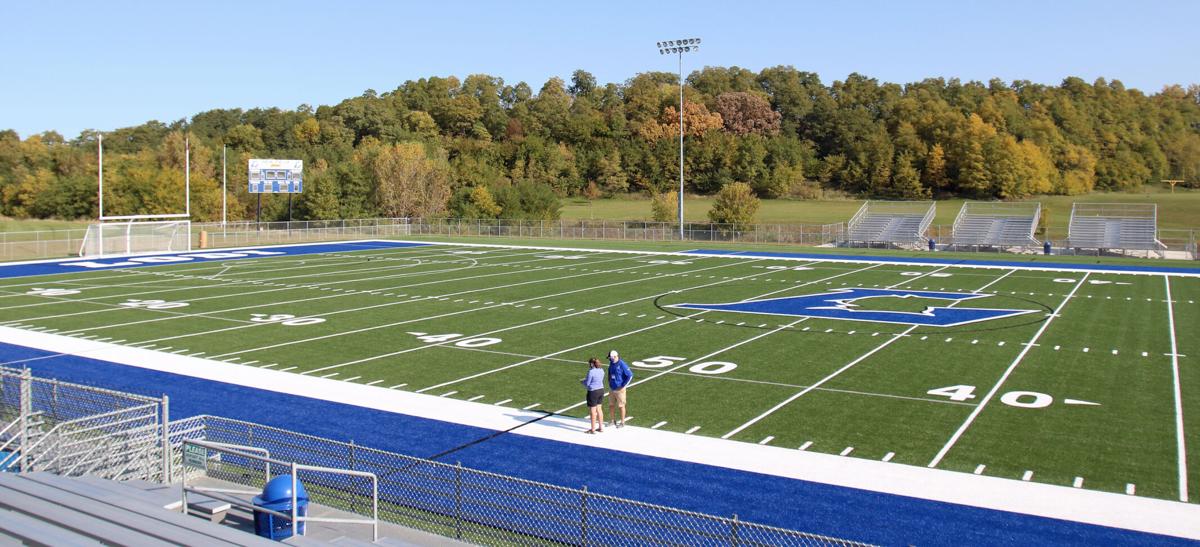 LODI — There won't be any games played on Lodi High School's brand new state of the art football and soccer artificial turf field until March at the soonest, a result of the COVID-19 pandemic and the fact the school has subsequently switched its fall sports programs to the WIAA's alternate fall season.
But after breaking ground four months ago during the second week of June, the field has been completed. And so on Saturday morning, the school showed it off to the community with an open house.
"I noticed when we were doing the construction, cars were driving through daily, checking on the progress. So you know that people in the community have an interest in it and wanted to see it done," Lodi High School athletic director Sue Meffert said. "We thought since we're not having sports on it this fall, what a great way to open it up, let people get out here and walk on it, feel it, ask questions and (for us) to thank people who have been supportive of it."
The field and some other miscellaneous improvements ended up costing about $1.1 million, a little bit less than the $1.3 million estimate.
There's new roofing on the press box, new fencing in some places as well as a concrete foundation on the visitor's side of the field so that the visitor's bleachers are now level.
There's also brand new football goalposts and soccer goals.
But the big hit is the field.
"We had one young family that came in with four little kids and it was just awesome to see those two little boys racing," Meffert said.
Getting the chance to walk on the field was indeed the big attraction Saturday.
"It looks beautiful and I wanted to be able to walk on it and see how it feels and compare it to grass," said Jenny Krey, whose son is on the boys soccer team. "There are sometimes some negative connotations to turf and I've never been on turf, so I just wanted to see what it felt like."
Unlike in the days of old when AstroTurf, a thin synthetic surface that typically went on top of concrete, was the most common grass substitute, schools and organizations are using much softer and safer alternatives now.
And Meffert said people expressing how soft the Blue Devils' new surface is was the most common reaction Saturday.
The kids have been able to start taking advantage of the new field, too, with some practices for boys soccer, girls soccer and football even though they won't be playing for another five months.
"They're coming out here in the evenings and having the lights on and people are noticing that, which is getting people a little bit more excited about it," Lodi High School principal Joe Jelinek said.
In fact, it's the lights that Blue Devils football coach Dave Puls said has garnered the biggest reaction among the athletes.
"The kids are really enamored by — obviously the field as a whole — but we have all new lights, and the candle power is like double what they were. This surface also is engineered to have a reflective property, so not only is the candle power and the lighting twice as good if not three times as good, the surface itself also emanates a reflection of the light.
"So for the kids, being out here under the lights and literally playing like it's almost the middle of the day, they thought that was phenomenal."
The new field also has numbers along the hash marks, which Lodi's old field did not have. And the field is painted for lacrosse in addition to football and soccer.
Puls said that the brilliant contrast of the school colors — white and royal blue — painted on the field also has been frequent compliment.
The school is planning to have a much bigger grand opening come spring once the teams are all back in action, Meffert said. But for now, the fact the field is cause for celebration enough.
"We came together as a community to bring this to fruition, so just to be able to come out and see it and walk on it is the coolest thing," said Jenny Dachel, whose son is a sophomore on the football team. 
Added Puls, "It's a big moment of pride for the school district and the community.
"In light of all the horrible things that are going on in the world right now, this is one little glimmer of sunlight and glimmer of hope that we have to one day get out there and actually play some competitions on it."
Lodi Stadium bleachers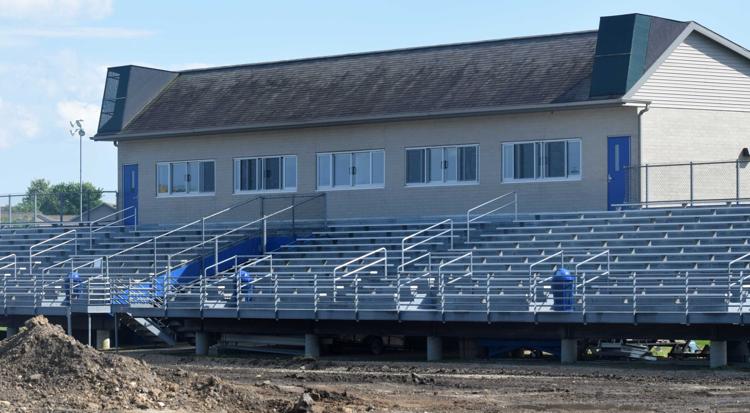 Lodi District Administrator Vince Breunig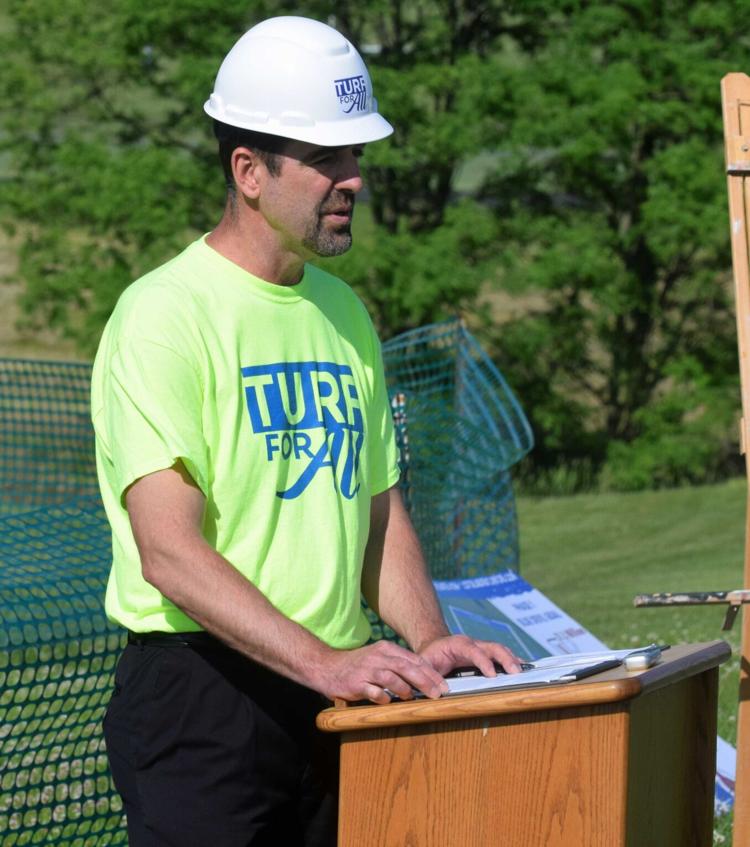 Stadium Project Fundraising Chairperson Karla Faust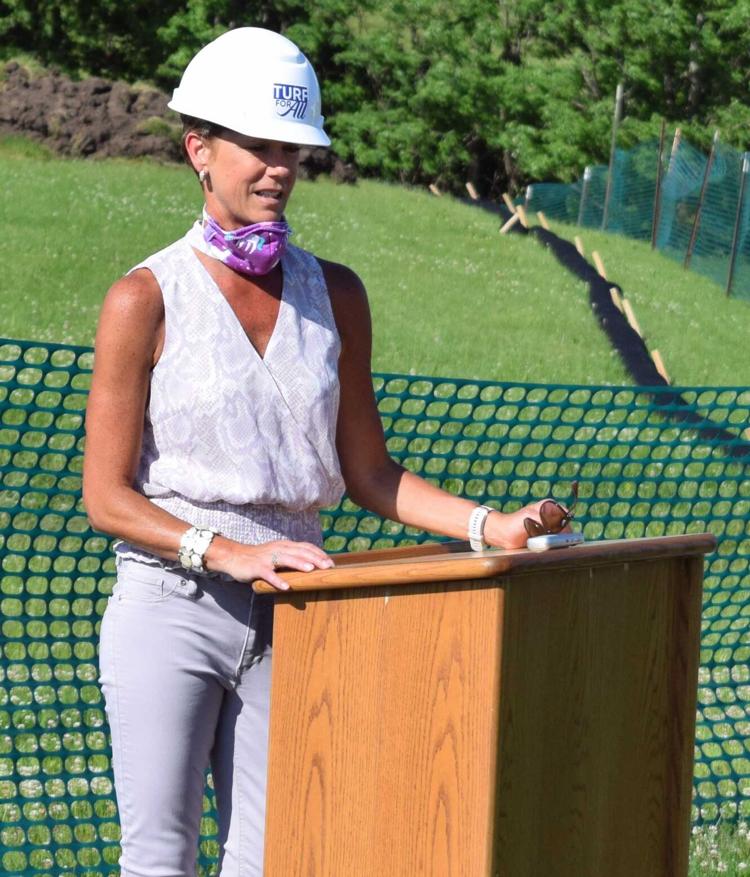 Lodi Stadium construction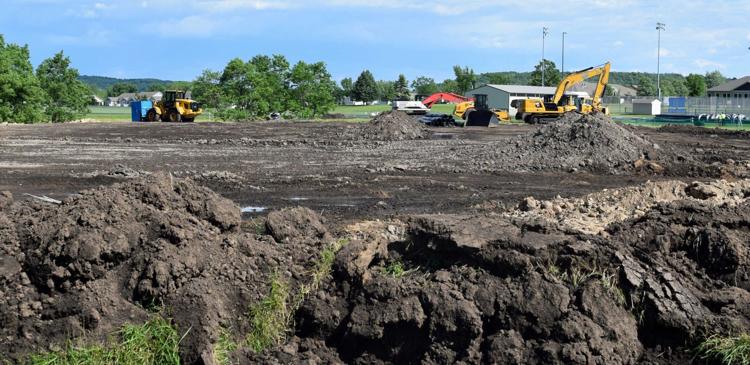 Lodi Board of Education members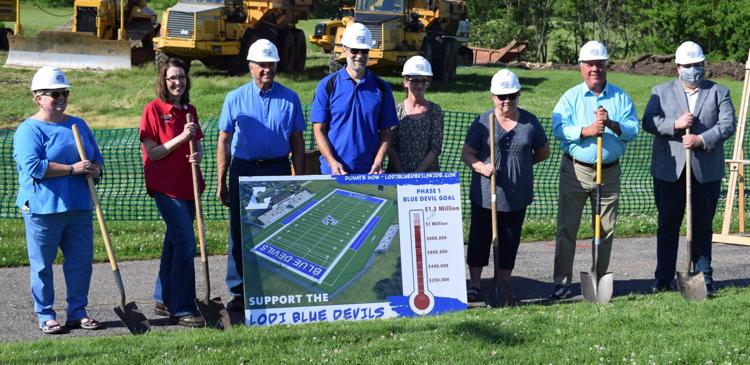 Lodi head football coach Dave Puls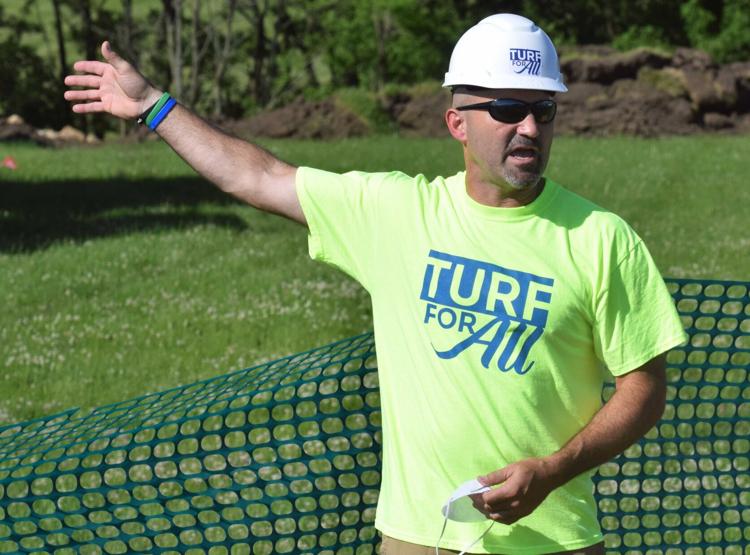 Lodi head girls soccer coach Joe Birkholz and head boys soccer coach Zack Nelson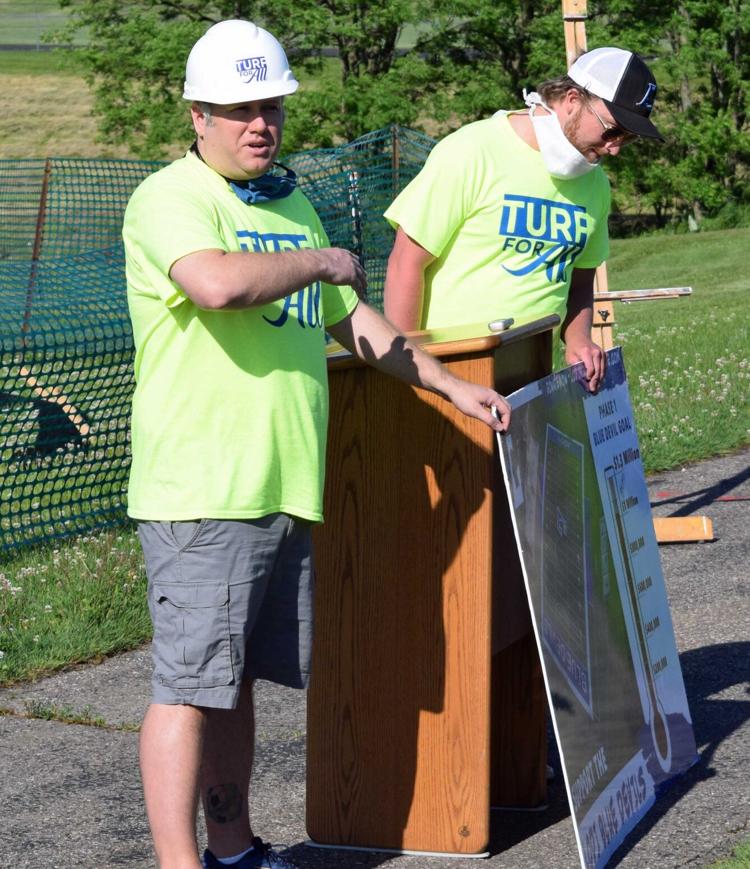 Lodi Board of Education President H. Adam Steinberg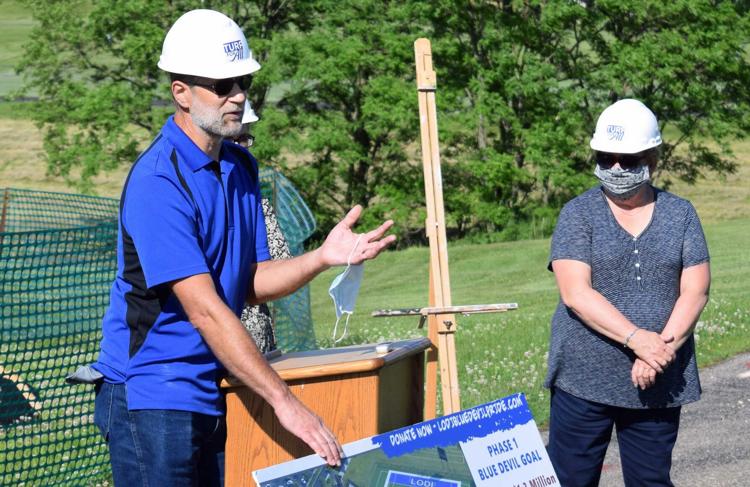 Lodi Stadium Project fundraiser volunteers and student-athletes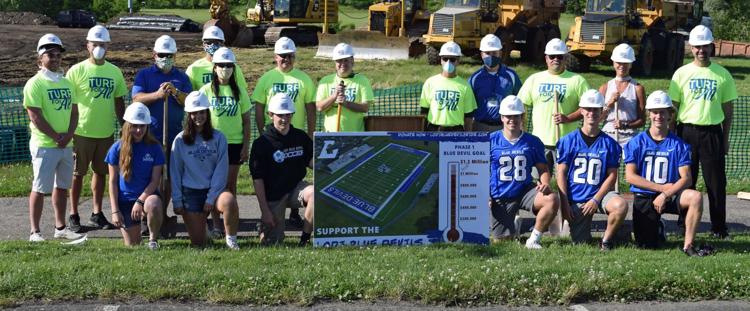 Lodi coaches and student-athletes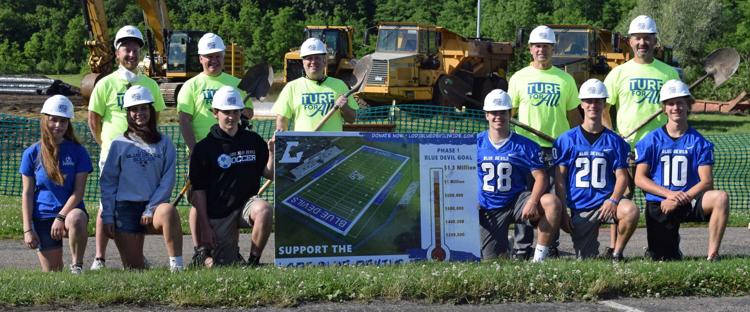 Lodi Stadium Project renovation plans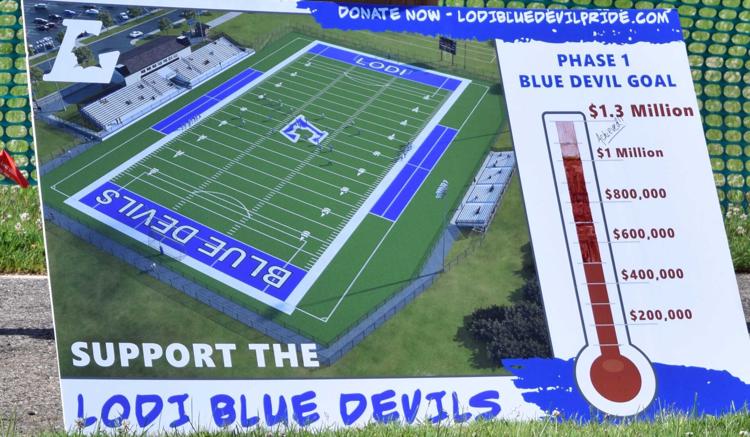 Lodi Stadium entrance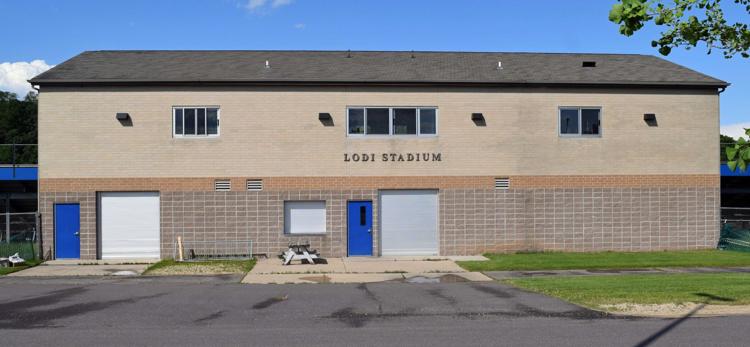 Lodi Stadium scoreboard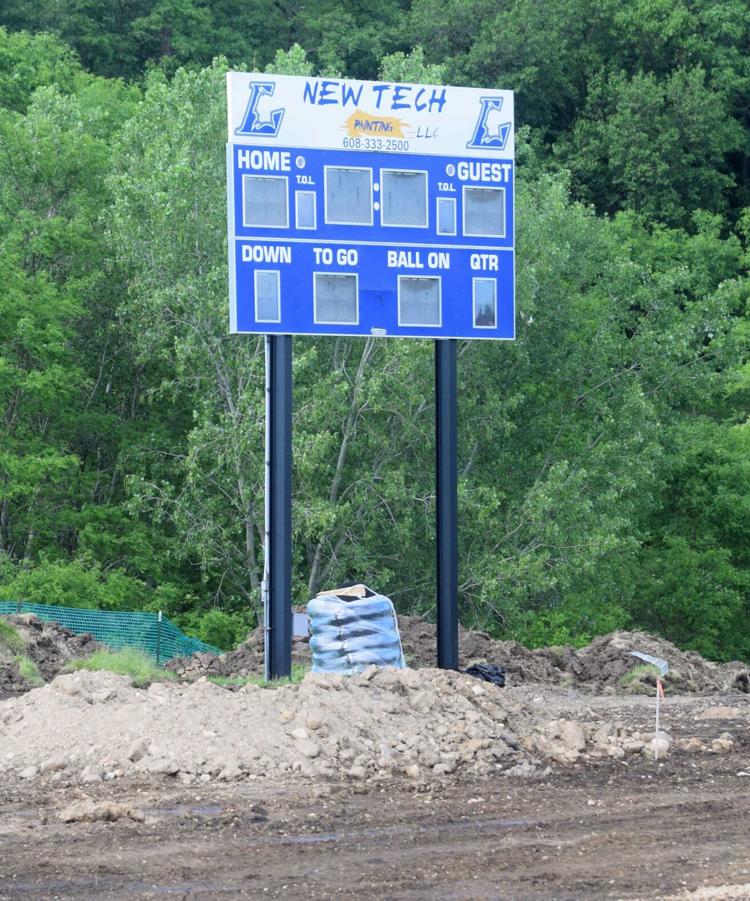 Lodi Stadium construction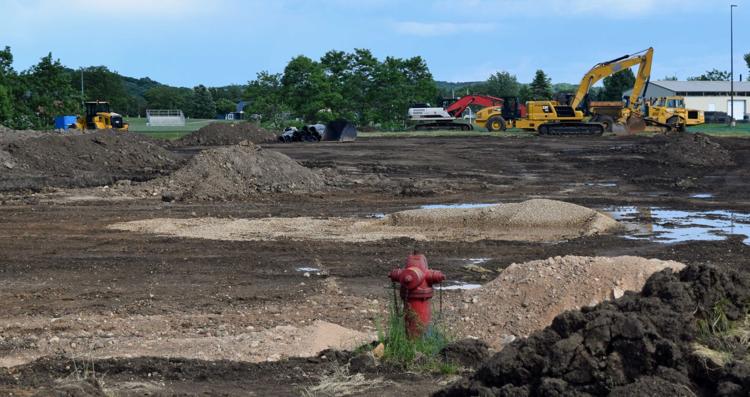 Lodi Stadium bleachers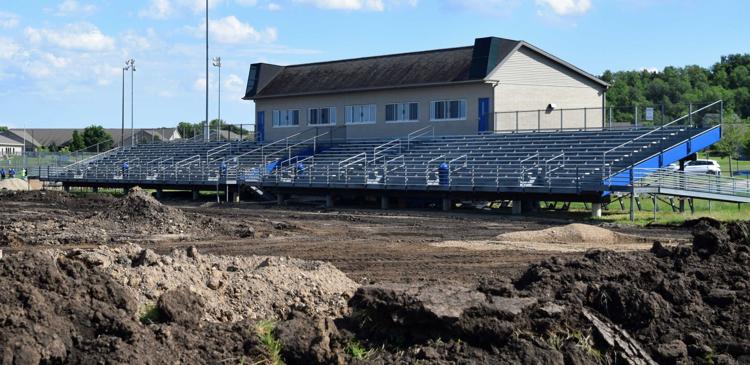 Follow Dan on Twitter @Danny_Larson_8 or contact him at 920-356-6753.
Get in the game with our Prep Sports Newsletter
Sent weekly directly to your inbox!