Calling DeForest point guard Max Weisbrod a gym rat may not be entirely accurate.
Gym resident may be more appropriate.
The senior has grown up on a basketball court. And whenever Weisbrod wants to shoot hoops, his father Craig Weisbrod is at the ready.
Craig has been the boys basketball coach and physical education teacher at DeForest High School for 22 years. When Craig had practices to oversee, he'd sometimes bring baby Max to the gym and keep the youngster in a bouncer seat.
But Craig is now the one tagging along for gym time.
"We have access to gyms whenever," Craig said. "I'll never say no.
"You'll learn there will be times like at 9:30 at night when I'm pretty tired and sleeping on the couch, and Max will say 'Dad, let's go.'"
All those hours tagging along with his dad, and later impromptu late-night trips to the gym, have paid off for Max Weisbrod with postseason success and a college roster spot in his future.
He's now a 6-foot-3 standout that led DeForest to a 16-6 record last year and the program's second WIAA state tournament appearance.
Weisbrod played one of the best games of his high school career during the 77-69 sectional final win against Arrowhead that clinched the state berth.
He helped rally DeForest from a 10-point second-half deficit with 27 second-half points and made all 14 of his free throws. Weisbrod finished with 33 points overall.
A first-team player on the Wisconsin State Journal's 2020-21 All-Area boys basketball team, he averaged 18.2 points, five rebounds and eight assists per game as a junior.
The Norskies, who had bumped up from Division 2 to Division 1, won eight straight games en route to a playoff slot and lost to top-ranked Kimberly in the state semifinals in Oshkosh.
The first-team selection for the Wisconsin Basketball Coaches Association Division 2 All-State team made his collegiate basketball decision in August with the announcement that he'll play for Northern Michigan University. The NCAA Division II program is located in Marquette, Michigan.
"It's a big relief to know where I'm going and where I'll be playing," Max Weisbrod said.
"I feel like I don't have to stress about that during the season and I can really focus on DeForest basketball."
Weisbrod is a co-captain — along with seniors Nolan Hawk and Deven Magli, a North Dakota football recruit — for DeForest, which returns four starters. Weisbrod, Hawk and Magli have played basketball together since third grade, and football together throughout high school.
The trio helped the Norskies football team to a 9-2 record and a trip to Level 2 of the WIAA playoffs. All three play receiver. Weisbrod recorded 32 catches for 478 yards and eight touchdowns, all team-highs, and recorded three interceptions and 17 tackles from his safety spot. Hawk had 17 grabs for 181 yards and three TDs and had 20 tackles as a defensive lineman. And Magli posted seven catches for 142 yards and three TDs, picked off three passes, returned two for touchdowns and returned a punt for a score.
Last year on the hardwood, the three were the top three scorers for the Norskies, led by Weisbrod. Hawk averaged 12.1 points (with 11 3-pointers) and 5.7 rebounds, and Magli averaged 9.7 and 4.8.
The Weisbrod home has become a gathering place for Max's teammates. There's a half court in the back, where a patio would typically be, and a swimming pool.
Craig Weisbrod said he's enjoyed watching many players grow up. The encouragement they've given each other has been valuable.
"The underlying theme with all those boys is that they're real competitive, and that spilled over into how hard they work and how hard they train and the success that they've had in sports," he said.
The elder Weisbrod said Max improved this past summer traveling and competing with the Wisconsin Swing basketball club.
Besides competing in club hoops in the offseason, Max Weisbrod spent more time conditioning in the weight room to improve strength.
A strong perimeter shooter who shot 42.6% (52 of 122) from 3-point range last season, he also focused on ball handling.
"My 3-point shot is probably my biggest strength and I'm just trying to find more ways to get more shots up and separate," said Weisbrod, who's played on DeForest's varsity team since he was a freshman.
The Weisbrod clan, including Craig, stepmother Tamara and middle-school siblings Sam and Luci, and Max's mother Tara Frana, has always been a strong network with Max's basketball pursuits.
The life and basketball lessons that Max has learned from his father are to work hard and never take anything for granted.
Max said it's tough not to look too far ahead with the basketball season, but since the COVID-19 pandemic wreaked havoc on prep sports he does have Madison on his mind.
The WIAA boys state basketball tournament will be held March 17-19 at the Kohl Center.
"Having my dad as a coach has been a blast," Weisbrod said. "We just talk basketball a lot, we can bounce ideas off of each other.
"At the end of the day, we're both just trying to make it to the Kohl Center."
Boys basketball preview: Max Weisbrod, Andrew Keller among 10 players to know in the Badger East
Brady Helbing, sr., G, Beaver Dam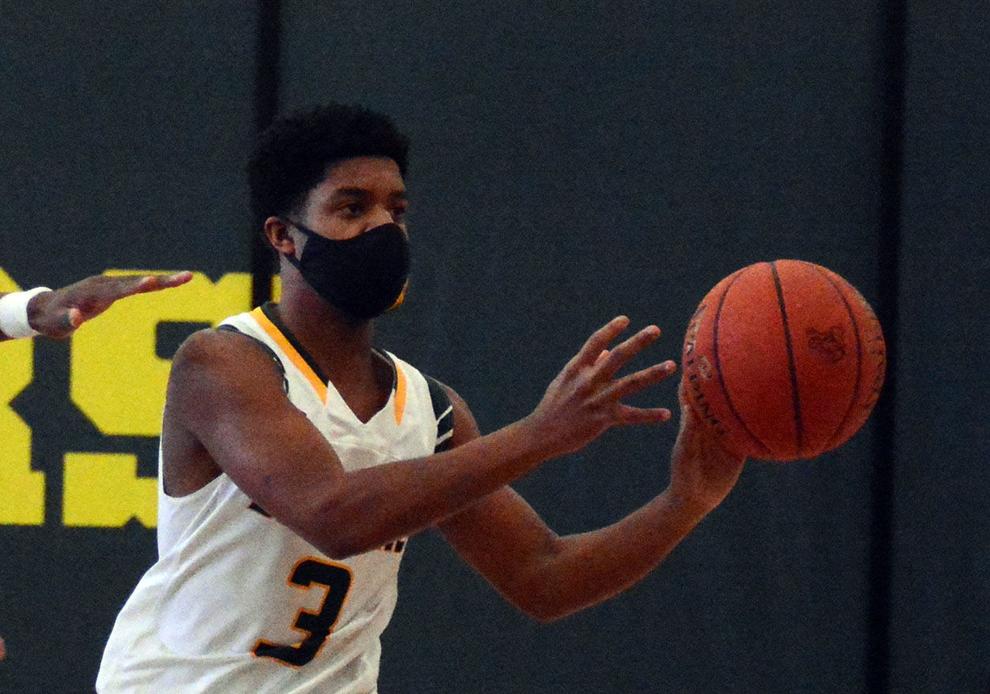 The 5-foot-10 senior point guard's 5.6 assists per game not only led the team but ranked second in last season's Badger North Conference. Helbing comes off a season where he averaged 10.1 points per game thanks to lights-out 3-point shooting (30-for-45, 66&). He also averaged 3.2 rebounds and 1.6 steals per contest. He enters his fourth season at the varsity level.
Tyler Bunkoske, sr., G, Beaver Dam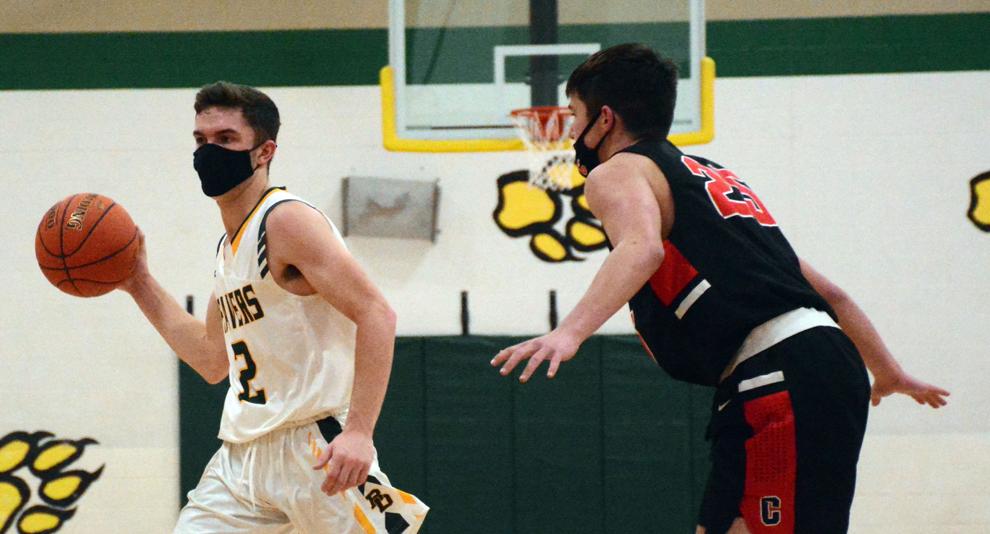 Of the team's four returning starters, Bunkoske was last season's top scorer (12.6 ppg) and added 4.2 rebounds plus 1.7 assists per game. The 6-foot guard is also a lethal 3-point shooter (61-for-124, 49%), and will have the tall task of helping replace graduated all-state selection Nate Abel's 26 points per game. In addition to Helbing, he'll have the help of senior guards Alex Soto (7.8 ppg) and Evan Sharkey (3.7 ppg).
Max Weisbrod, sr., G, DeForest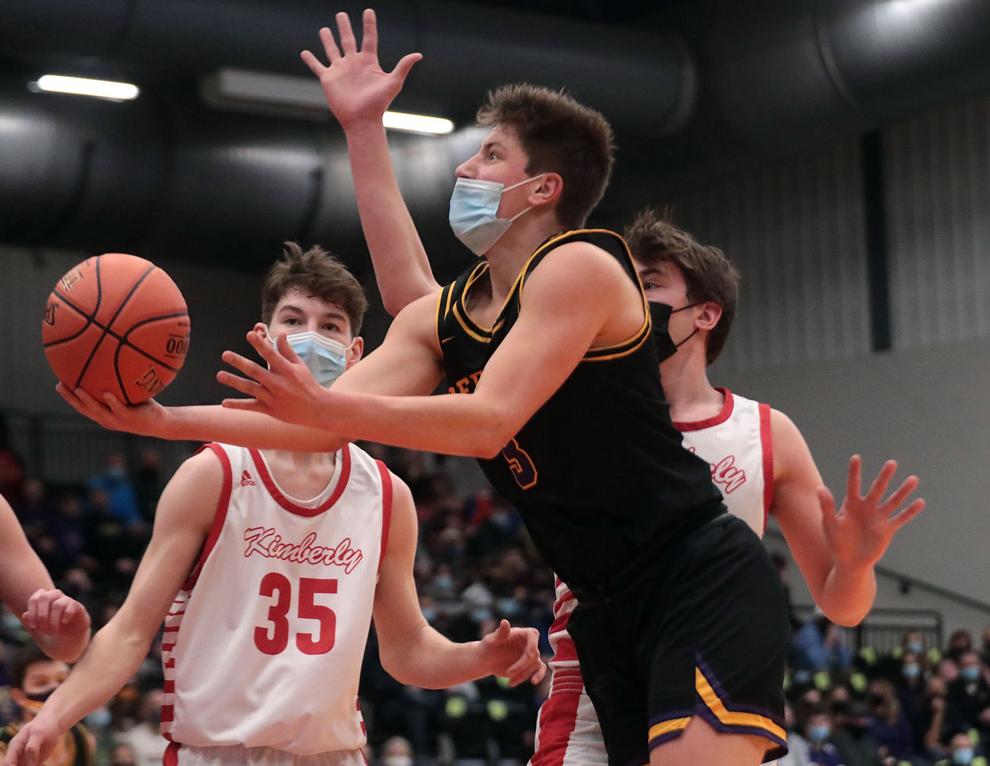 Last season's leading rebounder (5.7 rpg) and the top returning scorer (18.2 ppg) from the former Badger North Conference, Weisbrod earned all-state honors and is ranked as the No. 14 player in the state by WisSports.net. The 6-3 guard also led the conference with eight assists per game, and is committed to Division II Northern Michigan University.
Nolan Hawk, sr., W, DeForest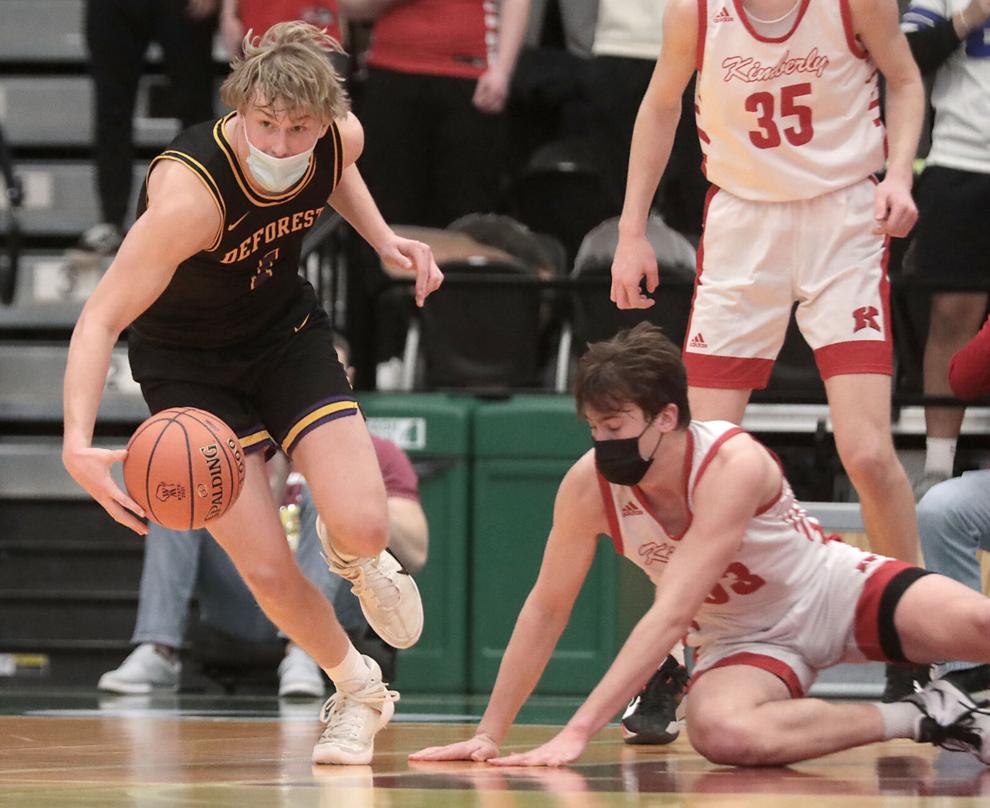 Hawk was the third-leading rebounder (4.8 rpg) in the former Badger North Conference and averaged 12.1 points per game. He is a 6-5 wing who also plays tight end in football, a skill set that seems to translate well into crashing the boards. Hawk recorded four double-doubles last season.
Carson Baker, sr., G, Fort Atkinson
In his fourth year on varsity, Baker comes off a season averaging 11.7 points per game after averaging 9.8 as a sophomore and 9.1 as a freshman. The 5-foot-8 guard is a left-handed shooter and will look to build off of 15- and 16-point performances that finished last season. Watch how he and senior forward Drew Evans (12.4 ppg) work together this season.
Jack Campion, sr., G, Milton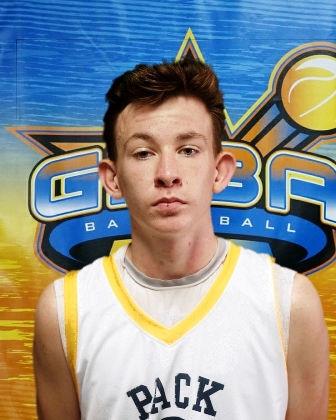 The 5-10 guard returns after a junior season in which he averaged 22.6 points per game, 6.7 assists per game and 5.2 rebounds per game, which earned him an all-state honorable mention. He is 150 points away from becoming Milton's all-time leading scorer and has a scholarship offer from Division II Minot State.
Jordan Hibner, sr., G, Monona Grove
Entering his third season as a varsity starter, Hibner faces quite the challenge in trying to lead a squad that lost fellow double-digit scorers Lance Nelson (16.8 ppg) and Connor Bracken (12.2 ppg). The 6-3 guard averaged 12.4 points, 3.7 rebounds, 0.8 assists and 1.1 steals per game as a junior. His best performance came when he scored 31 points in last year's regional semifinal upset over Milton 75-70.
Luke Fernholz, sr., G, Stoughton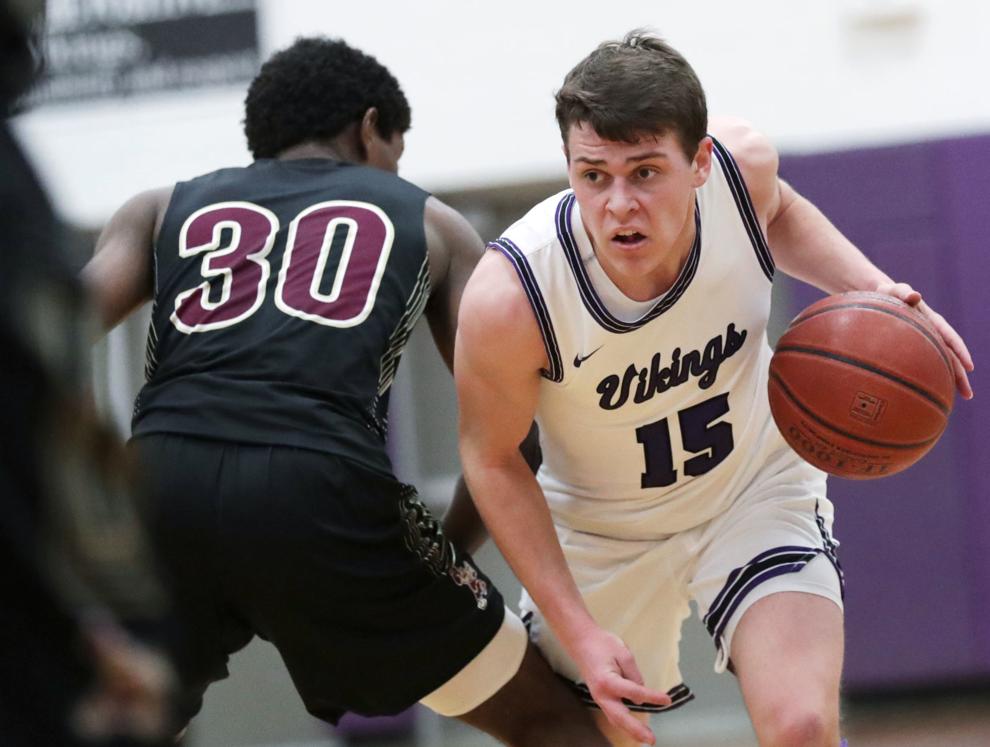 The 6-2 guard is the Vikings top returning scorer (12.7 ppg), rebounder (8.5 rpg) and passer (3.3 apg). He also added 1.4 steals per contest. He averaged a tick shy of 16 points in the final five games last year, his third as a varsity starter. He will have the help of his sophomore brother, Ty, who averaged nine points, 3.1 rebounds and 1.3 assists per game as a freshman.
Nathan Gapinski, sr., F, Watertown
A third-year varsity starter, Gapinski will be a key piece in helping the Goslings try to build off the momentum of a three-game win streak to end last season before losing their playoff opener. The 6-6 forward averaged 12.8 points per game and surpassed his own scoring average in three of last season's final five contests.
Andrew Keller, sr., F, Waunakee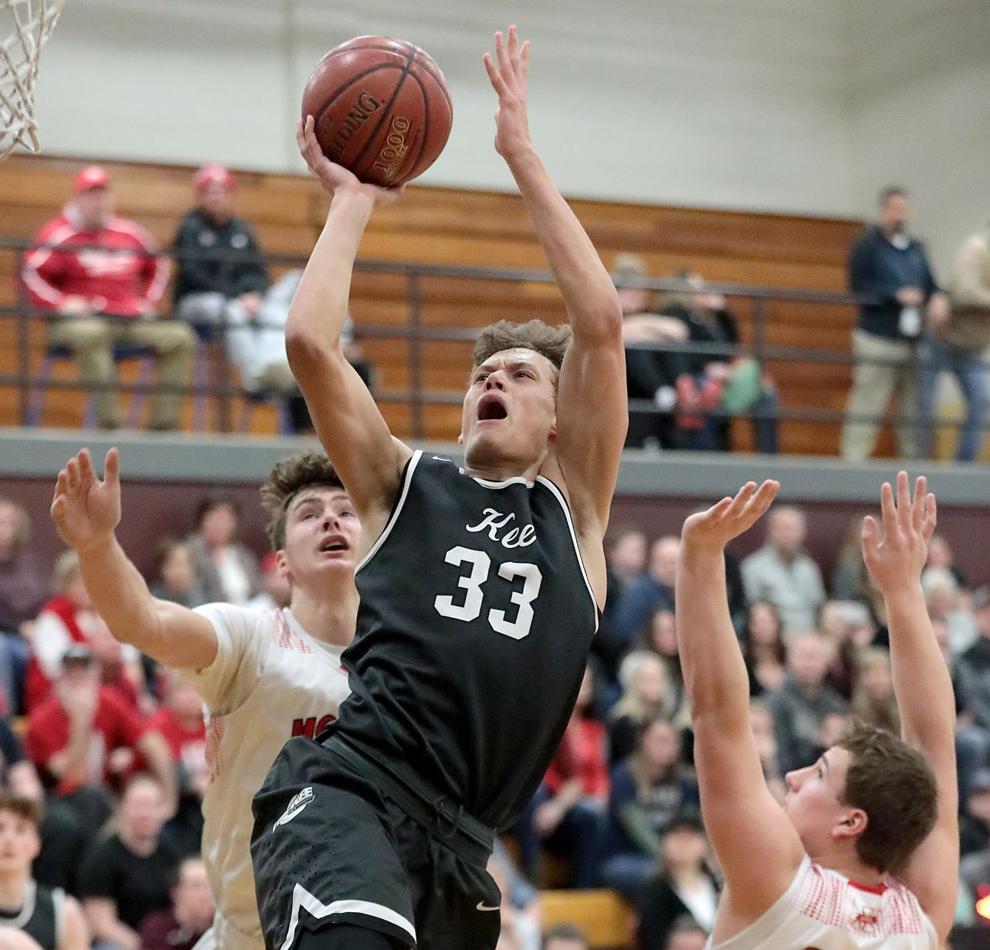 A 6-6 forward, Keller is Waunakee's top returning scorer (12.7 ppg) and one of the best scoring big men in the conference. He has plenty of varsity experience, earning second-team all-conference honors back in his sophomore season. He'll also be days removed from leading the Warriors'f football team to a WIAA Division 2 state title. Keller reached double figures in eight of his last nine games.