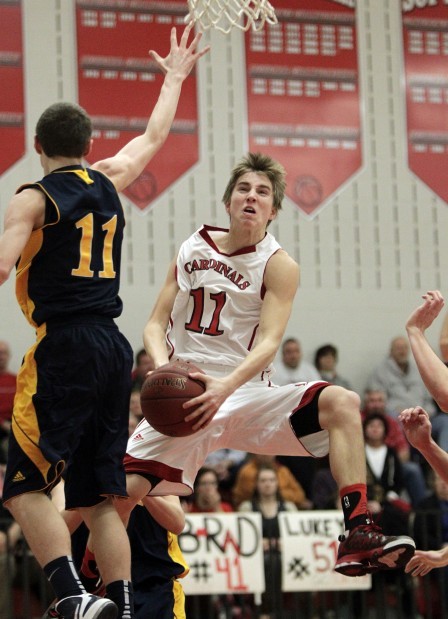 One of the pressing questions of the 2013-2014 prep boys basketball season was answered on Tuesday: It's Vermont.
Marshall senior Cameron Ward made a verbal commitment to attend the NCAA Division I University of Vermont, Cardinals coach Jason McConnell said.
"He visited Vermont (late in the spring) and said it kind of felt like family," McConnell said of Ward, a 6-foot-2 shooting guard who chose Vermont over offers from D-I Boston University and Texas-Corpus Christi, and D-II Winona State University, Minn., and Augustana, S.D.
Ward scored 23.4 points a game last season as Marshall went 22-3, losing to Lodi in a WIAA Division 3 sectional semifinal. He shot 50 percent from the field and 82 percent from the free-throw line, averaging 8.4 assists and 3.5 rebounds.
Ward a three-time Capitol North Conference player of the year pick, was a Wisconsin Basketball Coaches Association first-team all-state selection and an Associated Press third-team all-state choice.
"He's done it the way we'd like kids to do it," McConnell said. "I get him for one more year, and we'd like to see how far we can take things this time around."