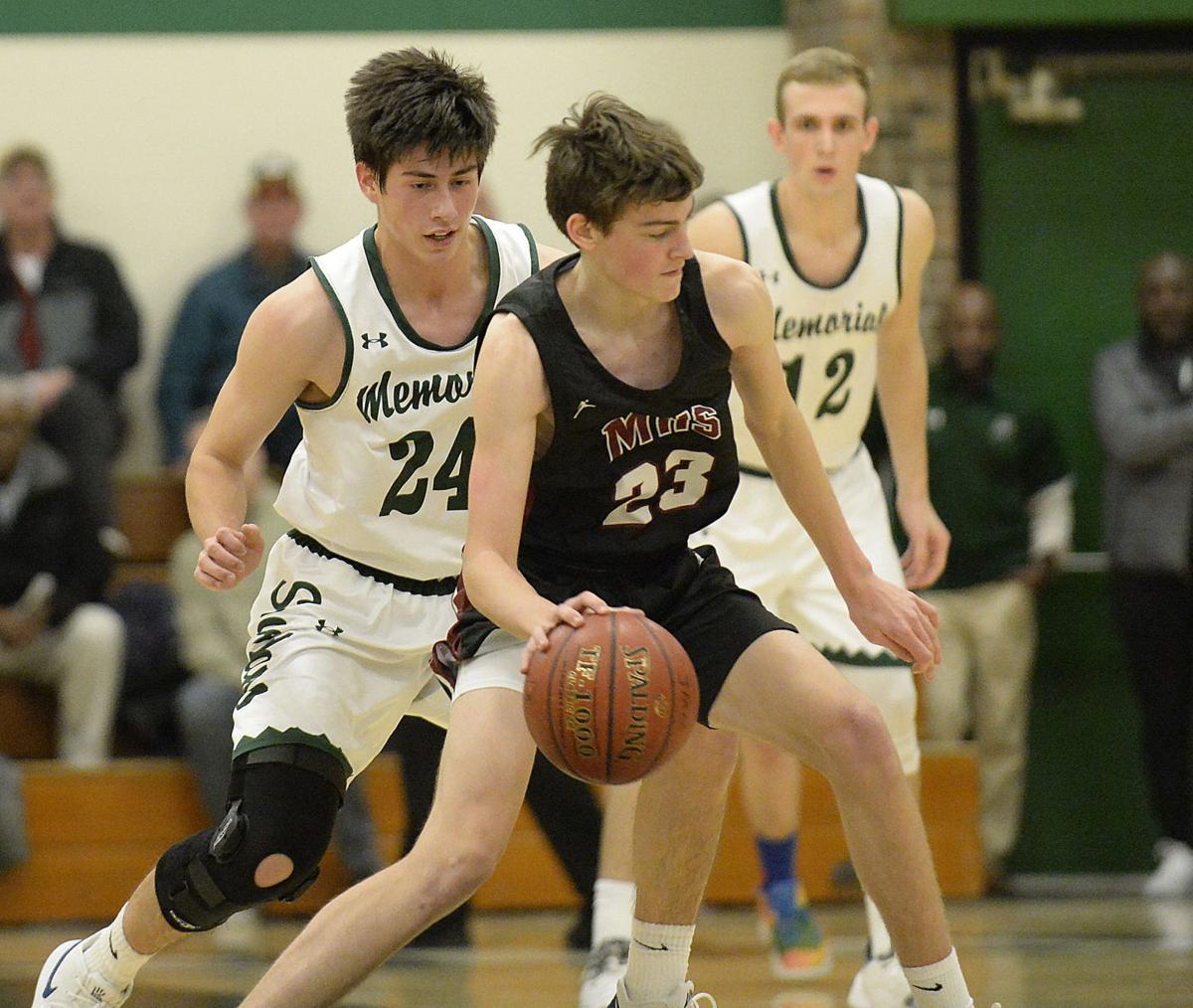 The Big Eight Conference has not had all of its member schools play a conference season since 2019.
Due to COVID-19 rules, Madison public schools haven't played in almost two years. And only one player remains from the 2019 all-conference teams.
With all the turnover that the Big Eight how will the conference play out?
The contenders
Madison La Follette: The last time the Lancers (23-1) were on the floor they soundly beat Waunakee by 26 points to advance to the Verona Sectional Final. The pandemic abruptly ended the rest of the WIAA postseason. Since then, all but three Lancers that season have graduated. The Lancers boast a talented, if inexperienced, backcourt with sophomore Quinton Lomack and junior Ahrman Lewis, who they will need to play well to repeat as Big Eight champs.
Madison East: The Purgolders (20-4) also won their 2019 Middleton Sectional matchup with Oconomowoc by 21. And just like the Lancers, they haven't played since. The Purgolders are going to be even more inexperienced, though. Only Habib Alidu-Ball remains from the last Madison East team that took the floor. 
Madison Memorial: The Spartans will field new players at every spot on their roster. But Memorial has a Division I talent in Braylen Blue — who has eight offers and has drawn interest from the University of Wisconsin, according to Rivals — and a history of success, having not finished below .500 this millennium.
The dark horses
Janesville Parker: The Vikings (18-9 last year) may have been the surprise of the region last season. Parker won a regional title and came two points shy of getting to a sectional final. Senior Jacob Naber (12.9 ppg), a 6-foot-7 forward, will be asked to even more this year with the graduations of Brenden Weis (17.1) and Robert DeLong (14.3) leaving the Vikings without their top two scorers. 
Madison West: The Regents have a few players back from their 2019-20 team. But can anyone step up individually or as a group to replace the production of Dayne Armwald, who averaged 22.6 points a game? If that happens, West has a chance to surprise one of the Big Eight's early favorites.
Middleton: With the turnover that some Madison-area public schools have seen, the Cardinals (4-7) have the luxury of experience. Some of the vets on the roster include Logan Raffel (13.4 ppg), Nick Meinholz (9.1) and Kaden Fosdick (8.5).
Janesville Craig: The Cougars went 9-15 last year and made the playoffs, one of the few teams in the conference to get a mostly complete season in. They lose top scorer Angelo Rizzo (21.1 ppg) but get back senior guards Damarcus DeValk (9.9), Marshaun Harriel (9.9) and Hayden Halverson (7.3).
The rest
Beloit Memorial: Although they are not a Madison, public school the Purple Knights did not play last season. In the 2019-20 season they finished with a 4-18 record, and all of their three top scorers — Jaden Bell (10.8 ppg), Azeez Ganiyu (10.2) and Kobe Chandler (9.2) — from that team are gone.
Verona: The Wildcats (5-6) return half of their roster that lost in a regional final last season. They made the regional final before losing to DeForest, and the top two scorers, Bennett Sherry (10.3 ppg) and Kolson Roddick (10.0), have graduated. But this was a team with balanced scoring that returns a handful of players that averaged seven or more points a game, including junior Gavin Farrell (8.7).
Sun Prairie: The Cardinals (5-6) lost Drew Houtakker (12.2 ppg) and Connor Carpenter (10.9 ppg) to graduation but return leading scorer Ben Olson (18.6), a 6-foot-5 wing.
Can't-miss games
Madison La Follette at Madison East, Dec. 2: The first game on the Lancers schedule gives them a chance to avenge their only loss in 2019. In that season the Lancers and Purgolders finished as the top two teams in the Big Eight, with the Lancers winning the conference outright.  
Middleton at Sun Prairie, Jan.13: Both Cardinals teams are in the same boat, finishing just below .500. The year prior, in a full season, both teams finished in the middle of the pack in the Big Eight. This matchup could set the tone for the victor in the second half of the season.
Madison La Follette at Madison Memorial, Feb. 4: This late-season matchup between the Lancers and Spartans may have major implications for the Big Eight. At this point in the season both of these teams will have a solid understanding of who they are. If these teams play up to their potential this may be a conference decider.
Boys basketball preview: D-I prospect Braylen Blue highlights intriguing list of Big Eight's 10 players to know
Jacob Naber, sr., F, Janesville Parker
The 6-foot-7 senior is returning to a Parker team that saw some success last season, winning a Division 1 regional title. Naber finished with 13 points and almost nine rebounds per game for the Vikings. This season, with the two leading scorers having graduated in the spring, Naber will have more responsibility.
Massi Malterer, sr., G, Madison East
The 6-2 guard only saw seven minutes of action, scoring three points, in 2019-20 before the pandemic shut down the season. But coaches in the Big Eight respect his ability to score. He does most of his damage penetrating to the rim, but has shown off a jumper against AAU competition. He's one of the more intriguing, unknown commodities in the conference as the season starts.
Habib Alidu-Ball, jr., C, Madison East
Alidu-Ball is also one of the few holdovers from the talented 2019-20 Purgolder team that won the Middleton Sectional semifinal over Oconomowoc. He saw 11 minutes of action and scored one point as a freshman that season. The 6-6 center has the size to step in and anchor a defense, which the Purgolders will certainly take.
Clevon Easton, fr., G/F, Madison East
Easton has impressed coaches early on at East and looks like a young breakout candidate. He's an athletic wing with room to grow and will have the time to do so with Malterer and Alidu-Ball expected to lead the Purgolders.
Ahrman Lewis, jr., G, Madison La Follette
Lewis, like teammate Quinton Lomack (more on him shortly), has not played varsity basketball yet for La Follette, which went 23-1 two years ago and won its sectional semifinal over Waunakee before the season was canceled. Five of that team's top six scorers have since graduated, leaving an opening for the Lewis-Lomack backcourt to provide much-needed playmaking. Both players have impressed in AAU and other events over the summer.
Quinton Lomack, so., G, Madison La Follette
The 6-2 sophomore has impressed coaches in the Big Eight in events he's played in over the summer, like his backcourt running mate. With big Juck Riak (7.6 ppg) the only notable scorer back from the 2019-20 squad, La Follette has a desperate need for guards to step up. Lomack and Lewis could provide that.
Braylen Blue, jr., G, Madison Memorial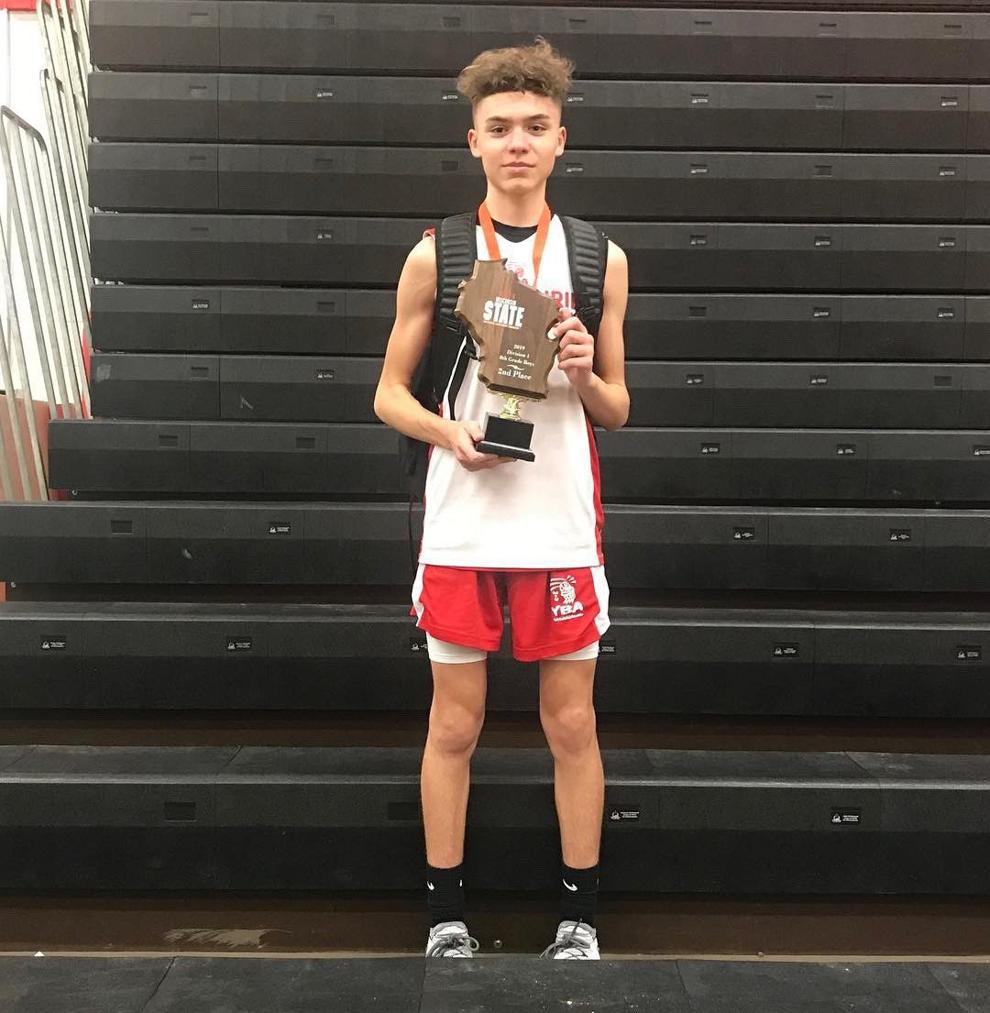 The 6-4 guard has left an impression on coaches who have seen Blue play even though he has yet to log a varsity minute. Those coaches aren't just high school and AAU coaches. College coaches have liked his game as well. Blue has picked up offers from Division I programs like Arizona State, UW-Milwaukee and Murray State.
Kaden Fosdick, jr., F, Middleton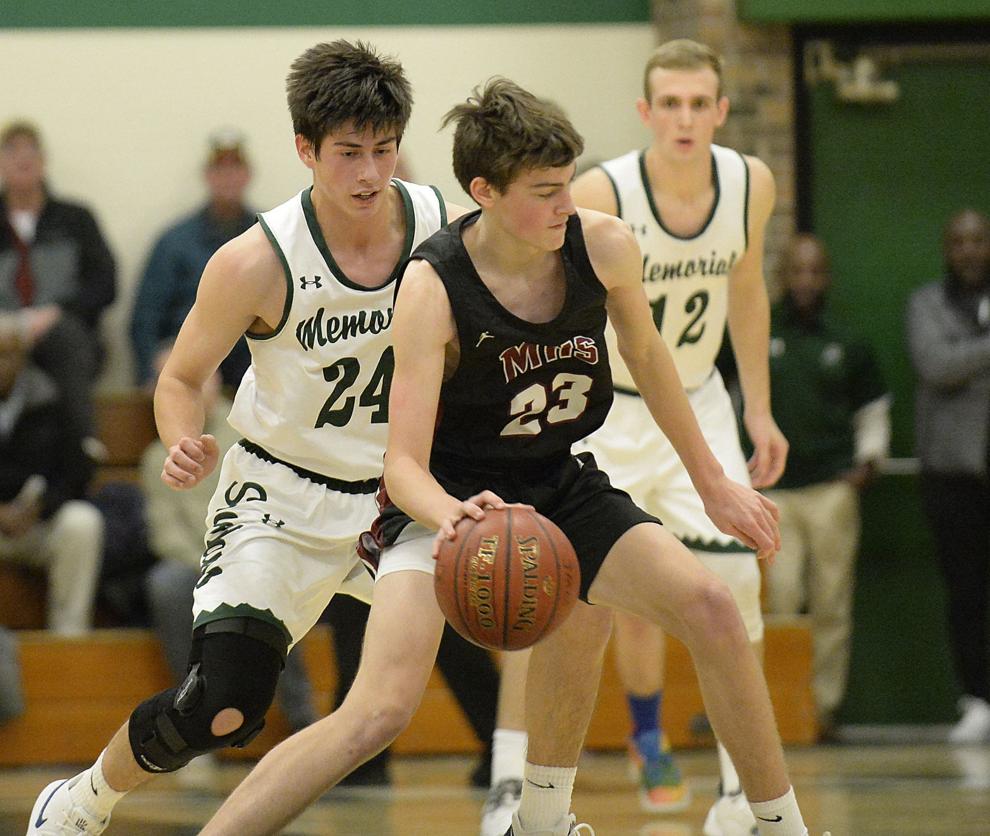 Fosdick began his varsity career averaging more than eight points per game and was the Cardinals' third-leading scorer at 8.5 points per game. The 6-5 junior showed his athletic ability during the Cardinals boys volleyball season. His size and athleticism will be crucial to helping the Cardinals in the paint.
Logan Raffel, sr., G, Middleton
The 5-foot-11 senior led the Cardinals in scoring last season with 13.4 points per game, including a season-high 29 points against Monroe. The top returning 3-point shooter (10 made 3s a year ago), his presence will help stretch the floor for other top scorers like Fosdick and senior guard Nick Meinholz (9.1 ppg). Raffel is part of a deep senior class; in fact, Middleton's roster, according to Wissports.net, includes only seniors and juniors.
Ben Olson, sr., G/F, Sun Prairie
Olson is coming off an impressive junior season where he scored 18.6 points per game for the Cardinals, which makes him the top returning scorer in the conference after Janesville Craig's Angelo Rizzo (21.1) graduated in the spring. The 6-5 Olson improved his scoring output by eight points between his sophomore and junior years. Drew Houtakker (12.2 ppg) and Connor Carpenter (10.9) are both graduated, leaving Olson to take on more of a leadership role on the court.