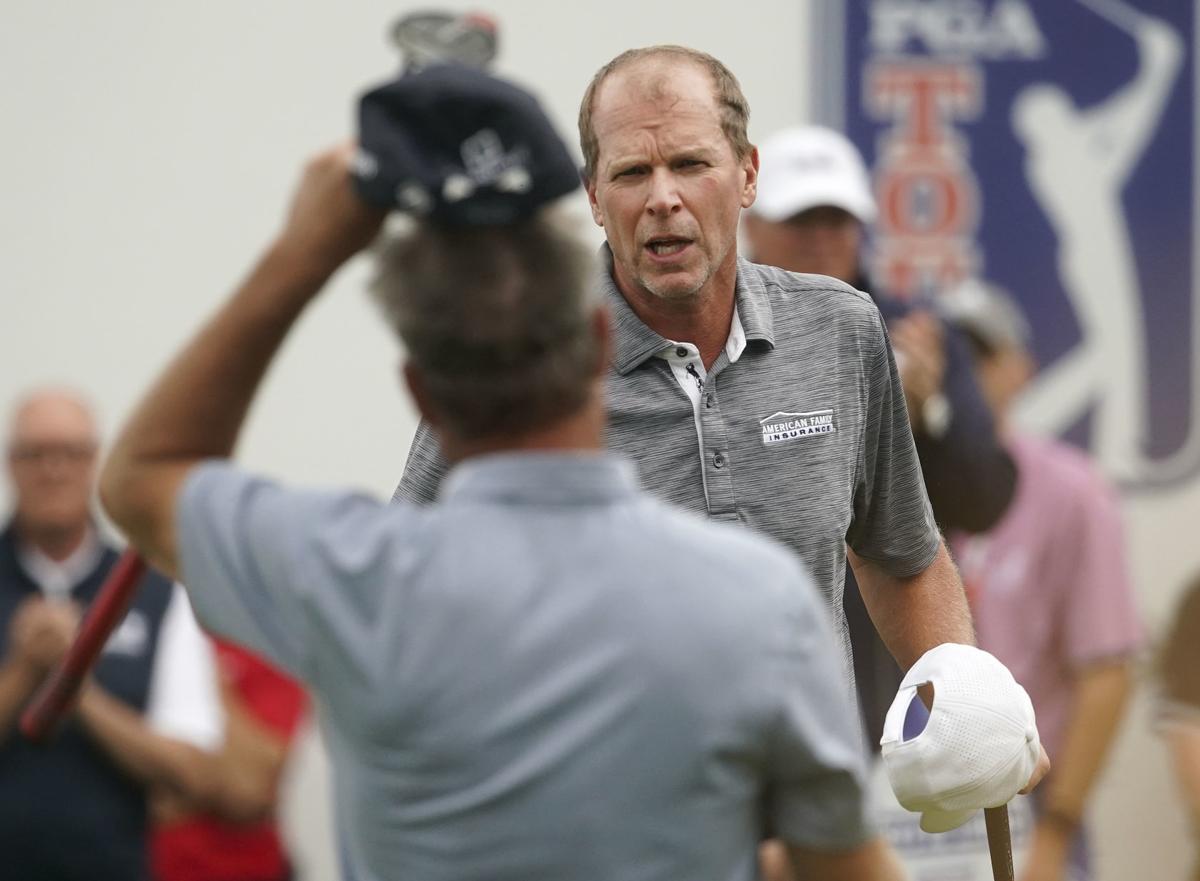 The American Family Insurance Championship will postpone due to the COVID-19 coronavirus pandemic.
After Friday's announcement that University of Wisconsin facilities — including University Ridge Golf Course where the tournament is held — would be closed to non-essential personnel until June 30, the tournament confirmed that it and the events would not be held May 30 through June 7 as originally planned.
"We have been working closely alongside the PGA TOUR with the joint understanding the 2020 American Family Insurance Championship would not be held during its scheduled dates of May 30 – June 7. The health and safety of fans, sponsors, volunteers, employees, competitors and all associated with the event will continue to be our number one priority," a release from the tournament read.
The tournament said more information would be released next week regarding rescheduling the tournament and charity events connected to it.
Last week, tournament host and Madison resident Steve Stricker said in an interview on ESPN Wisconsin that postponing was the "best-case scenario."
"I think we're thinking we owe it to the community (to still play the tournament) — especially if it's going to be safe. That's obviously our first goal, to make sure that everybody's going to be safe. We don't want to put anybody in harm's way. We want to make sure we do the right thing. But we also want to put on this event to help the community. We've got to get back to some sort of normalcy at some point, right? We can't just let this go on forever. But safety is our first thing and we want to make sure it's going to be safe to put it on," Stricker said.
Earlier this week, the PGA Tour announced new dates for a number of major tournaments, including the PGA Championship and The Masters. The U.S. Open — which was set for late June and a reason that the American Family Insurance Championship moved to early June — is slated to begin Sept. 17, the PGA Championship is set to start Aug. 6 and The Masters is supposed to begin Nov. 12.
That gives the American Family Insurance Championship, a PGA Tour Champions tour event that started in 2016, a window in July and August to hold its events without losing players to other major tournaments.
Late last week, American Family Insurance announced donations of $6.8 million to support COVID-19 pandemic relief, including $50,000 for a Dane County-based relief effort.
The funding — raised in conjunction with the business' group companies, the American Family Insurance Dreams Foundation and the Steve Stricker American Family Insurance Foundation — will go to relief efforts in cities around the country, including Boston, Denver, Minneapolis and St. Louis.
Shelley K. Mesch and Jason Wilde contributed to this report.