Mike Weir can't help but reminisce this week.
He's set to play in the American Family Insurance Championship, a PGA Tour Champions event at University Ridge Golf Course, and he feels good about how he's playing of late. He's had four top-five finishes in his past six tournaments and he's sitting sixth in the Charles Schwab Cup standings.
But he spent part of his news conference Wednesday talking about his start in pro golf — years in which he, tournament host and competitor Steve Stricker and defending champion Jerry Kelly were just figuring things out.
"I remember playing Q-school with Jerry back, boy, this was in the early '90s," Weir said.
"I think we first met, we played in Fort Ord in California at the second stage of Q-School, we got paired together and hit it off. We both love sports and hockey in particular. So we had that commonality. And then Steve, I played with Steve on the Canadian Tour back in our early days, cutting our teeth in professional golf on the Canadian Tour. Steve got out there a little earlier than I did and had great success. They're both great guys and represent the game in such a great way and the community here in Madison."
Weir's sense of camaraderie is shared by many on the Champions Tour. With all players being 50 or older, there are decades of shared plane rides, hotel stays and golf shots to bind them.
Players' relationships with Stricker is a significant reason why the tournament is able to attract such a deep field, including Weir for the first time after he turned 50 last May.
"It's a blessing, really, to think that in our 50s that we're still competing and we carried the friendships through all those years," Weir said. "I feel like all of us guys on the Champions Tour are … we're grateful that we have this and we can still compete and keep those friendships going. It's really, really special."
Jim Furyk, another of Stricker's longtime friends, will be taking a lot of mental notes this weekend as he plays in the event for the first time.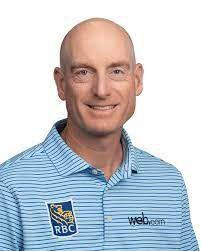 Of course, some of those notes will be on how he needs to approach a hole or a shot, but most of those thoughts will be on how the tournament is set up outside the ropes. He's getting set to launch a tournament of his own in Jacksonville, Florida, and he wants to learn from his friend Stricker how to create an event popular with both players and fans.
"I've reached out to a lot of players on this tour and asked them, 'What are their favorite events, which are the ones that you get excited about playing? Let's take the majors out, go.' And this event is always one of the first ones, if not the first one, mentioned," Furyk said. "So a lot of that has to do with Steve and respect that he has from other players, but also they talk about … it has a big feel, it gets a lot of support from the community, a lot of fans.
"We're kind of a little bit of a traveling circus, we're all at every event and we get to know each other really well."
Stricker said last month that his intent with the AmFam was to create a first-class event, and players have endorsed the tournament as one to ensure is on their friends' calendars.
The field will be competitive when play begins at 9 a.m. Friday — Furyk said players want to put on a good show for the fans and reward their patronage with an exciting tournament. But there's a sense of pulling for each other down the stretch that's not always present on other tours.
"When we were younger and 25 years old, everyone was trying to kind of make a name for himself and try to scratch out a piece of history with their name on it. It was our livelihood," Furyk said.
"As a 25-year-old, you felt that pressure. So I guess I was probably a little bit more businesslike and probably not aware of my surroundings as much. Didn't quite understand … the entire surround of a golf tournament and what made it go and work. I think for the guys out here now over 50, it's a little bit of a second lease on life, another chance to stay competitive. We all enjoy getting in the hunt trying to win golf tournaments, so it gives us opportunities to do that again, but I think you're a little bit more aware of your surroundings."
Ernie Els, a four-time major winner who's won two Champions Tour events, is a first-time AmFam participant as well. He's paired in the first round with Retief Goosen, his countryman from South Africa, and Weir, whom he's been playing with and against for decades.
Much of the golf world has been intrigued — or annoyed — by the ongoing snipes between top stars Bryson DeChambeau and Brooks Koepka over the past month. Els said there's always been rivalries on the PGA Tour and not everyone is going to get along, but he finds a good balance in players' desire to win and fellowship on the Champions Tour.
"Obviously, our competitive spirit is totally there," Els said. "The guys do not like playing poorly and the guys out there are working on their games, but we've kind of grew up together. As I just mentioned, Retief (Goosen), myself, Mike, we've known each other 20, 30, even 40 years in some cases. We know each other, we've been around each other, we've traveled together, in a lot of instances we've helped each other on our games or even personal stuff.
"But make no mistake, when the bell goes, everybody wants to win for themselves. That competitive spirit and drive is totally there each and every player, but we're playing it in, I believe, in the right spirit."
Extension through 2027
Officials from AmFam, the PGA Tour Champions and Stricker gathered Wednesday to announce the tournament was extended as a PGA Tour Champions event through 2027, and that University Ridge Golf Course would continue being its site. The seven-year extension begins with this year's event, which runs Friday-Sunday.
The original agreement between AmFam and the PGA Tour Champions was set to expire this year, but representatives from the tournament and the tour said an extension was essentially a done deal early last year. When last year's event was canceled due to COVID-19, the group delayed an announcement.
Officials from both sides said they're confident the tournament will continue growing and another extension beyond 2027 will occur.
---