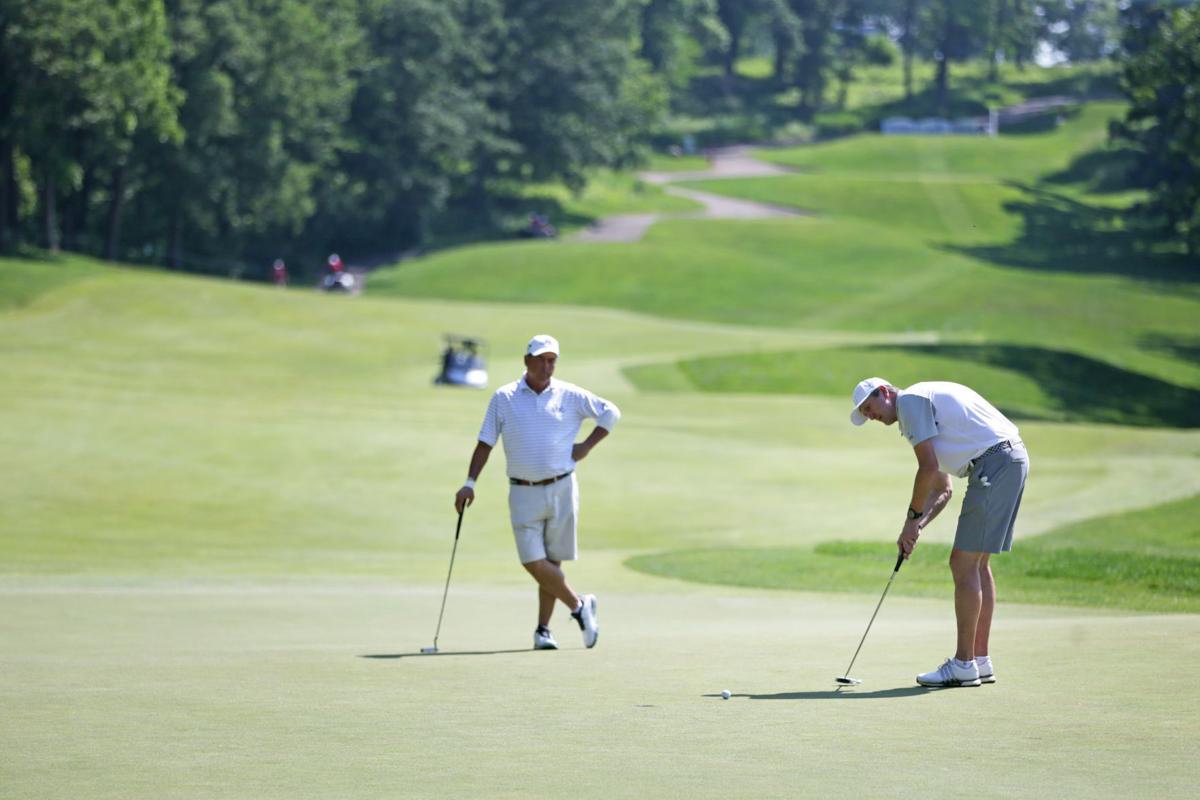 The details of their first meeting are hazy.
More than 40 years and countless interactions have occurred since, through which a deep friendship has formed. But the first time Steve Stricker remembers meeting Andy North, one of his idols in professional golf, was at a clinic in Stevens Point for the state junior championship.
"I want to say he had a broken arm or had some sort of surgery," Stricker said about meeting North. "I want to say he was (swinging) one-handed."
North can't remember the circumstances but knows it was the first time he met Stricker and Jerry Kelly, both of whom were teenagers at the time. That trio has been reunited this week at the American Family Insurance Championship at University Ridge Golf Course, where they're simultaneously friends, competitors and forward-facing ambassadors for Wisconsin golf.
Stricker serves as the PGA Tour Champions tournament's host and Kelly is its defending champion. Two-time U.S. Open winner North is one of 81 players in the field, and he's marking a milestone by playing in a PGA event in his sixth decade.
"Andy was the man that we all looked up to in Wisconsin as a junior golfer," Stricker said.
"Andy's been there, for me and Jerry, our entire careers. I can remember before I even got on Tour, having a chance to win up at Glen Abbey (Ontario), and Andy was doing TV for ESPN at the time. I was right in contention, not even having a Tour card at the time, and Andy was literally pulling for me all the way down every fairway. … I'm choking my guts out and he's right there calming me down and giving me a lot of insight. Just being there as a friend.
"And then obviously as we've gotten older, and our families are close, we love Susan to death and their kids. And it's been a great relationship and one that I treasure a lot. And it's something that I've always, always looked up to Andy, what he stands for, not only in the game of golf, but as a person and as a family man."
North, through a wide smile, thanked his pal for the compliment.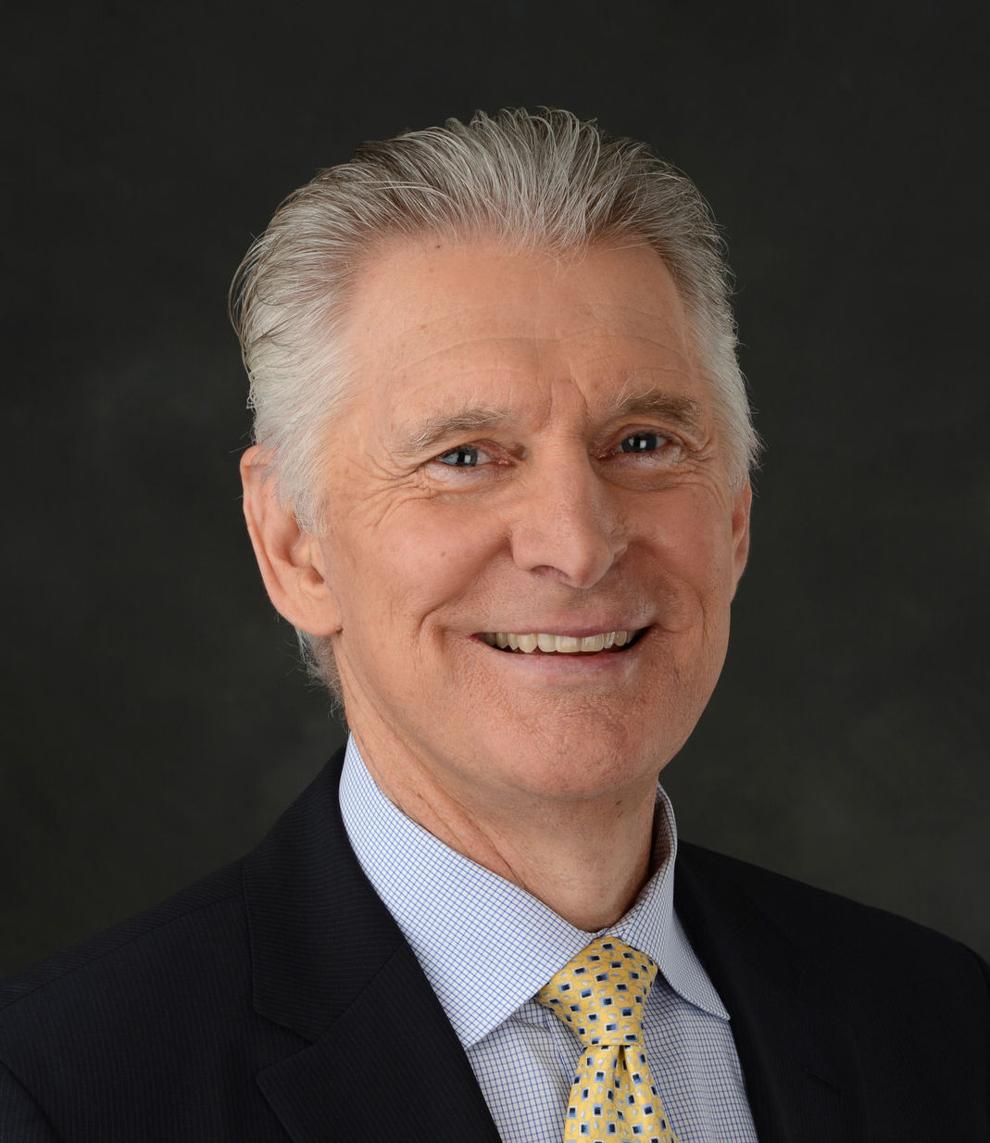 "That was read exactly as I wrote it, thank you very much," he said.
North made sure to add the respect and admiration Stricker feels is reciprocated and that he's been proud to watch Stricker and Kelly battle through difficult times in their careers, especially when Stricker lost his Tour card in 2004. Stricker refocused and won back-to-back comeback player of the year awards in 2006 and 2007.
"To see how Steve and Jerry fought through so many different adversities to get to this point and have done so many amazing things and won so many events, but have really carried the torch forward," North said.
"I think that the thing with Steve is, you get off to a nice start in a career and things are going really, really well. And then you have some adversities in the middle of that career and you're able to find a way to just fight your way back to being a better player than you were early on in your career. Those are big things."
The AmFam is the first large-scale sporting event in the Madison area since the COVID-19 pandemic took hold last March. Organizers increased the capacity this weekend at University Ridge to 7,500 per day, and tickets are nearly sold out, but some are still available at amfamchampionship.com. Stricker and North have been at the forefront of encouraging players to enter the tournament and raising money for the charities supported by it.
It marks the first of a busy summer of golf events in the state, with the Ryder Cup set for Sept. 24-26 at Whistling Straits in Sheboygan. Stricker is the captain of the U.S. Ryder Cup team while also competing on both the PGA Tour and PGA Champions circuits.
"I enjoy being busy," Stricker said. "You can ask my kids, my wife, I'm busy all the time. I would rather have it that way than sitting at home on the couch. I don't do well doing that."
His focus has been on his own play, which has been solid of late, particularly on the Champions Tour. Stricker has three top-three finishes in 2021, including a win at the Chubb Classic in April and a second-place finish in a playoff at the Regions Tradition in early May.
North has been in a similar situation before — he represented the U.S. Ryder Cup team in 1985, the year he won his second U.S. Open.
"I think sometimes your safe haven is the golf course. A lot of the stuff goes on 24 hours a day and the one place you can get away from it is you get out in between the ropes," North said.
"Steve has done a great job keeping golf near the top of his priority list. That's one of the things that really changes in most guys is they get involved in other things that (golf) gets pushed down, and all of a sudden it's the fourth or fifth. And if it's fourth or fifth, you're not going to beat anybody. It needs to stay somewhere near the top of your priorities."
Even this weekend, Stricker said he'll be keeping close tabs on how the Ryder Cup points list is shaping up and potential matchups. Stricker is trying to turn the tide for a U.S. team that has lost four of the past five Ryder competitions and seven of the past nine.
"I've always been OK with kind of compartmentalizing things, and ... being busy, I guess, and just trying to handle that," he said. "And this is something I enjoy doing. It's all golf related and it's a lot of really cool things to be involved in. So right now it's all good. It'll be a little bit more stressful, I think, as the year goes on, but it's a good kind of stress and one that I'm looking forward to."
---