GREEN BAY — The Green Bay Packers are on the free-agency board — though their additions aren't the big-splash signings that, say, might take the focus off four-time NFL MVP quarterback Aaron Rodgers impending departure.
The Packers added veteran safety Tarvarius Moore on a one-year deal from the San Francisco 49ers — a step toward remaking the safety position after being plagued by inconsistent play there last season — and long-snapper Matt Orzech to compete with incumbent Jack Coco.
They also re-signed veteran safety Rudy Ford to a one-year, $2.5 million deal that gives them another option at the safety spot.
The 6-foot-1, 200-pound Moore, who entered the league as a third-round pick out of Southern Mississippi by the 49ers, made 13 starts in 61 games during his first five NFL seasons, registering 87 tackles (63 solo), six passes defensed, two forced fumbles and a fumble recovery.
Moore also has 26 career tackles on special teams and figures to contribute there under coordinator Rich Bisaccia.
Veteran safety and defensive captain Adrian Amos, who started all 66 regular-season games during his four seasons with the Packers, is a free agent, as is safety/special-teams ace Dallin Leavitt.
Darnell Savage, a 2019 first-round pick who was benched last season in favor of Ford before regaining his starting job, will have plenty to prove in 2023 after the Packers gave him the fifth-year option for this coming season.
Ford, who had spent most of his time on special teams early in the year, started a career-high six games and registered three interceptions last season when he got the opportunity to replace Savage.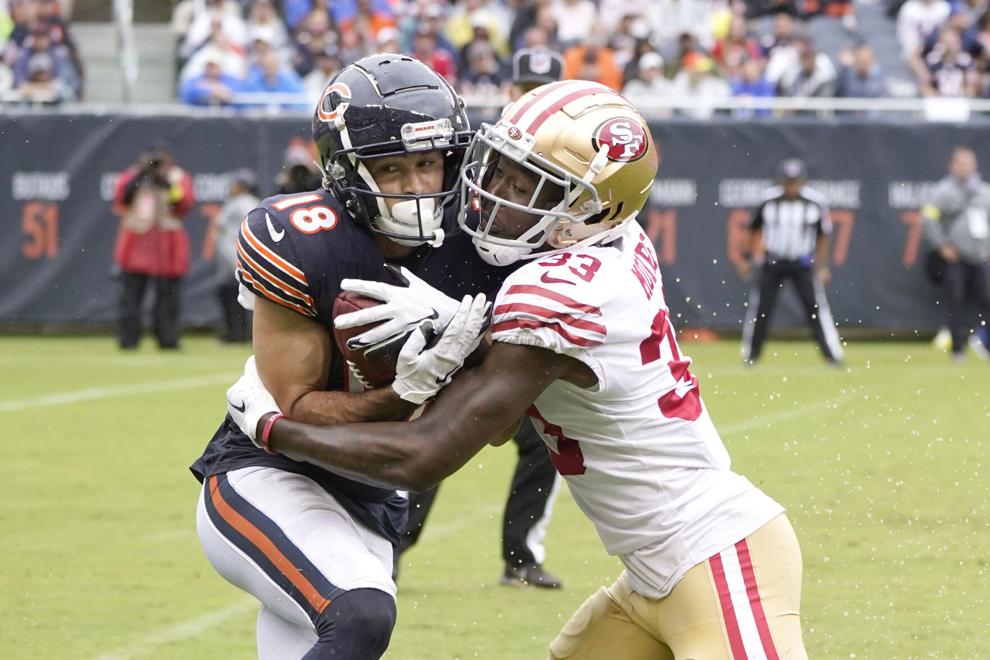 Moore, who missed all of the 2021 season with a torn Achilles' tendon, played almost exclusively on special teams last year and doesn't have an interception in his career. But he could be an option for one of the safety spots, especially if the team brings back Amos.
The 6-3, 245-pound Orzech snapped for the Los Angeles Rams the past two seasons, including in the Rams' Super Bowl LVI championship.
Before that, Orzech caught on with the Baltimore Ravens in 2019 after going undrafted out of Azusa Pacific. Cut by the Ravens, he snapped for the Jacksonville Jaguars in all 16 games that year after the Jaguars claimed him on waivers.
Orzech spent time on the Miami Dolphins and Tennessee Titans' practice squads in 2020 before joining the Rams.
The Packers have now retained Ford and cornerback/kick returner Keisean Nixon (one year, $4 million) so far in free agency.
Lowry departs
The Packers lost yet another free agent — and another defensive lineman — when defensive end Dean Lowry signed a two-year, $8.5 million deal with the rival Minnesota Vikings.
Lowry, a fifth-round pick from Northwestern back in 2016, played in 122 games (including 11 postseason games) during his seven seasons with the Packers, recording 252 tackles, 15.5 sacks, 16 pass breakups, 34 quarterback hits, one interception, four fumble recoveries and a defensive touchdown.
Lowry becomes the fourth free agent to leave the Packers so far this offseason, joining fellow defensive lineman Jarran Reed (two years, $10.8 million deal with the Seattle Seahawks); wide receiver Allen Lazard (four years, $44 million deal with the New York Jets); and tight end Robert Tonyan (one-year deal with the Chicago Bears).
Photos: Packers' 2022 season in pictures
Check out photo galleries from every game of the Green Bay Packers' 2022 season, starting with training camp and preseason play.