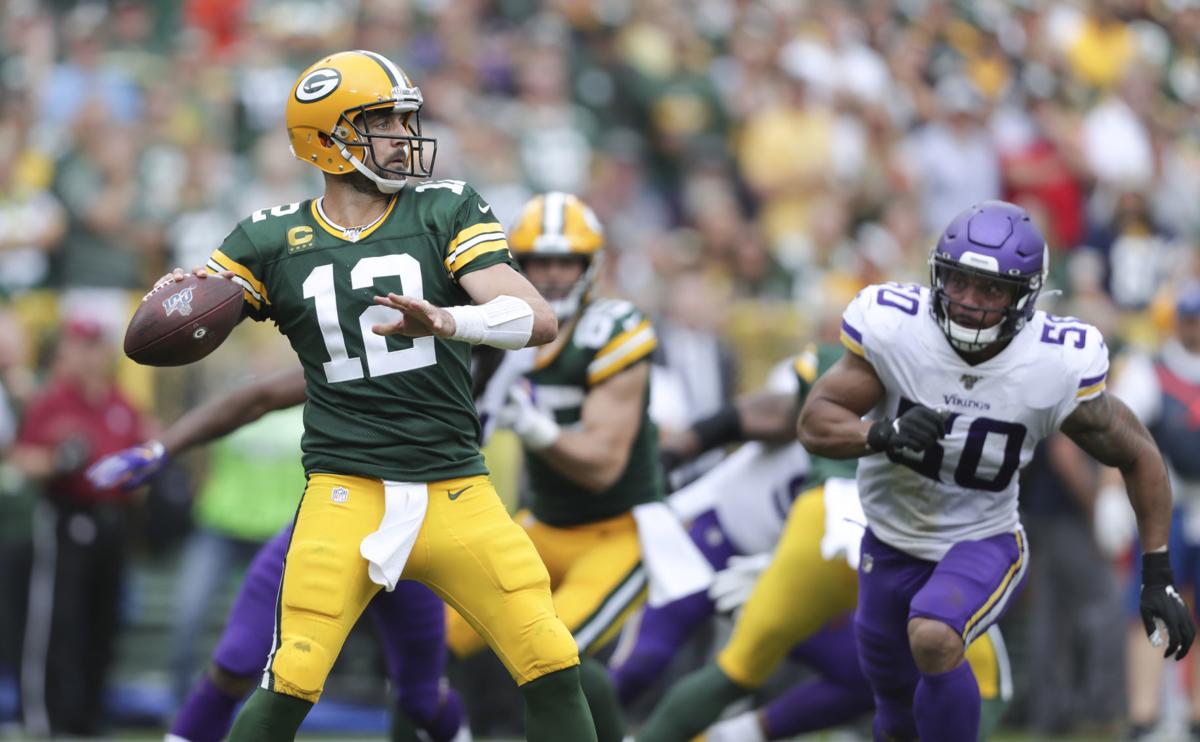 The Vikings have a more-talented roster than the Packers. Mike Zimmer's club will be a solid favorite when the teams play on Dec. 23 in the ZygiDome, in the 15th game on the schedule.
This does not change the fact the Vikings need help from one of three unimpressive teams to take away the NFC North title from the Packers and thus claim a home playoff game.
The Packers are 9-3 with a 3-0 record in the division. The Vikings are 8-4 with a 1-2 record in the division. Give the Packers that loss in the Minneapolis rematch and, if both teams finish 12-4, the Packers win the tie-breaker with a 5-1 division record compared to 4-2 for the Vikings.
You have free articles remaining.
Now, Mike Zimmer could pull a P.J. Fleck ("We're Big Ten West co-champions!'') and proudly declare the Vikings to be NFC North co-champions, but it still would mean going on the road for a first-round playoff game.
It wouldn't be so much the challenge faced — with that road game likely to be either at Green Bay (winnable) or at Dallas (ultra winnable), but it would create the grind of needing three road victories for a Super Bowl run.
Yeah, life would be much-better if the Vikings could get assistance from a Packers opponent. The next two games are at Lambeau Field — Washington and Chicago — and then Green Bay's schedule winds up at Minnesota and Detroit.
I'd go with Chicago as having best shot to give the Packers a required second loss. Of course, a victory like that might put enough life into the underachieving Bears to decide to bring some energy to the regular-season finale at the ZygiDome, and to see if they can get the Vikings to choke again.
As opposed to the 2018 season, the Vikings could lose two of the last four and still have a high likelihood of reaching the playoffs. The only team chasing them for the second wild-card is the 7-5 Rams, and L.A. has games remaining with the Seahawks, the 49ers and at Dallas (down, but desperate).