GREEN BAY — Somehow, amid the chaos that comes with having five kids all in different activities — school, soccer, gymnastics, dance, football, you name it — Mason and Molly Crosby always find time at night to chat. Whether it's a recap of their day or planning the next day's schedule or more in-depth conversations, the Green Bay Packers veteran kicker and his wife always make the time.
During the first few weeks of training camp — including when Crosby was sidelined by a mild calf strain in his right (kicking) leg — the work-related conversations have, for the first time in a long time, included the possibility that Crosby's run as the Packers' kicker, a job he's held since the team drafted him in 2007, could come to an end.
Not only did the Packers bring in competition for him by claiming Sam Ficken on waivers this spring, but the St. Paul Pioneer Press reported last week that the Packers were among the teams who tried to acquire Baltimore Ravens backup kicker Kaare Vedvik before the Minnesota Vikings traded a 2020 fifth-round pick to get him.
For Crosby, who will turn 35 two days before the Sept. 5 season opener against the Chicago Bears at Soldier Field, the conversations with Molly have been confirmation to keep doing what his approach has always been: Don't get distracted by things you can't do anything about.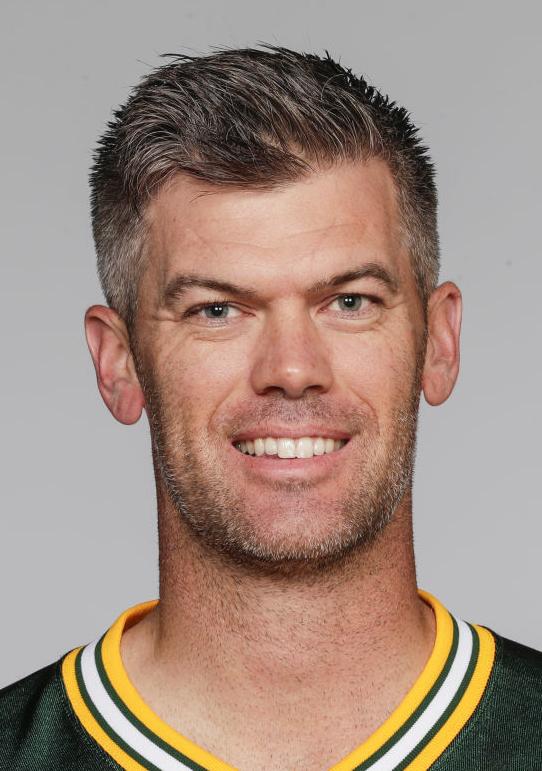 "I talk about this all the time with Molly at home when we sit and talk at night: I control my controllables," Crosby said before the Packers departed on their Canadian road trip to face the Oakland Raiders on Thursday night at IG Field in Winnipeg, Manitoba.
"I feel like the only thing I can do is go out on the field every day, make my kicks, do my job consistently every day. Whatever decisions are made at that final moment, I'll know that I laid it all out there. Whether I'm here or not."
So far, the approach is working. By unofficial count, Crosby has made 16 of his 17 field goal attempts in practice since returning from the calf injury (94.1%). He also made his only in-game attempt, a 43-yarder at Baltimore last week.
"He's come back and kicked the ball really well. He's getting good ball rotation, elevation," Packers special teams coordinator Shawn Mennenga said. "We've been really happy and pleased with his progress so far."
The 27-year-old Ficken, meanwhile, handled all the kicks for the first two weeks and is unofficially 34 of 42 in practice (81.0%), including a Family Night-ending 63-yarder. He made his only preseason attempt, too, connecting from 41 yards last week. Since Crosby's return, Ficken has gone 15 of 17 (88.2%) in practice.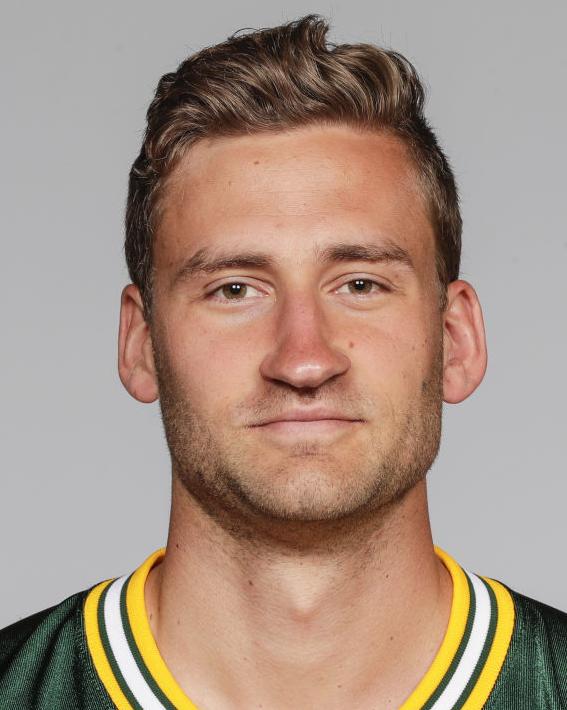 Ficken is trying to break through into the NFL after brief stints with the Los Angeles Rams the past two years, when he made 3 of 6 regular-season field goal attempts and 14 of 15 extra points in four games. Ficken was 2 for 2 on field goal attempts and made his only extra point during the 2017 playoffs.
The difference could come down to cost. Ficken is on a one-year, $495,000 minimum-salary deal; Crosby is in the final year of a four-year, $16.1 million deal that will pay him a $3.2 million base salary this season. According to Spotrac, his $4.85 million salary-cap number is the highest of any kicker in the NFL — just ahead of Baltimore's Justin Tucker ($4.696 million) and Pittsburgh's Chris Boswell ($4.2 million).
"I feel like I'm hitting the ball really well," said Crosby, who also has seemed more comfortable with long-snapper Hunter Bradley and holder JK Scott, both of whom were rookies last year. "I kind of gave myself that first week to really get back into the rhythm of the operation and all that. Through that time (on the non-football injury list), I couldn't kick off the snap-and-hold, I was just doing it by myself. So I just gave myself a little time to get that timing back and make sure I was there.
"Now I feel like I'm getting really close to being fully where I want to be. My steps are going in the right direction."
Crosby opened the door for competition with one bad game and some critical misses last season. Although his numbers last year weren't far off from his career averages — he finished 30 of 37 on field goals (81.1%), and four of those seven misses came in team's 31-23 loss at Detroit on Oct. 5 — he still struggled enough to convince general manager Brian Gutekunst to bring in Ficken to compete.
Crosby said he was bothered by his showing in Detroit, especially since he was kicking indoors at Ford Field, but that the game was easier to move on from because it could be chalked up to one bad day. The kicks that bothered him more were the ones in critical moments in three games the Packers could have won: He missed a 52-yarder at the end of regulation in a 29-29 tie with Minnesota on Sept. 16; he missed a 47-yard first-quarter attempt in a 27-24 Nov. 15 loss at Seattle; and he missed a 49-yarder on the final play of a 20-17 loss to the Arizona Cardinals on Dec. 2 that would have tied the game. After the miss, coach Mike McCarthy was fired with four games remaining in the season.
"The disappointment honestly is the situational stuff. Those are ones I really took a harder look at than even the Detroit game," Crosby said. "The Detroit game was, in my mind, one entity. Look at it as what it was, flush it and move on.
"I know I'm capable of making all those (other) kicks and being successful in those situations. It's disappointing to look at, if Detroit had gone differently, I'd have been about 90 percent. But the situational things are things I have to come through on and make.
"I know I'm capable of doing that and have done that for a long time — and I plan on continuing to do that."
Given the cautionary tales Gutekunst has seen within the Packers' own division with the Vikings' and Bears' issues at the position, it seems dangerous to risk similar issues just to cut costs. Plus, while Ted Thompson was the GM at the time, the Packers stuck with Crosby after a disastrous 2012 season and were rewarded for their patience with Crosby's best year in 2013.
There's also this: With the Bears still searching for reliability, if the Packers did decide to move on from Crosby at the end of camp, they'd likely have to find a trade partner. Because if they cut him, the Bears would almost certainly snap him up and Crosby would be kicking against his former team on opening night.
"I feel really good with where I'm at," Crosby said. "I don't feel like the Packers are a knee-jerk-reaction type team. In my history here, they are very thoughtful and make decisions that are best for the team.
"I'm going to do my job and be the best version of myself so that I can help this team win whenever that time comes. For me, all that outside things that are happening are not in my control. I lock in to myself and make sure I'm taking care of that."