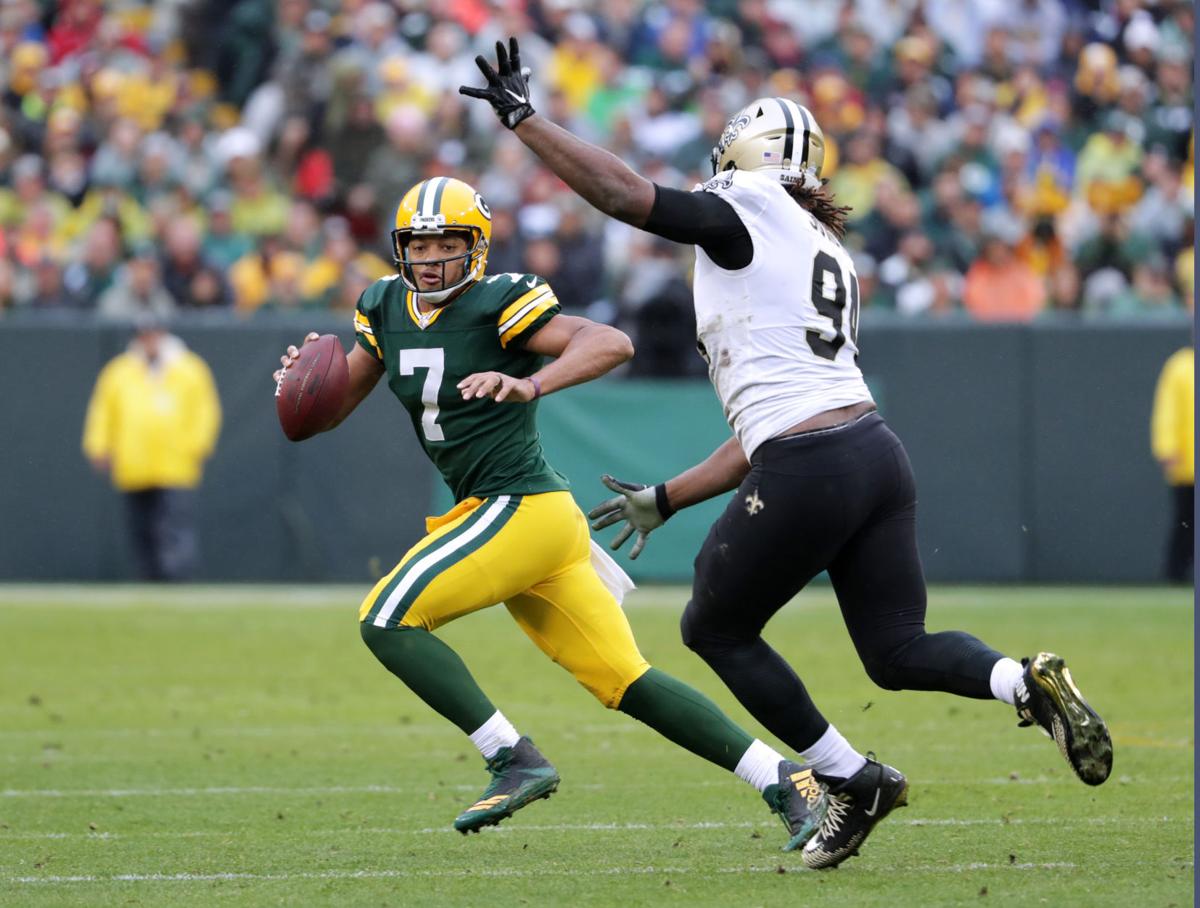 Offense: D-
Brett Hundley was better running than passing in his starting debut, though he really wasn't asked to throw downfield. With a conservative game plan, Jordy Nelson, Randall Cobb and Davante Adams totaled 40 yards on five catches. Aaron Jones made great cuts and showed power en route to 131 yards rushing.
Defense: D+
Damarious Randall and Davon House were in perfect position on their interceptions. The pass-rushers had a hard time getting to quick-throwing Drew Brees and the veteran nickel-and-dimed the Packers to death. Kevin King got caught peeking at the quarterback on a Saints touchdown pass in the third quarter.
You have free articles remaining.
Special teams: D
New Orleans got a running start at erasing Green Bay's lead by returning the second-half kickoff for 39 yards. In what was a huge play at the time, Kenny Clark blocked an extra point. Jamaal Williams' holding penalty cost Green Bay 30 yards afer a long Trevor Davis kickoff return in the fourth quarter.
Coaching: D-
Mike McCarthy finally decided to start Jones at running back, but on two third-and-1s in the first quarter he didn't run Jones either time. At some point, McCarthy had to let Hundley throw the ball downfield. He never did. The confused defense had only 10 men on the field for Mark Ingram's touchdown run.
Overall: D
The Packers held a 14-7 lead at halftime, but the offense put up only three points and the defense couldn't get off the field in the second half. With the injured cornerbacks and offensive tackles back on the field, Green Bay should have put up a better fight for 60 minutes. Instead, it collapsed after halftime.