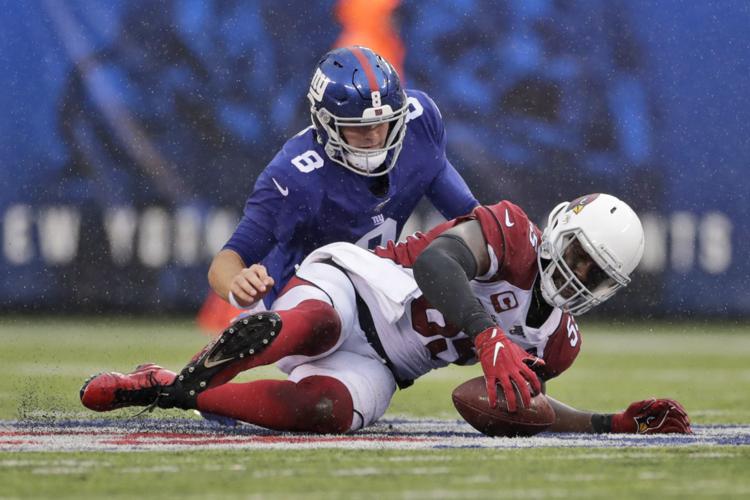 The Packers' three losses this season all share one impossible-to-miss thing in common: Their defense failed to generate a turnover in those three games. In fact, there's only been one other game this season in which the Packers failed to get a takeaway — their Oct. 14 victory over Detroit. Otherwise, it's been a simple equation: No takeaways equals defeat.
"I say it over and over again: It's the No. 1 statistic between winning and losing," veteran cornerback Tramon Williams said at midweek.
Fortunately for the Packers in the wake of their turnover-less 37-8 blowout loss to the San Francisco 49ers last week, they get to face Giants quarterback Daniel Jones (above), who has been a turnover machine this season. The rookie first-round pick has thrown eight interceptions and fumbled an astonishing 14 times, losing 10 of them. That should be enough to get them back on the takeaway train, although head coach Matt LaFleur cautioned that pass rushers must still make sure they're securing potential sacks on Jones and not merely trying to jar the ball loose when they get within striking distance.
"I would say the majority of the time, when they're attacking the quarterback in the pocket, they are trying to rake out the ball," LaFleur said. "But certainly there might be times where if you've got to lunge just to get a piece of the quarterback that that's not an option. But they're always mindful of the ball."