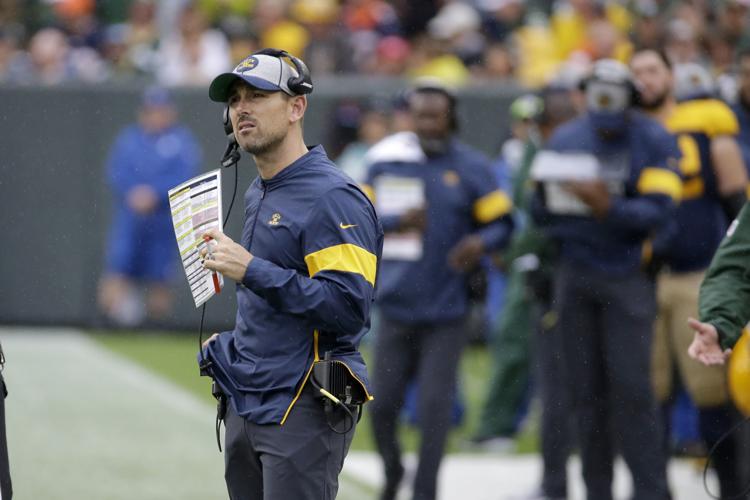 With a short week to prepare for the Eagles, Packers coach Matt LaFleur (above) wasn't just focused on keeping his players' physical demands light, holding walk-throughs instead of actual practices. He also wanted to make sure he was smart with his game plan.
"The priority is, again, making sure our players are well-rested and making sure that they have a plan that allows them to go out there and play fast and not think a lot," LaFleur said.
Now, that doesn't mean the Packers' offensive attack will be preseason vanilla flavored, but it probably means many of LaFleur's unscouted looks that he still hasn't unleashed amid the Packers' offensive inconsistency will likely remain tucked away in his playbook, perhaps until the team's Oct. 5 game at Dallas.
"I think it's more or less your 'best hits,'" LaFleur said. "Just stuff that you know and you're confident they're going to be able to go out and execute and not think too much."