Jason Wilde offers three keys for the Green Bay Packers when they host the Philadelphia Eagles on Thursday night at Lambeau Field. 
1. PLAY THE HITS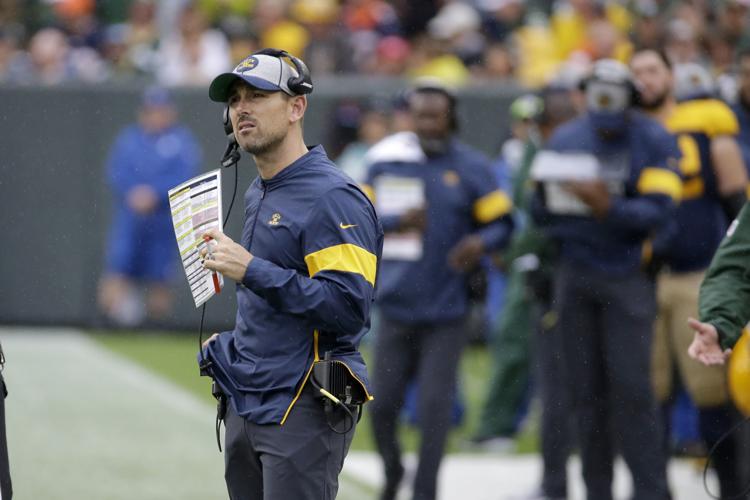 With a short week to prepare for the Eagles, Packers coach Matt LaFleur (above) wasn't just focused on keeping his players' physical demands light, holding walk-throughs instead of actual practices. He also wanted to make sure he was smart with his game plan.
"The priority is, again, making sure our players are well-rested and making sure that they have a plan that allows them to go out there and play fast and not think a lot," LaFleur said.
Now, that doesn't mean the Packers' offensive attack will be preseason vanilla flavored, but it probably means many of LaFleur's unscouted looks that he still hasn't unleashed amid the Packers' offensive inconsistency will likely remain tucked away in his playbook, perhaps until the team's Oct. 5 game at Dallas.
"I think it's more or less your 'best hits,'" LaFleur said. "Just stuff that you know and you're confident they're going to be able to go out and execute and not think too much."
2. PROTECTION RACKET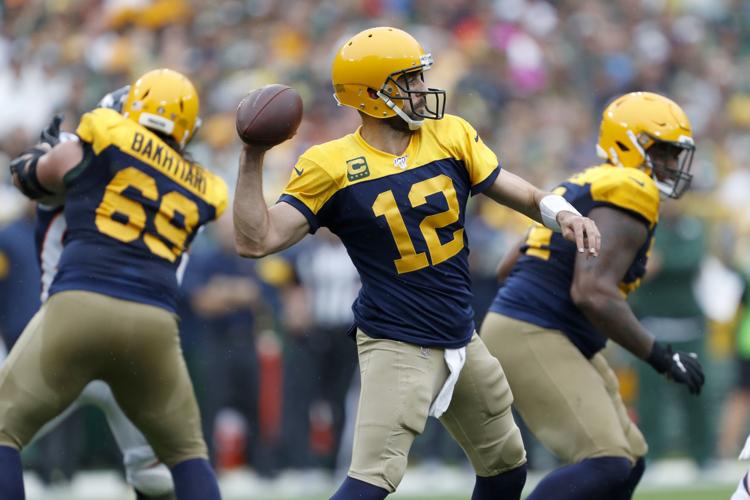 Packers quarterback Aaron Rodgers (above) was thrilled to have gotten out of Sunday's game against Denver with the cleanest jersey he thinks he's ever had in a game — having absorbed zero sacks and only one hit, on his downfield throw to fullback Danny Vitale. Rodgers credited the offensive line for that, especially tackles Bryan Bulaga and David Bakhtiari (above left).
Now, the line will look to parlay that showing into another strong performance against the Eagles, who like the Broncos come into the game with a pass rush that should be better than its been. Philadelphia ranks second-to-last in the 32-team NFL in sacks with two, and only the Broncos (zero) are worse — despite elite edge rushers Von Miller and Bradley Chubb.
"I thought last week was a step in the right direction. Especially (since) I think we've faced some pretty good pass rushers," LaFleur said. "To hold those guys to no sacks, I thought they did a great job, and I thought Aaron did a great job in the pocket."
Asked about the lack of pass rush, Eagles coach Doug Pederson said his team has seen extensive maximum protection schemes and opponents focusing on defensive tackle Fletcher Cox, one of the league's top interior rushers.
"You're putting two guys on a guy like that who's big and powerful, and it sort of stymies the rush," Pederson said. "That's what we're seeing, and we've just got to continue to work and find new and creative ways to get guys free and get a few more hits on quarterbacks."
3. ON THE RUN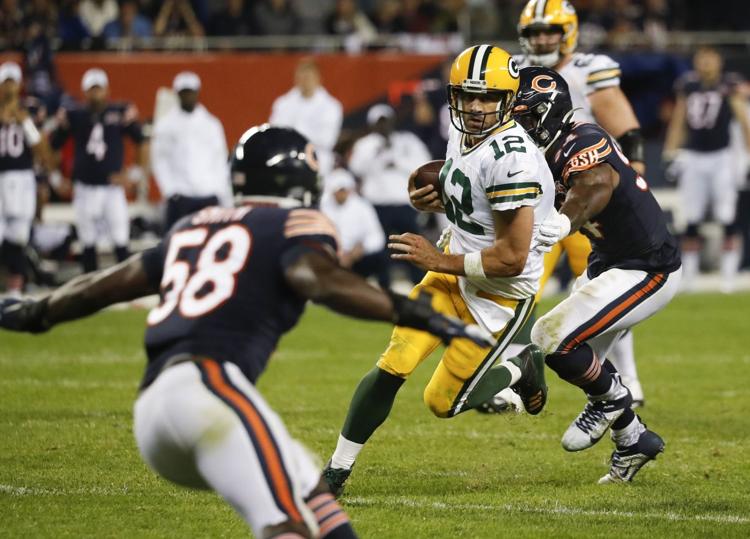 If it seems like Rodgers has been running less than in past years, that's because he has been. Through three games, Rodgers has five rushing attempts — including a kneel-down — for just 7 yards. While he's long maintained that his mobility is designed not for scrambles for yards but rather scrambles to extend plays so he can beat teams with his arm, that's still a precipitous drop for him.
Even last season, when he suffered a tibial plateau fracture and torn MCL in the season opener and played through the injury, he still ran 43 times for 269 yards.
"I'm just lulling them to sleep, making them think I can't run anymore," Rodgers joked. "I don't mind running. I love getting out of the pocket, extending plays when nothing's there. I'd rather throw it first out of the pocket. I'm looking for conversions with my arm than with my legs. But there will be a time when I'll need to extend plays with my legs and I've got to make it happen."
Pederson said he hasn't seen any discernible decrease in Rodgers' legs, but if Rodgers has slowed down, he's making up for it in other ways.
"We know with quarterbacks, they get a little bit older, and we know he's gone through some injury. It may have him slowed him down a step that way," Pederson said. "But he still has a brain and he still has an arm and he can beat you with both."
---
Jason Wilde covers the Packers for ESPN Wisconsin. Listen to him with former Packers and Badgers offensive lineman Mark Tauscher weekdays from 9 a.m. until noon on "Wilde & Tausch" on 100.5 FM ESPN Madison.